After I made my first Sew Over It Ultimate Shift Dress crop top hack, I knew I'd be making more… and I have. I picked up this breezy blue and white rayon from Fabricland for 70% off last month and it is perfect for the summer that just won't quit here in British Columbia. Seriously, it's been insane and I have lived in cotton and rayon Ultimate Shift Dresses since I made my first one last month.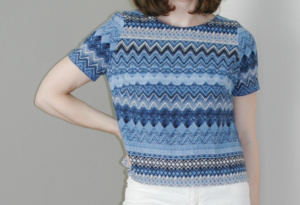 The only change this round was to make the top it slightly longer so that I could wear it with jeans as well as high-waisted skirts. I only purchased .7m of fabric for this make and it was tight but I turned the sleeve pattern piece upside down and made it with no room to spare. I was still able to pattern match decently well though! I also kept the extra width in the back from last time – a permanent adjustment for me on this pattern now.
I love wearing my first version of this top to work with a black pencil skirt. I don't have a skirt to wear this one with (yet), but it works with blue, grey, black and white skinny jeans so I have a lot of options still. It is a perfect top for those days you just want to wear a t-shirt but need to look a little more put together than that.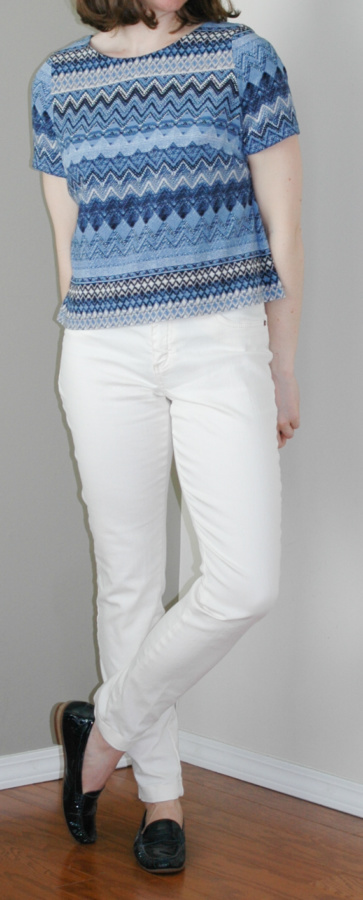 Am I done with these yet? Definitely not. I'm already making my next two dress versions, one with a sleeve hack, so stay tuned!
~ Lindsay