I'm on a mission to make pants (that aren't jeans) that I can both bike to work in and wear at work. I'm going to need to be in the office more this fall and I commute by bike. The last time I was in the office regularly, back in early 2020, I primarily walked to work so this is a big change for me. These new pants need to be slim leg so as not to get caught in the pedals or chain but not so slim as to be restrictive when pedalling. They need to be high waisted (particularly at the back), allow for movement at the waist, and of course also look cute and be COMFY. I've made Ginger Jeans and Lander Pants for years, but they aren't it. I decided to branch out and finally buy some new pants patterns, starting with the Pietra Pants from Closet Core Patterns.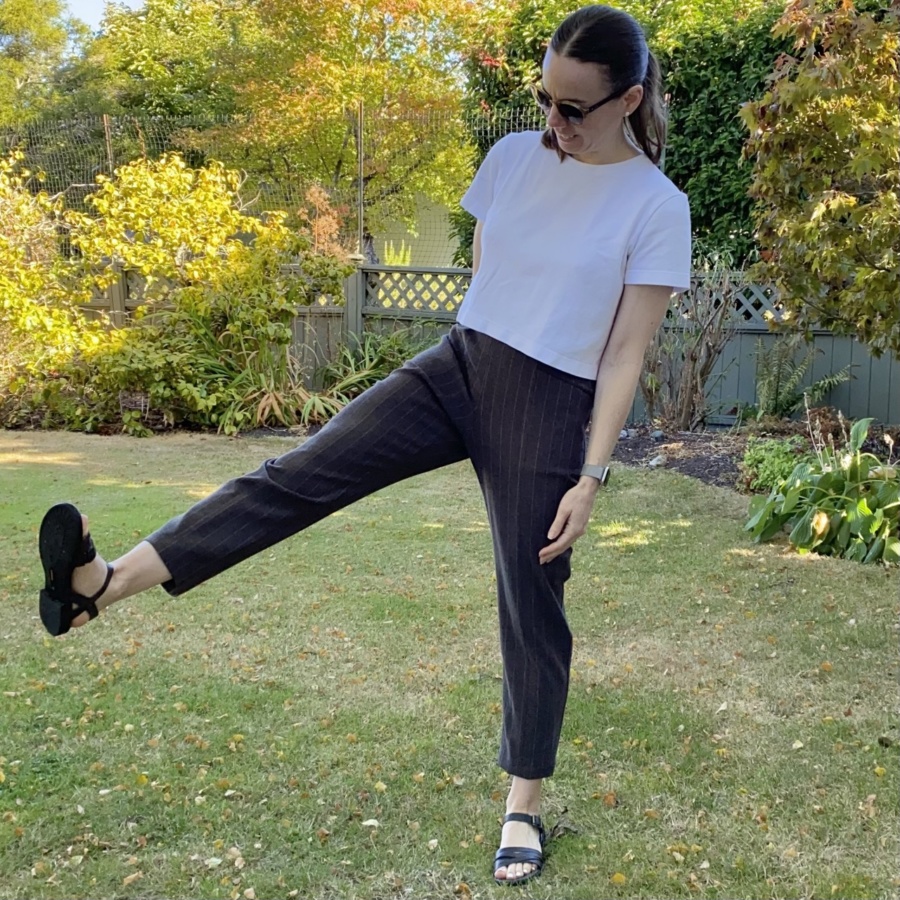 I was attracted to this pattern when it first came out but I knew from photos posted by others that the front rise was totally wrong for my short-waisted self so it took me a while to give it a try. I decided to make a bedsheet toile first to figure out what I needed to change. I cut the size recommended for my measurements (6 hip, 8 waist) with a 3.5 cm reduced rise at the front and 3 cm reduced at the back. The legs fit great, but nothing else did. They were far too large in the waist and the back rise was much too low. I almost gave up on them entirely.
Then I thought better of myself and decided to start over. For take two (the ones featured here), I started with the size 6 and made the following mods to the pattern, before cutting out:
Reduced the waist across all pieces to size 0, tapering to 6 at the hip
Reduced the width of the back leg pattern piece by an extra 1.5 cm at the centre back, tapering into the back crotch curve
Reduced the back waistband piece to match the new back waist width (reduced an extra 3 cm from the size 0)
Reduced the centre front rise by 3.5 cm (same at my toile)
Reduced the centre back rise by only 0.5 cm (adding back 2.5 cm from my first toile)
Lowered the pocket opening by 1 inch to ensure enough distance from my new, reduced waist height
Reduced the pocket depth by one inch so that they wouldn't extend too far down my thighs with the now lowered opening
Even though this was my final fabric, I went into this second try viewing it as a wearable second toile because my first had been so bad. I only used 1.5 m of $6/metre rayon/poly stretch suiting (from that special area at the back of Gala Fabrics in Victoria), so I was only out $9 if it didn't work. But it did work! They turned out fantastically!
I've already worn them biking to work. They performed exactly as I hoped. They stayed put at the back and gave me plenty of range of movement. The leg width is perfect and they didn't ride up at all on my calves. The poly content meant they weren't wrinkly when I got to work and the bit of stretch makes them super comfy to wear all day. They didn't bag out during the day and the modified rise turned out just about perfect. The only thing that I didn't like was that they felt hot and sticky on my uphill ride home in 24 celsius heat. I'll take it though. Summer won't last for ever.
I'm so happy with these that I've already purchased some more $6/metre fabric to make another pair. That being said, I am pretty surprised at how far off the waist sizing is on this pattern. I have a 29-inch waist. That puts me at size 8 so that's what I cut for my toile. But the side back seam at that size sat so far toward my back that I couldn't scrunch them in enough with the back elastic to make them fit my waist.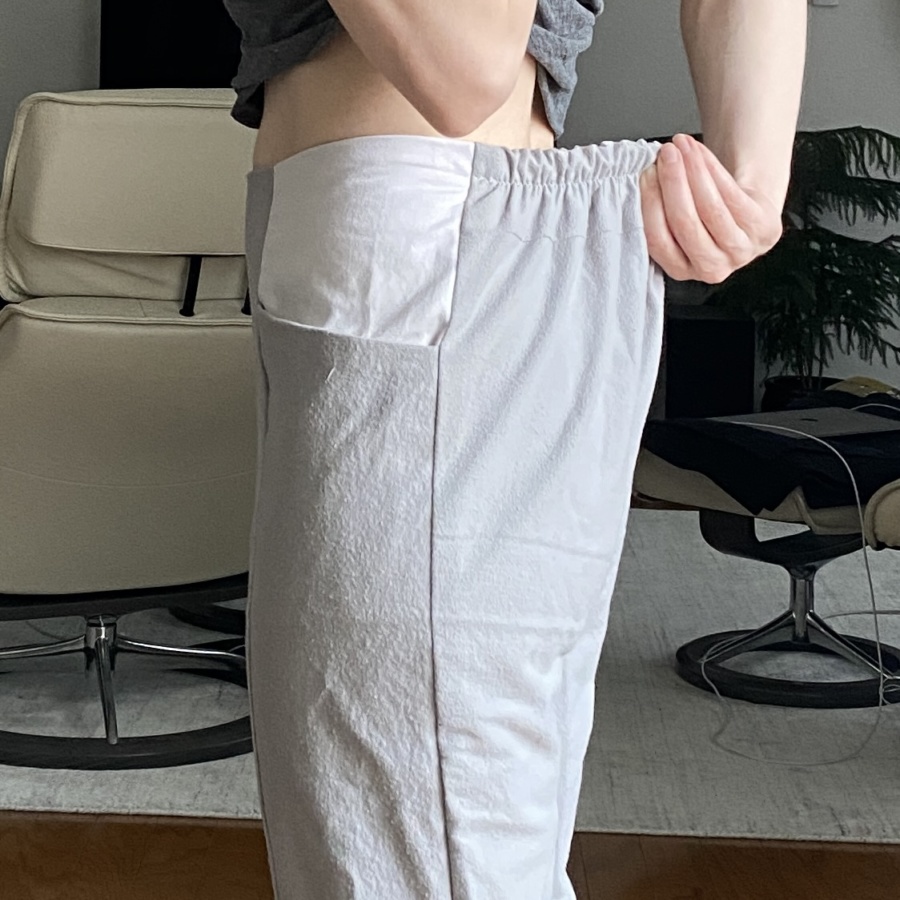 Reducing the waist size to 0 let me keep the side seams relatively straight (aside from my full thighs and calves, which I didn't modify the pattern for and won't because I really don't care to). Reducing to 0 also allowed me to have a much longer back waist elastic, giving me more room to pull them on and off than the size 8 version had. I can still easily get them over my hips but this might not be the case if you have a larger waist/hip ratio. For me, it's pretty perfect.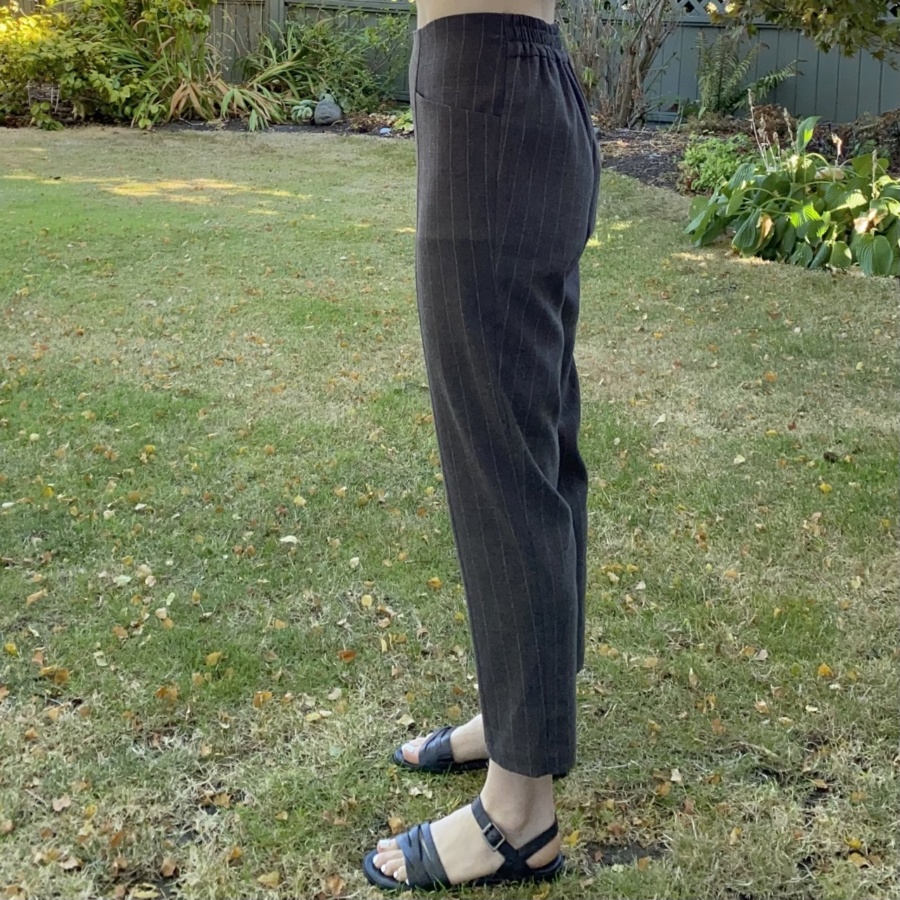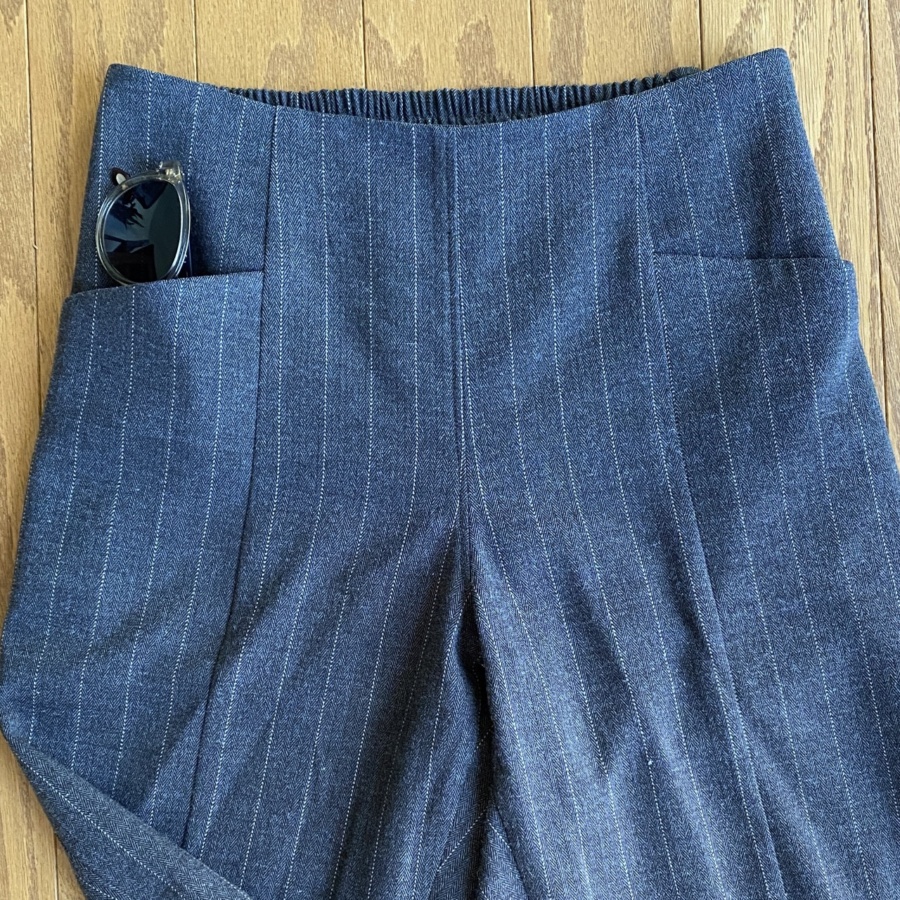 I thought I would have to hunt pretty hard and do a lot of fitting before I found a good bike-friendly work pant but I think I found it on the first go. I still plan to try a high-waisted version of the Closet Core Sasha pants. I have two more $6/metre fabrics from Gala that are a structured cotton/poly stretch blend. They should be perfect to give the Sashas a try. I'll probably make another pair of Pietras first though because they're a quick and easy to sew, I whipped these ones up in a few hours on a Sunday afternoon.
Thanks for stopping by!
~ Lindsay