After my first two pairs of Lander Pants and after seeing so many high-waisted, wide -leg, clean front pants in my Instagram feed, the idea popped into my head to mash the Lander Pants pattern and Ginger Jeans pattern together into one super pattern – Langers.
My goal was to make a version of the Ginger Jeans in non-stretch denim with wide legs… or a version of the Lander Pants with Ginger Jean zip fly and pockets. It was a super easy mod to make since I had already added the Ginger Jeans waistband and fly front to the Lander pattern. The only thing left to do was trace out a pocket pattern based on the Ginger Jeans pockets to match the Lander front leg.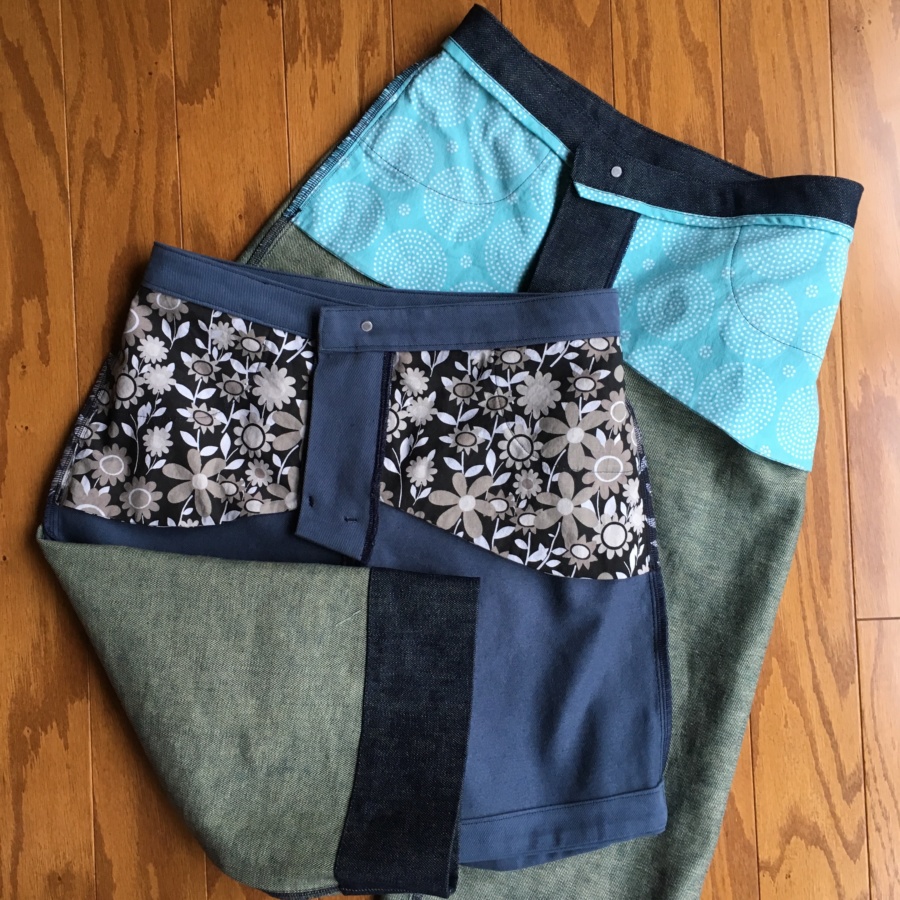 The fabric I used for these is an absolutely gorgeous 11oz Japanese non-stretch cross hatch denim in vintage indigo from Blackbird Fabrics. It is lovely to work with and feels so luxurious to wear. I used bias binding to finish the waistband to avoid too much bulk.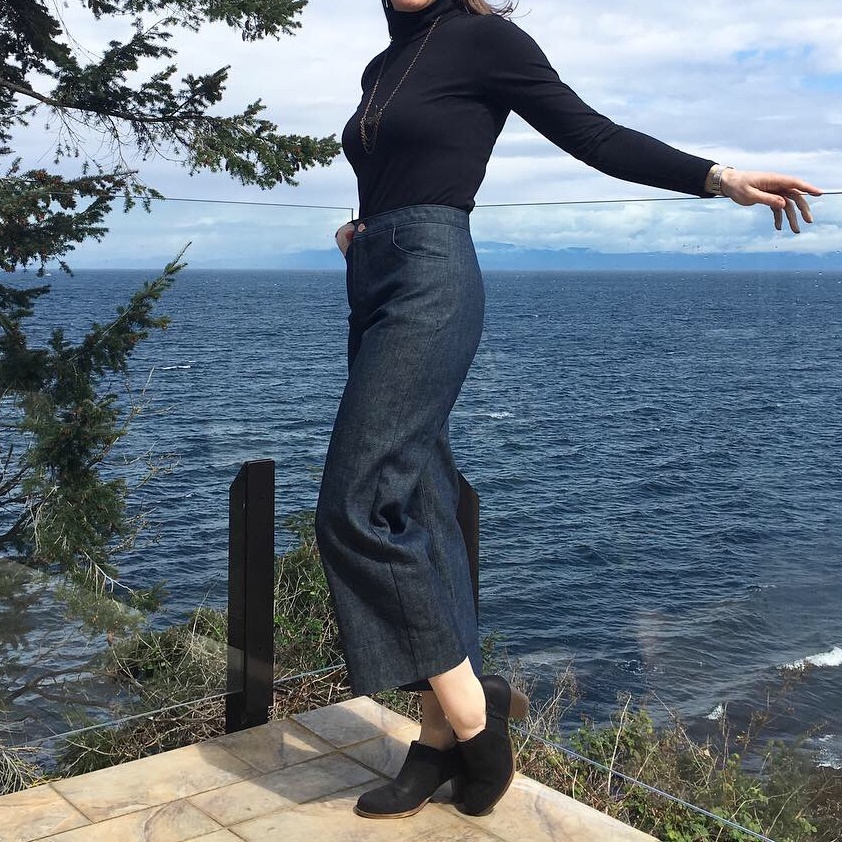 I only have one caution with this mod – mind the seam allowances. Landers have .5 and 1 inch seam allowances and the Ginger seam allowances are 5/8 inches. Otherwise the mash up is all golden and completely wonderful and you should totally do it!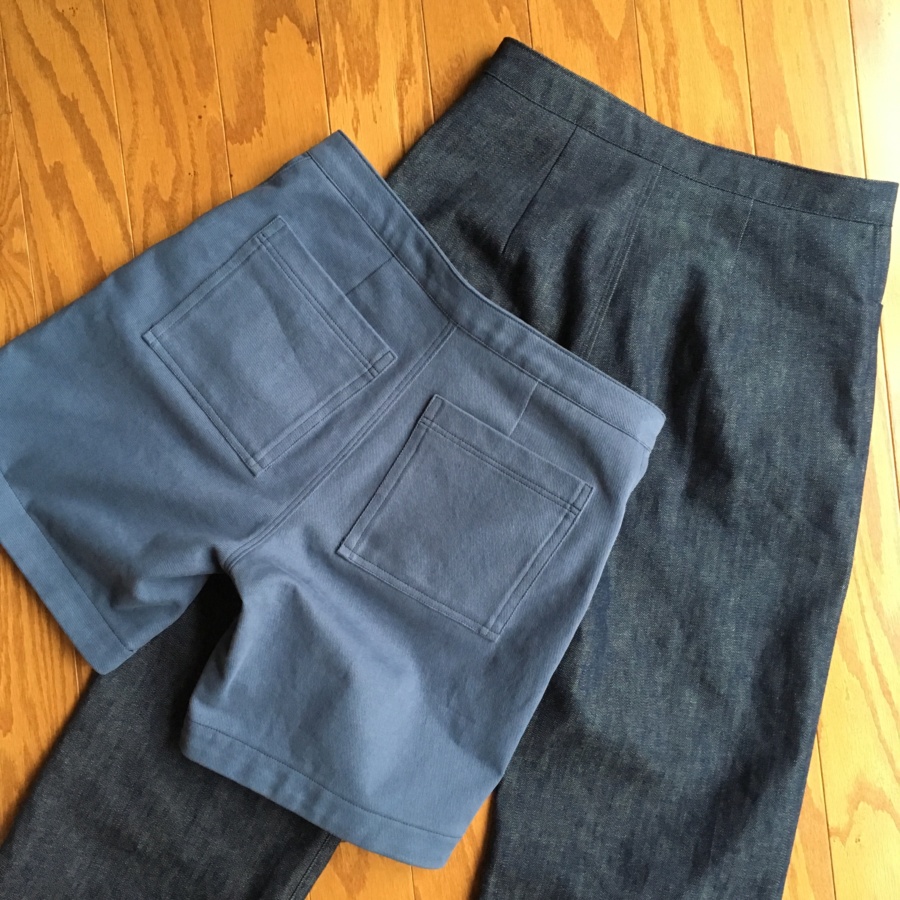 I left off the belt loops because I never wear belts and I wanted to give these more of a slacks look (even though they were made out of denim).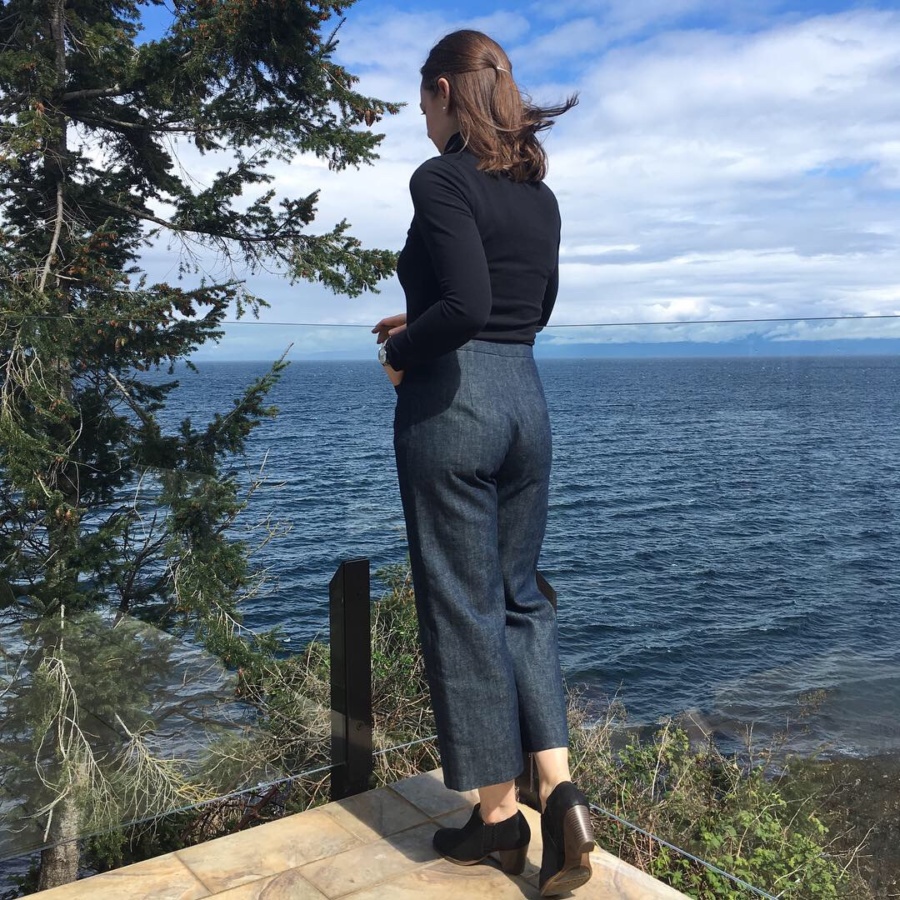 To add to the clean look, I used matching thread for top stitching. These are now officially my most fancy pants.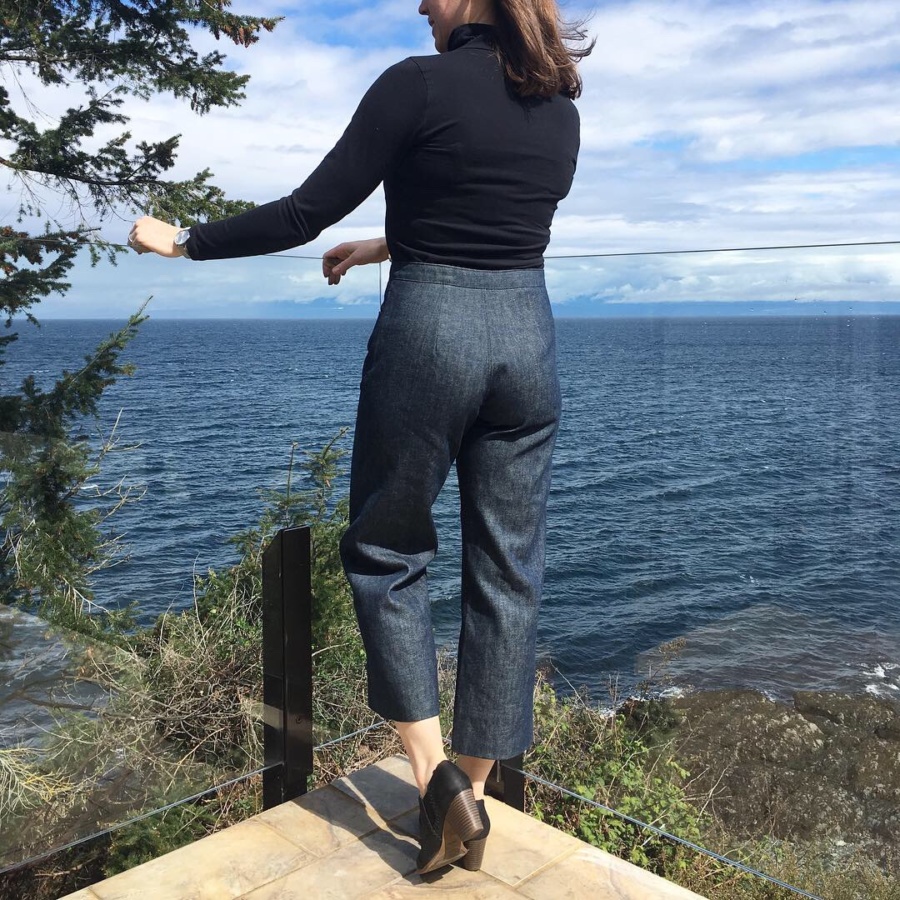 These two pairs bring my real pants total for the year to five and I'm pretty darn proud of the pile I've created.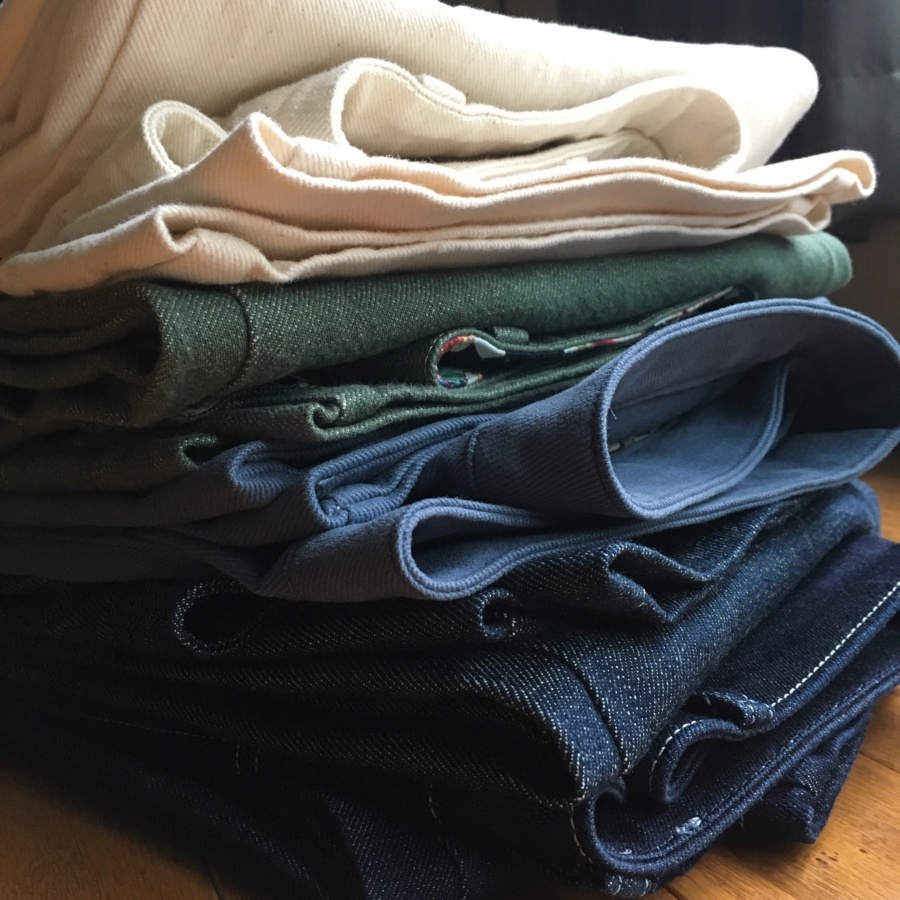 Thanks for stopping by!
~ Lindsay