Jeans have been on my list for a couple of years but it wasn't until I put them on my Make Nine 2019 list that I got up the guts to try. I don't know what it is about putting something on a list for me… if it's on a list I simply must cross it off.
I chose to start my jeans making journey with the Closet Case Ginger Jeans for two reasons 1) the instructions and sew-along are top notch and b) there are so many examples posted online that it is easy to get a good idea of how they fit and what alterations you might need to make for your body.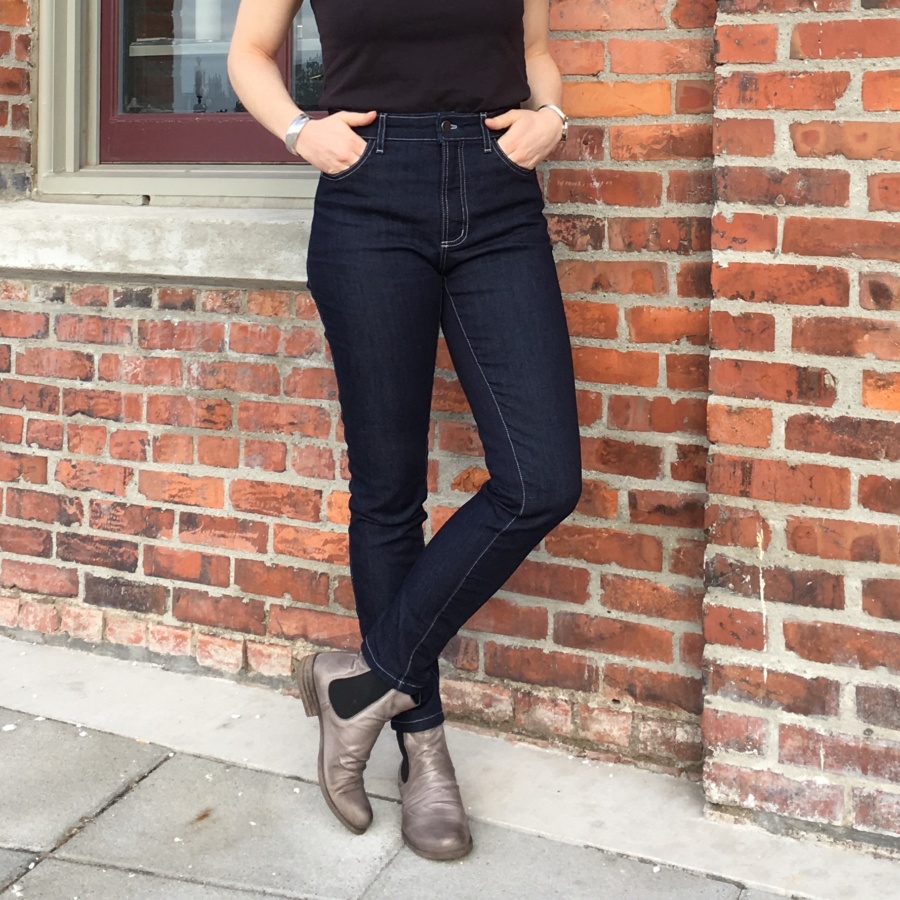 And they weren't very difficult at all. Which I knew, of course. I think I was more worried about fit than the actual making of the pants. Fit turned out to be fairly easy – top stitching on the other hand was a nightmare. Part way through I figured out that my machine just couldn't handle top stitching when the needle was set to the far right… after ripping out the fly top stitching six times. After that they were a breeze and now that I've started making real pants, I'm definitely not going to stop. Now for the mods I made…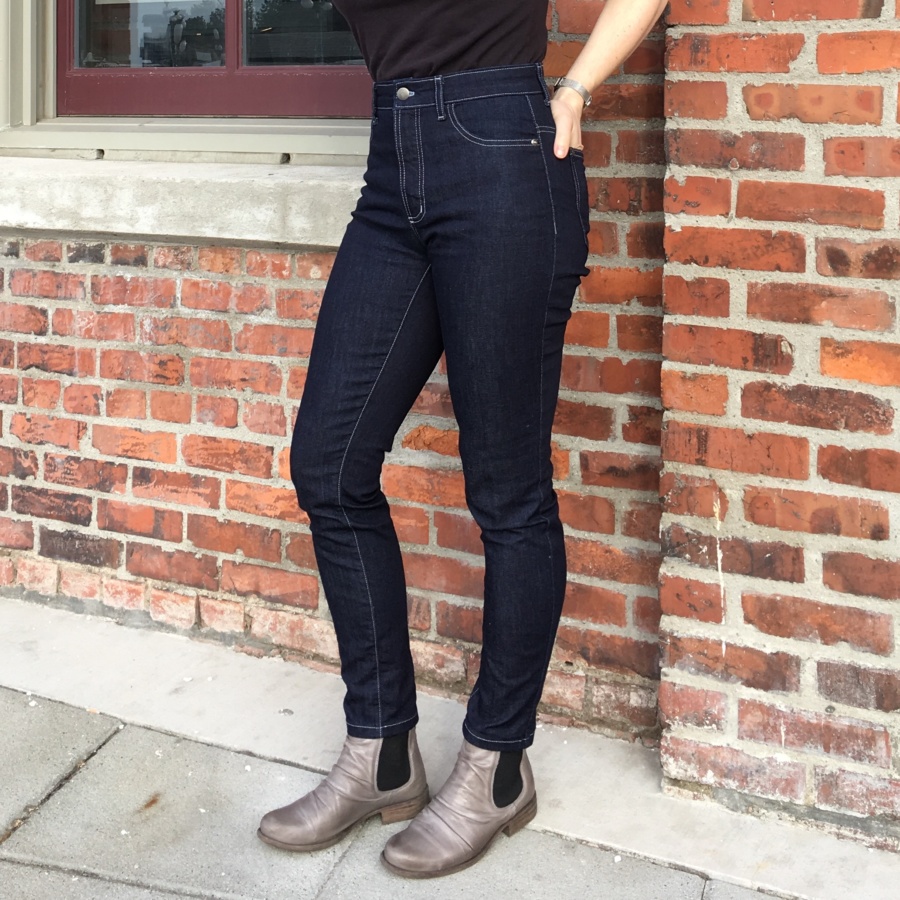 I used the high waisted version in a size 6 with three inches taken off the length at the lengthen/shorten line. I probably should have also taken a half inch to an inch from the rise (these sit above my belly button) but that will have to wait until next time. The other two mods I had to make were to the calves and the centre back. I had to let the calves out almost to the limits of the seam allowance on both the inseam and side seam. I was not surprised by this – it is the same problem I have with all RTW jeans. Next time I'll try a full calf adjustment.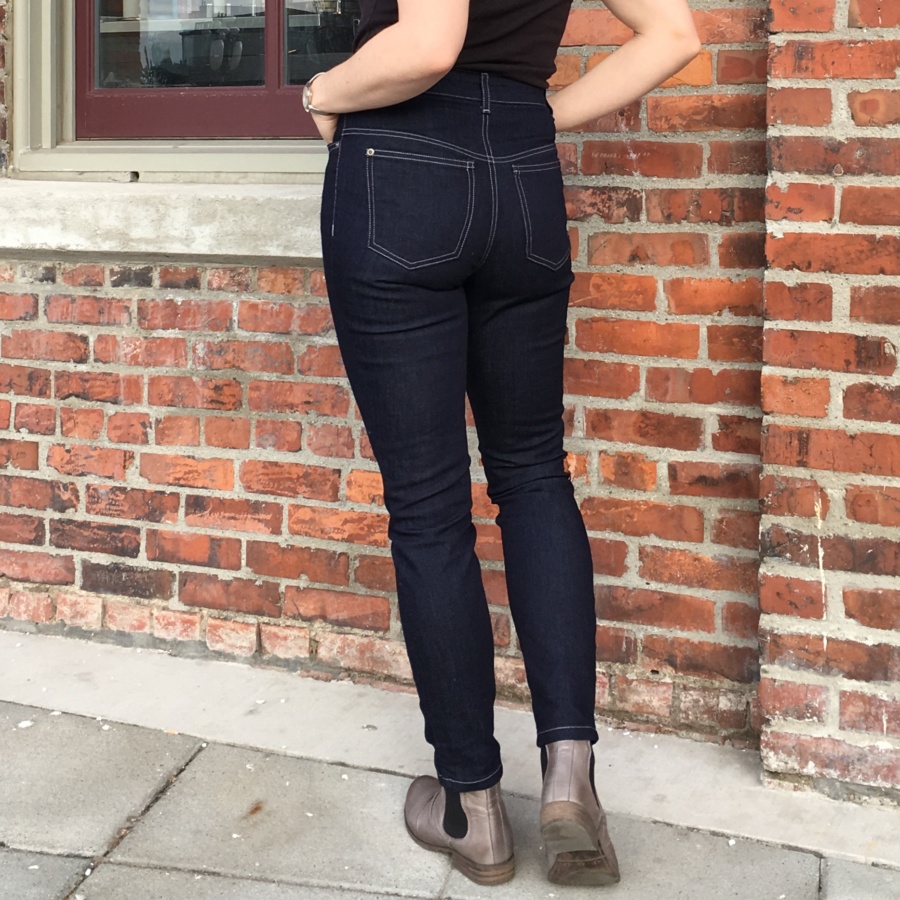 The other mod I made was a wedge out of the centre back seam and yoke. I made this mod after I had the yoke sewn on and it amounted to about 3 cm from either side at the waist band tapering to nothing at the beginning of the curve. I know this is usually called a sway-back adjustment but I don't consider myself to have a sway back so I'm always confused when I have to make this adjustment…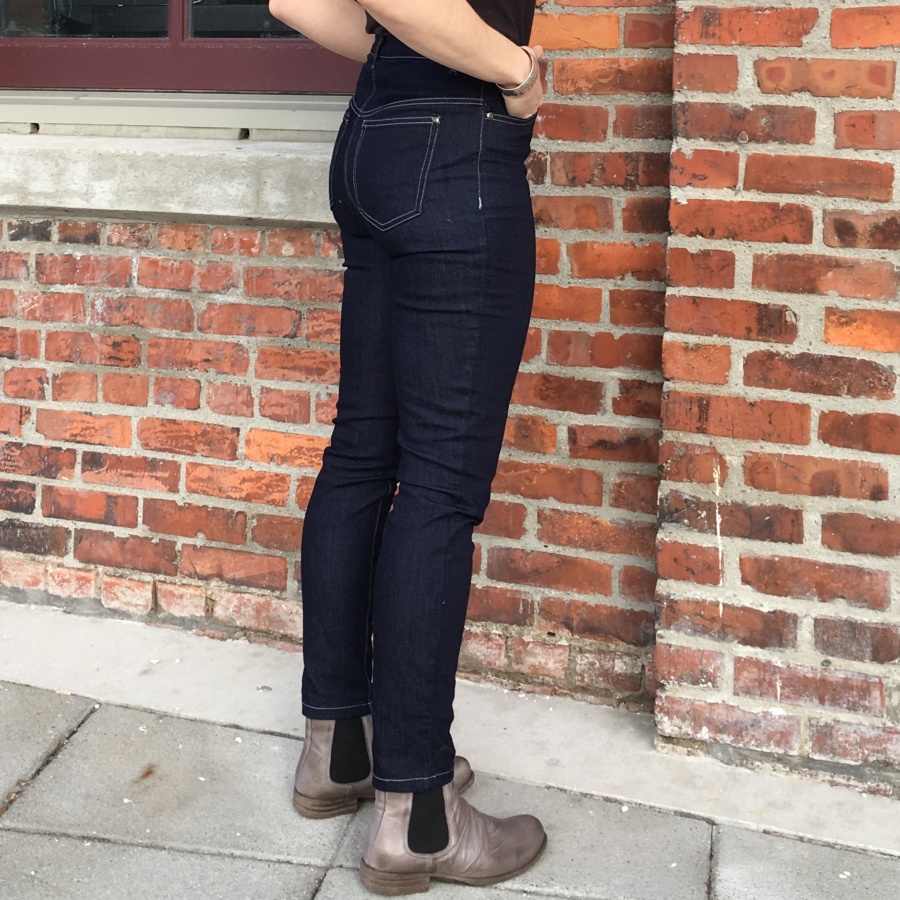 Fabric: 10oz Cone Mills S-Gene stretch denim is dark indigo from Blackbird Fabrics (hardware is also from Blackbird). When I make these again I will probably choose something a little lighter with a bit more stretch… and better die setting. These continue to turn me and everything around me blue even after numerous pre-washings and post-wear washings.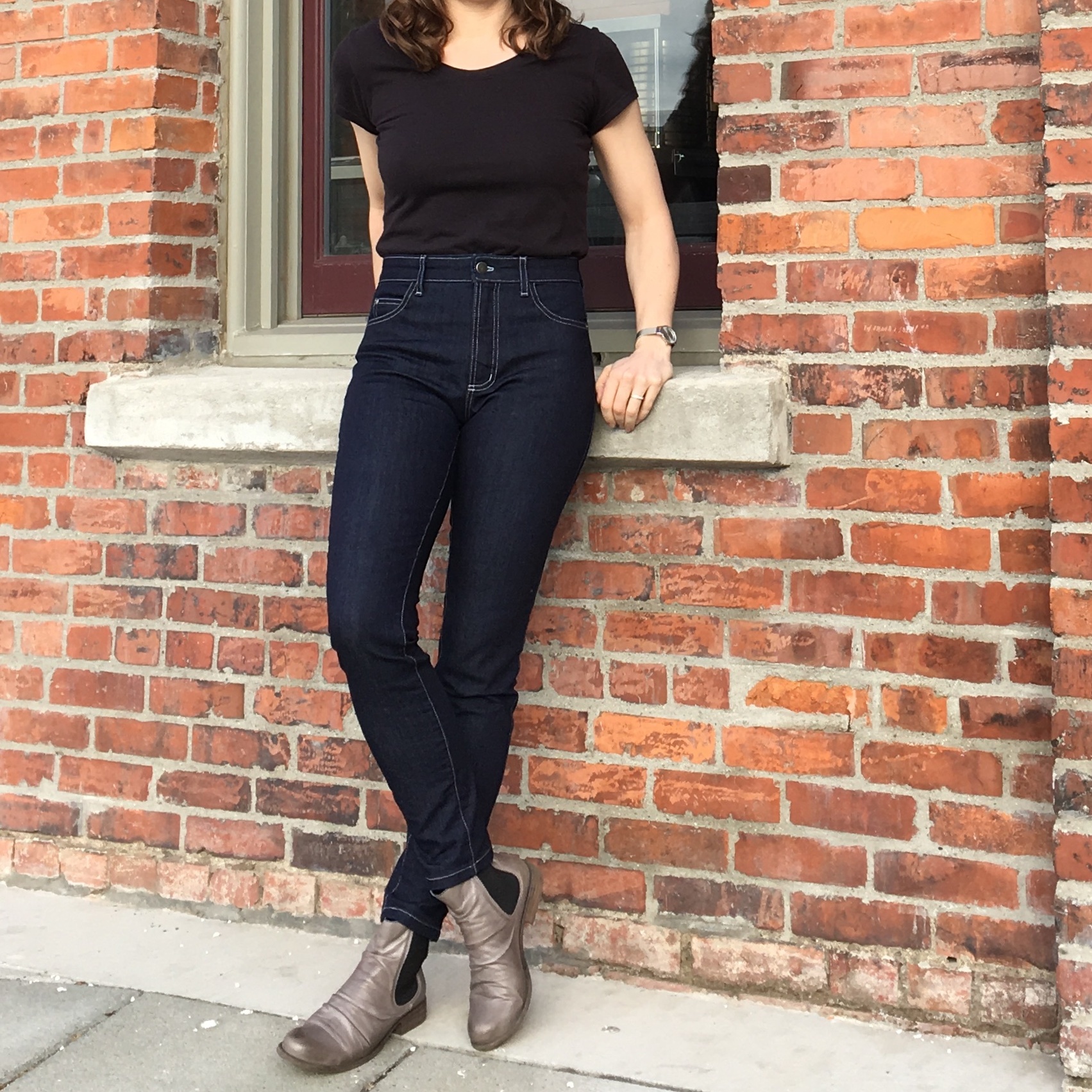 With these, my first make of my Make Nine 2019 is crossed off the list but this definitely won't be my last pair of jeans.
Thanks for stopping by!
~ Lindsay