I got rolling on this year's make nine and haven't wanted to stop. After the success of my Ginger Jeans, I took a quick break to make a free-form sweatshirt project and then jumped right back in with the other Closet Case pattern on my list.
The Closet Case Kelly Anorak has been out for a long time but I only started thinking about making it last year. I knew I wanted it to be a little longer and I also wanted to try a modification to the back hem. The main fabric I used is a cotton chino twill, body lining is printed Tencel twill and the sleeves are lined in Bemberg rayon. Both the twill fabrics were purchased from Blackbird fabrics separately and I'm thrilled how well they ended up matching!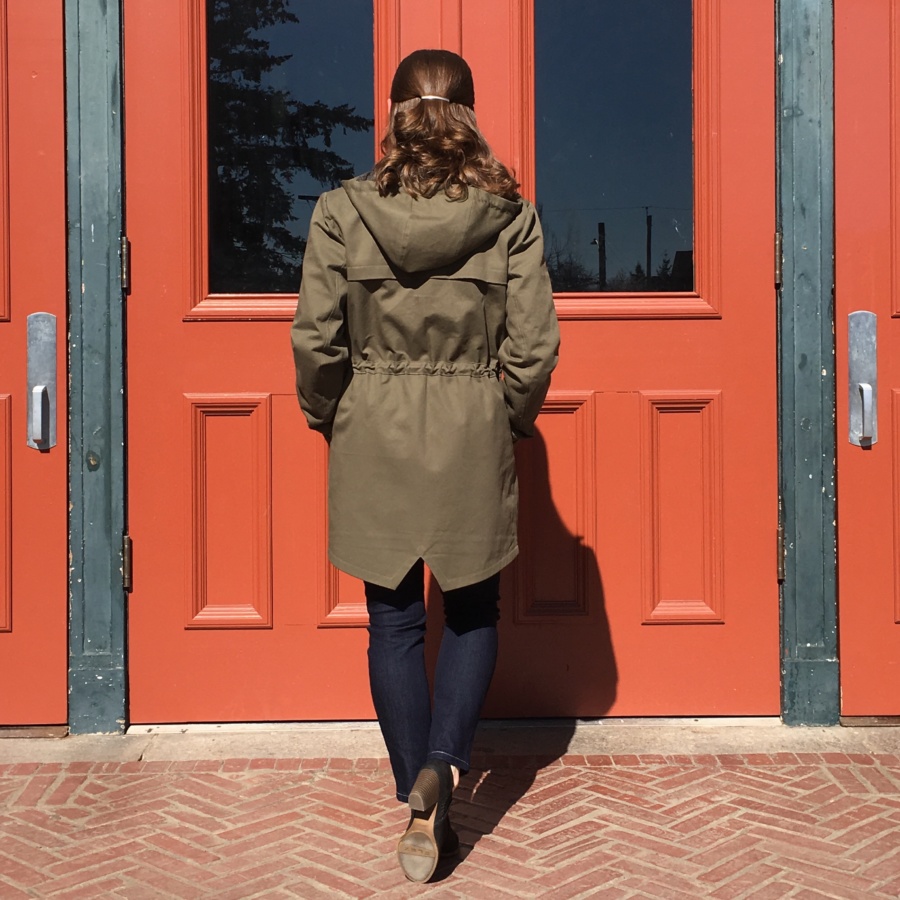 The length mod was easy. The hem modification puzzled me for a while. I knew it would require a facing but I didn't want to face the front hems because that would affect the plackets as well. I also knew the lining would have to follow a straight line across the back.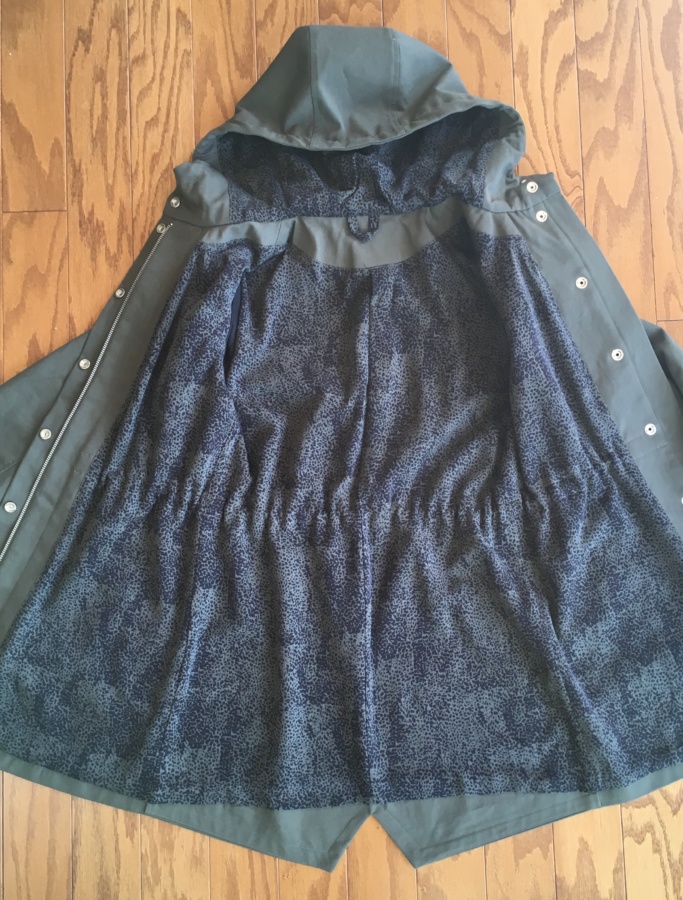 First I figured out the length of the front pieces, taking into account the hem allowance. Then I folded up the hem allowance on the modified front pattern pieces and drafted the new line of the back piece to line up with the finished hem. I added seam allowances to the back piece only and drafted a facing to match making sure that the facing lined up with the hem allowance at the side seams and ran straight across the back of the coat.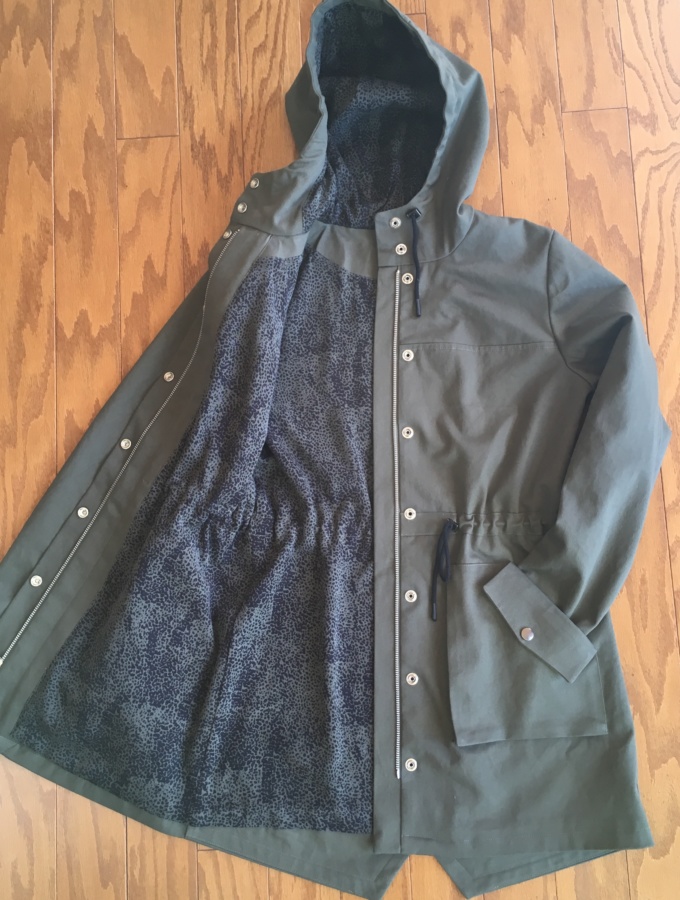 When I was sewing it together, I first attached the hem facing to the back piece and under stitched the seam allowances toward the facing. I assembled the rest of the coat according to the instructions, keeping the hem facing open when I sewed up the side seams. When I folded up the hem, I folded up the facing with it like it was all one piece and top stitched it down with rest of the hem.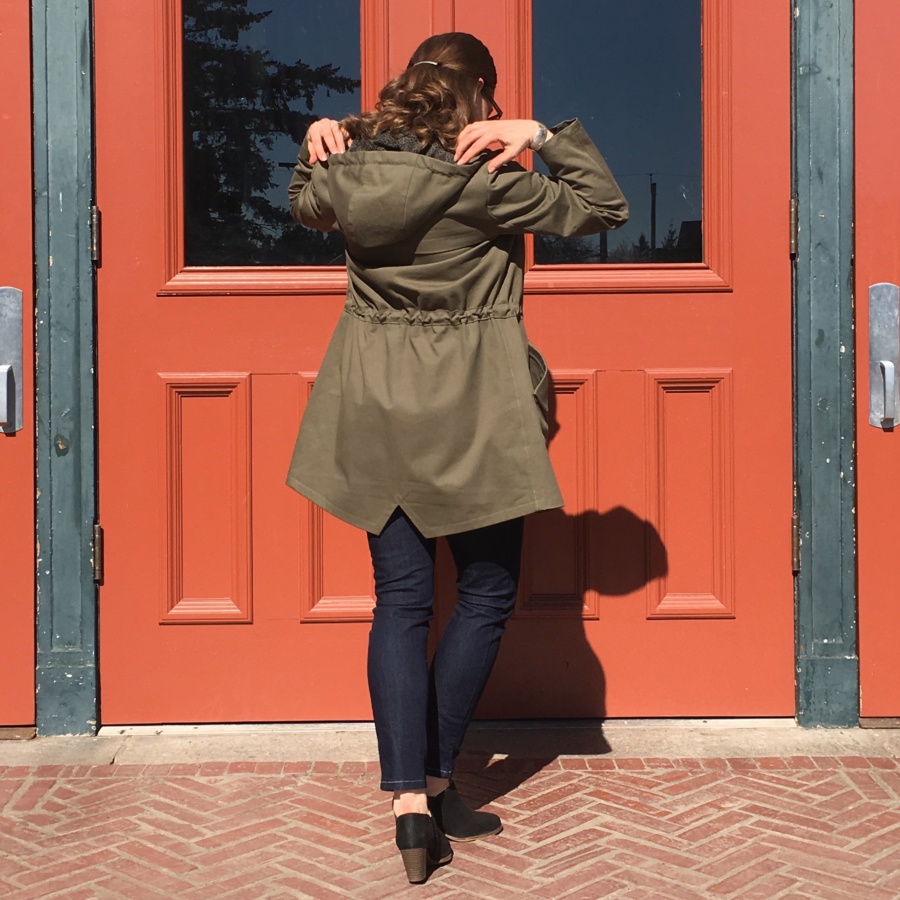 The result is exactly what I'd hoped for.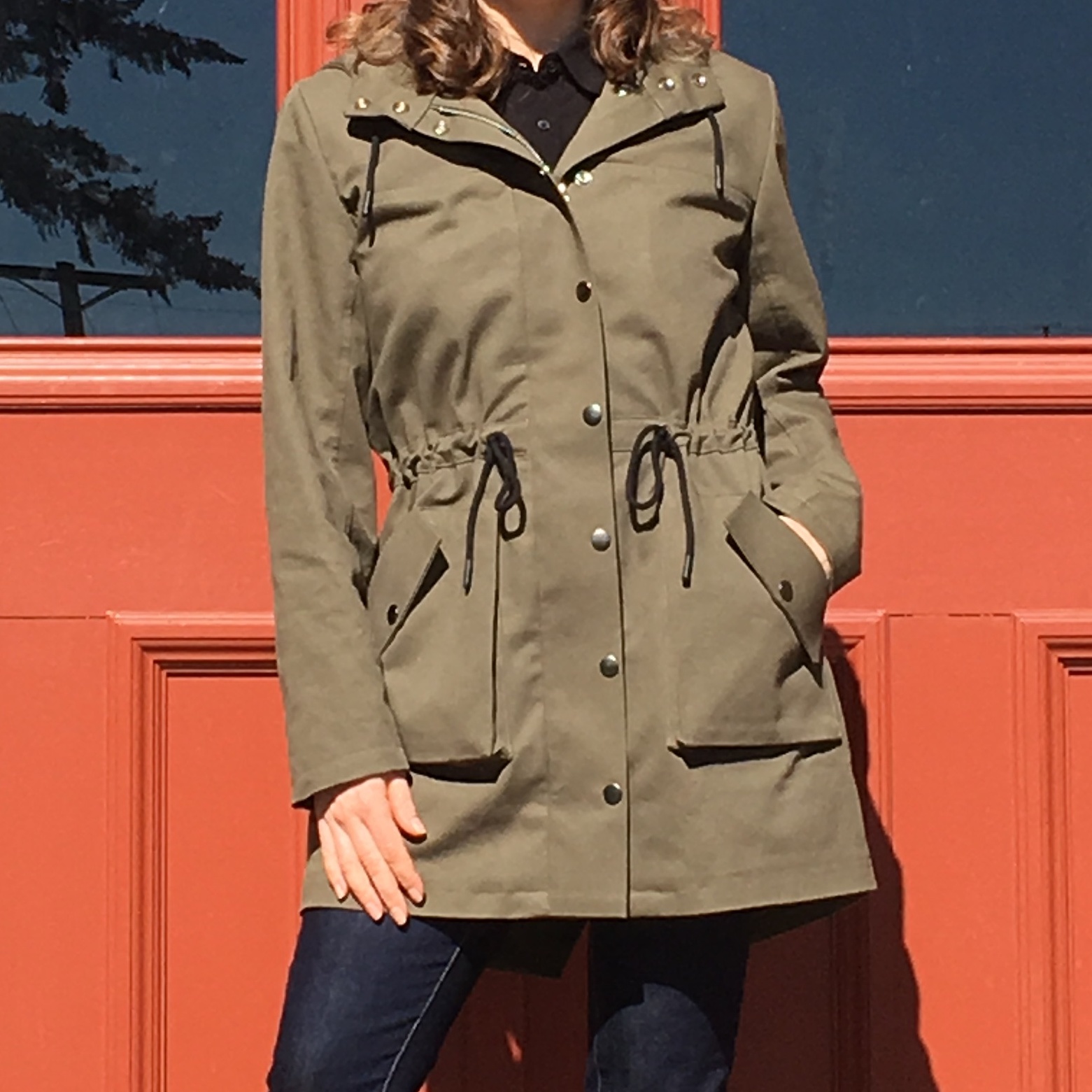 Other minor mods I made:
Took in the sleeves below the elbow (would narrow the sleeves more if I made it again.
Added grommets and a drawstring to the hood for those sideways rain days.
Bagged out the lining rather than sewing it under the hem.
Now I finally have the spring coat that I was missing during last year's Me Made May!
~ Lindsay