Next on my Make Nine 2019 list, after Ginger Jeans, were the True Bias Lander Pants.
I decided right away to use the Ginger Jeans zip fly and curved waistband – rectangular waistbands do not work for the shape of my body. This was a pretty easy mod, I just traced the shape of the fly front from the Ginger Jeans pattern onto the Lander pattern and followed the Ginger Jeans fly front sew-along. I copied the Ginger waistband exactly without bothering to change the markings (I did double check the length first against the Lander pattern).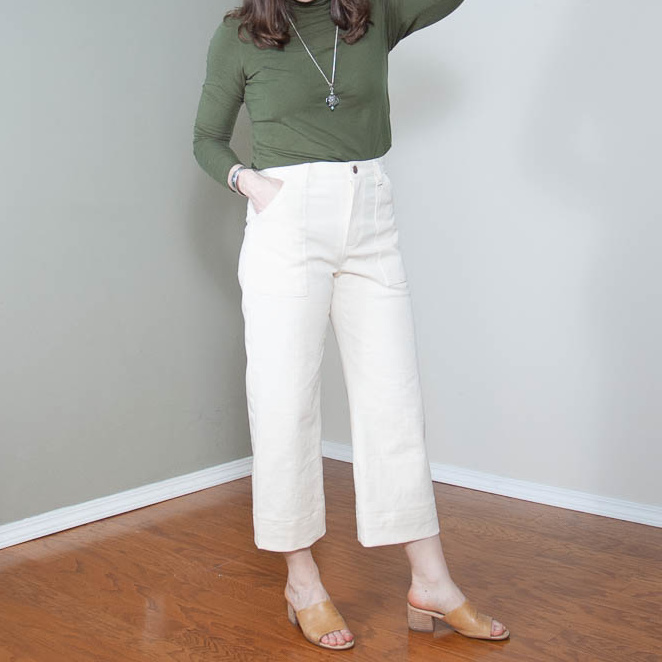 I had two pieces of denim in my stash waiting for this project – a white 11oz Italian bull denim and a green 9oz non-stretch US denim – both from Blackbird Fabrics. I decided to use the white as a wearable toile to test pattern modifications. Based on my measurements, I cut a size 4 in the hips grading to a 6 waist. I interfaced the inner waistband piece only and baste fitted everything. Here are the minor mods I made to version 1:
Took a 1.5cm wedge out of the centre back, tapering to nothing at the beginning of the back crotch curve.
Took a small wedge from the side of the front leg pieces amounting to about 1cm at the waistband, tapering to nothing at the bottom of the pocket opening.
Left off the back pockets.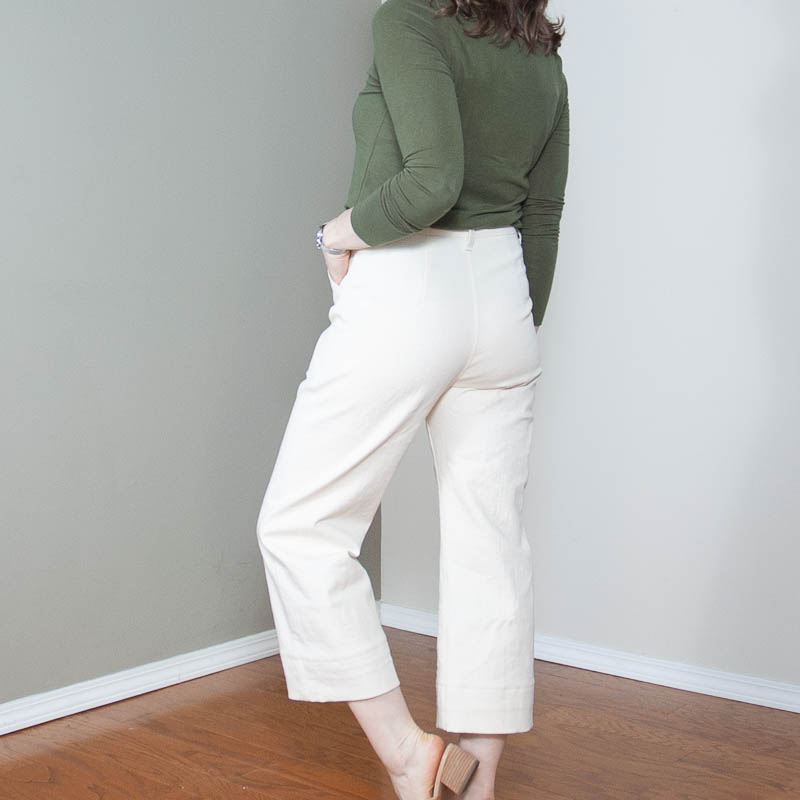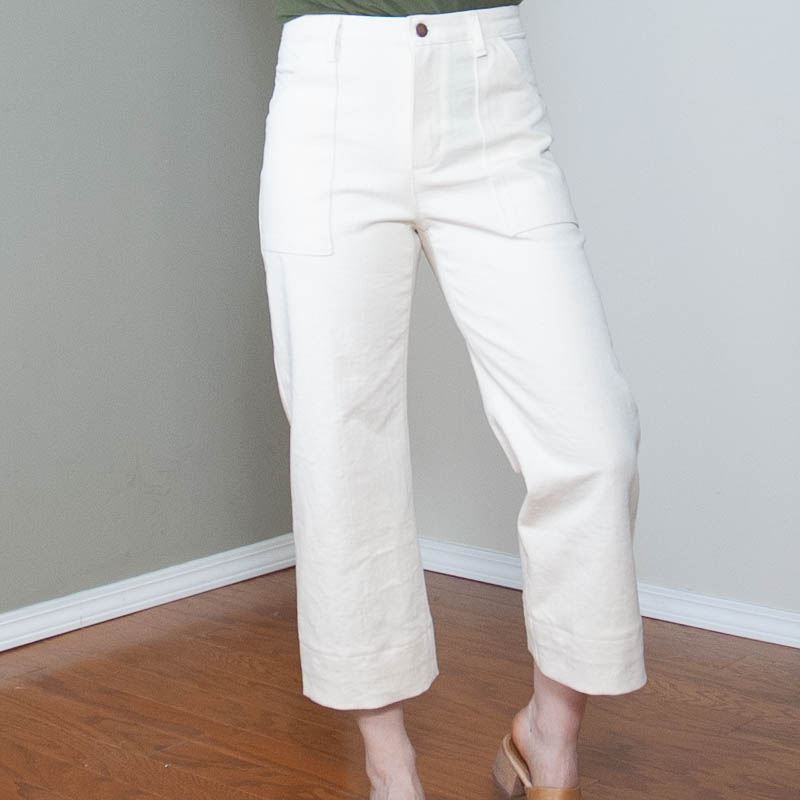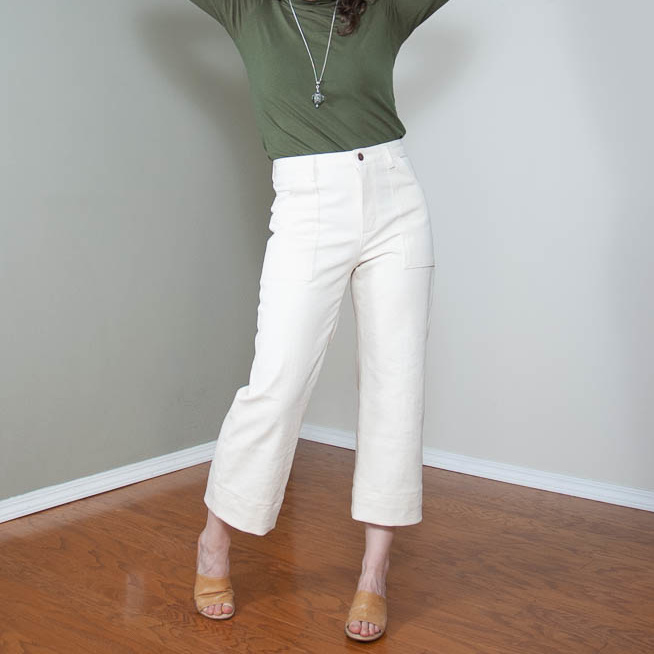 The fit of version 1 was pretty good after my mods so for version 2, along with the mods from version 1, I used interfaced stretch cotton sateen for the inner waistband and redrafted it to have a bit more curve.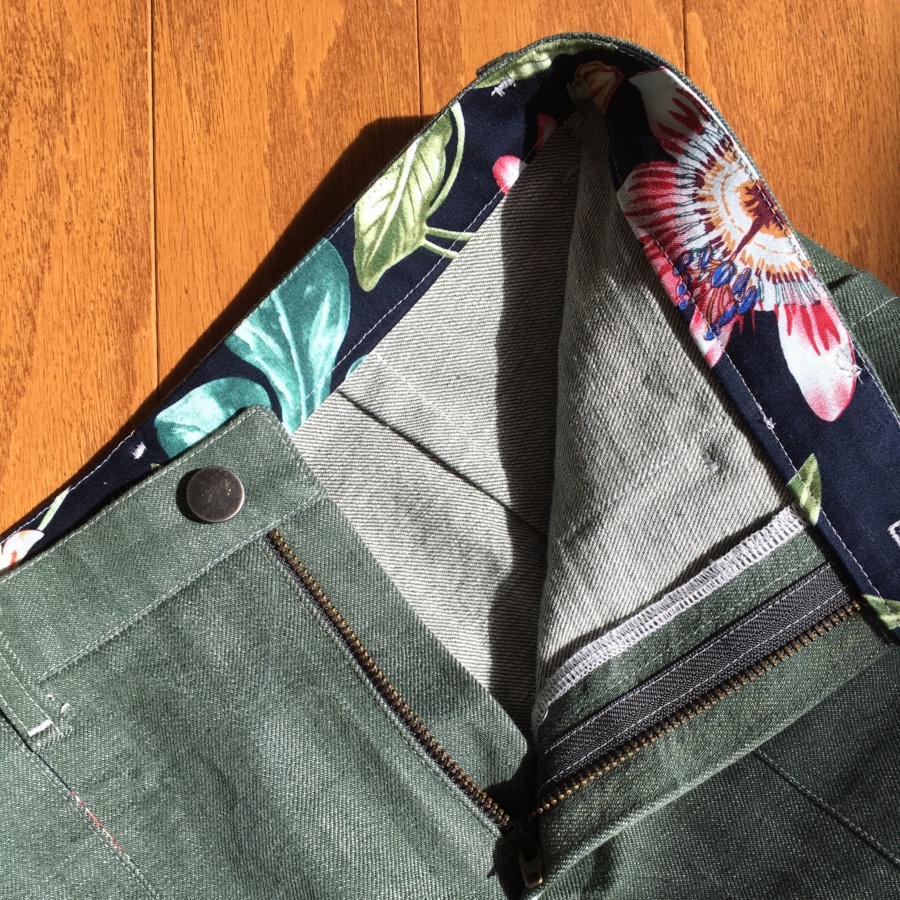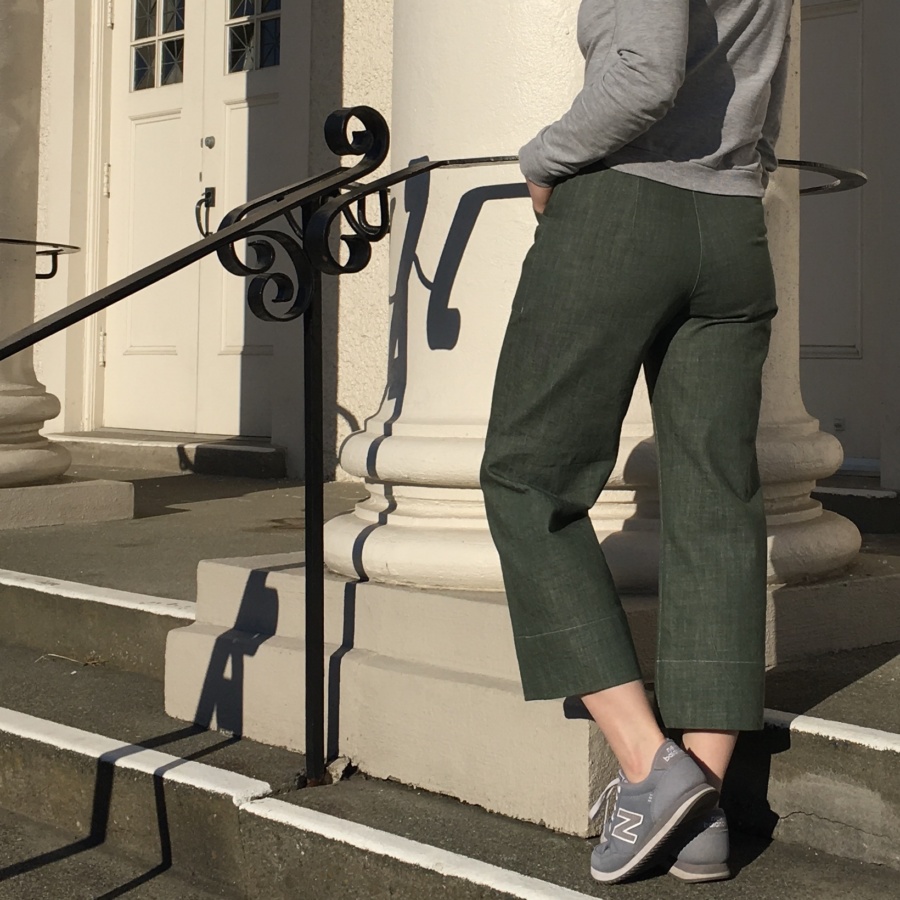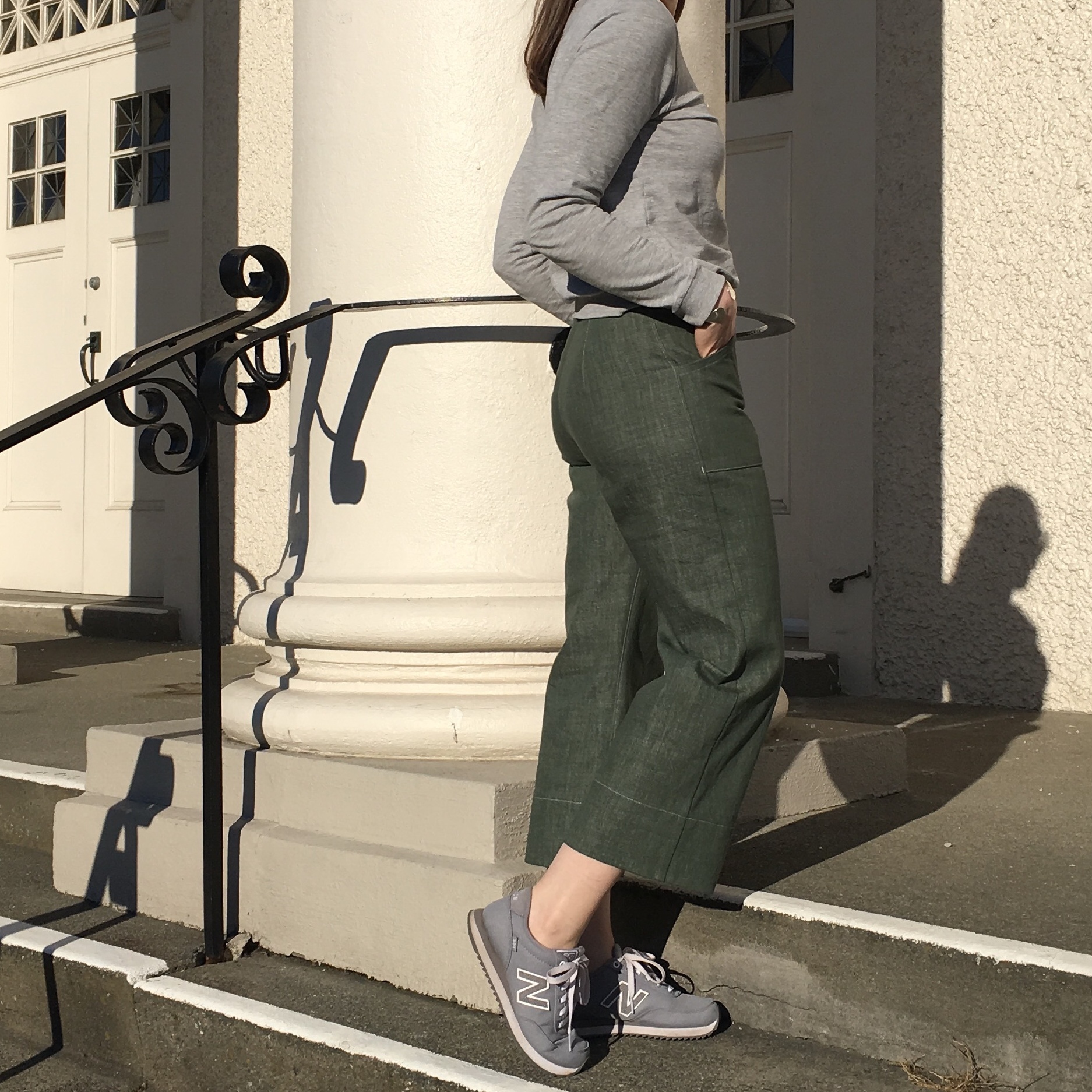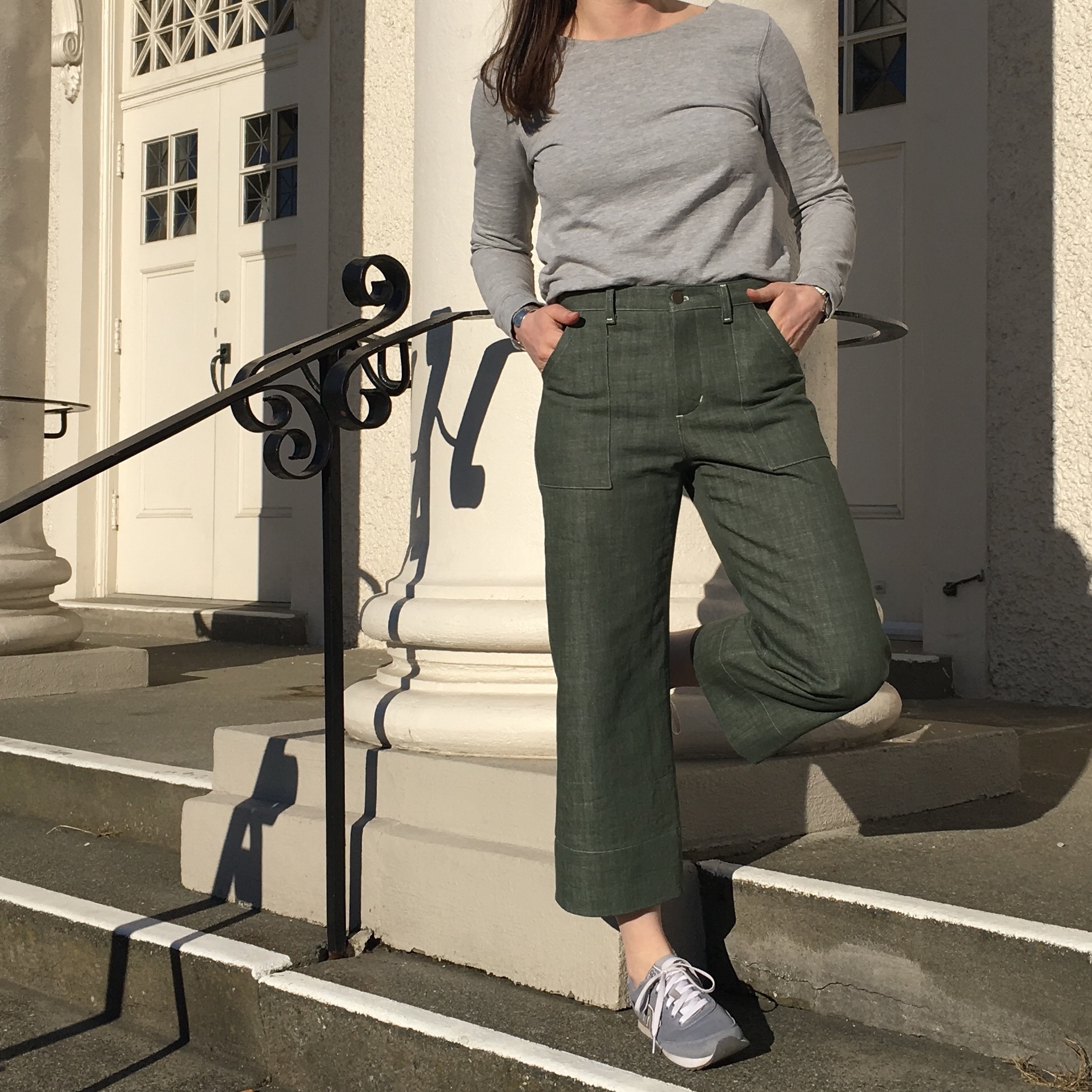 I love these pants. They are so comfortable and can be dressed up and down, worn to work or worn on the weekend. Putting these pants on my Make Nine 2019 list was the best idea I've had so far this year. I have more Lander/Ginger mash-up plans and two more pieces of denim to work with…. stay tuned!
~ Lindsay