I put the Deer and Doe Magnolia dress on my Make Nine 2019 on a whim. I liked it as soon as I saw it but I knew I wouldn't be brave enough for the plunging neckline version right away so I started with the safer neckline.
When I say safer, it isn't much. I don't actually have any bras that I can wear with it – good thing those are also on my Make Nine list this year.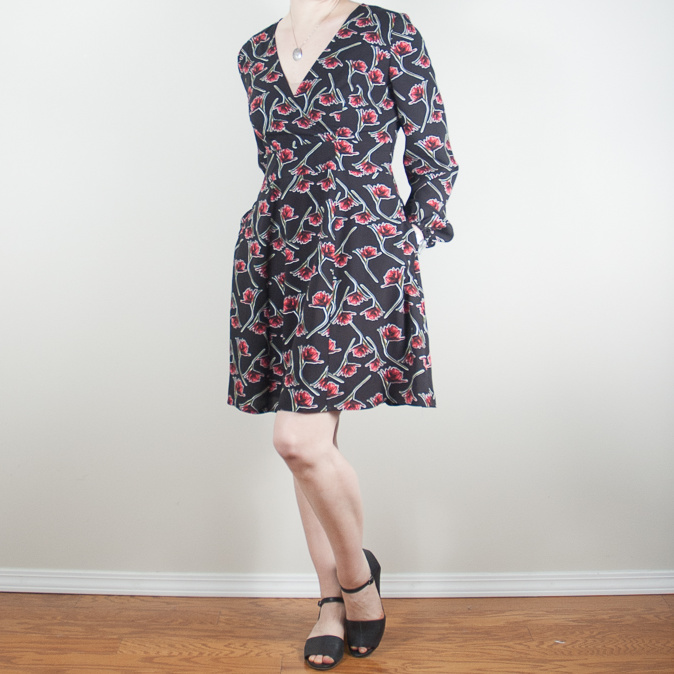 I decided to start with a toile, as I plan to do with many of my Make Nine this year. I want to get these makes right and plan to make many versions of some of them.
There was a remnant of unknown materials (probably cotton) from the thrift store in my stash, enough to make the bodice with a little circular peblum.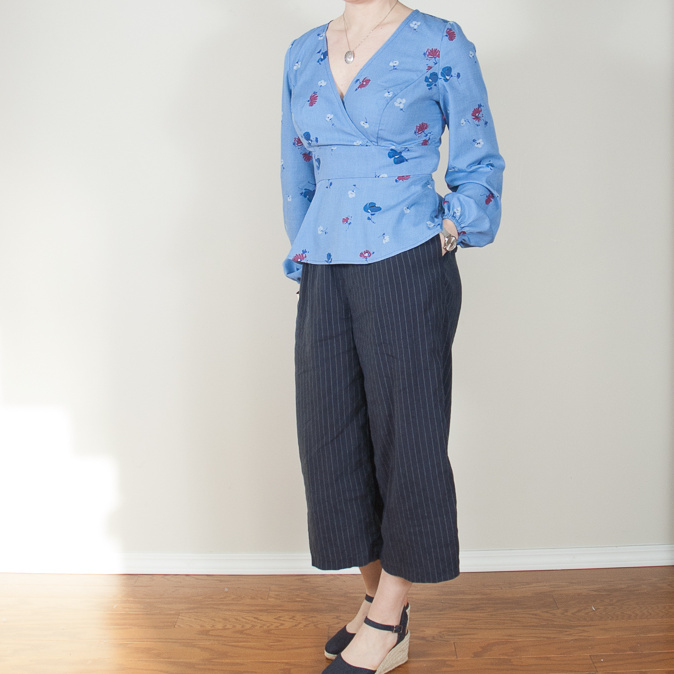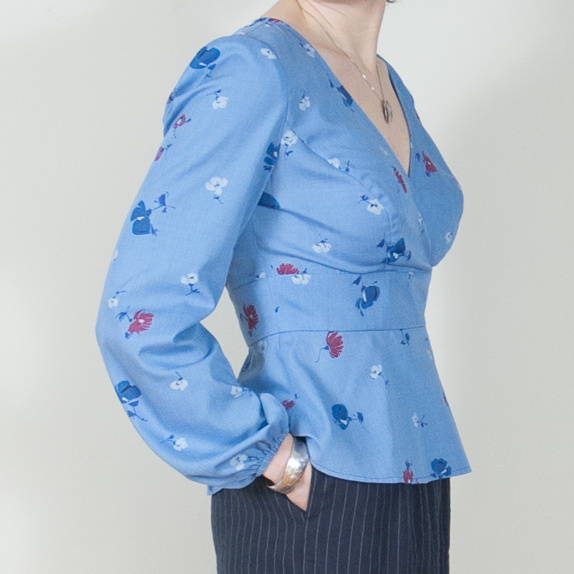 I made a size 40 to start and had to take in the upper bust considerably, which was what I had expected. I also found the waistband to be too tight and had to let out the seam allowance on both sides.
There is still some pooling under the bust on this toile so I decided to take in the bust seam a bit more in my next version. Otherwise I was happy with the toile and decided to move on to the dress version.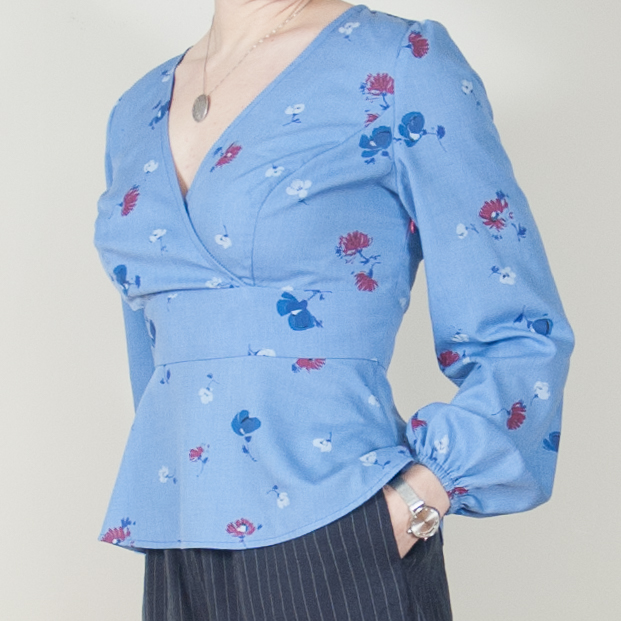 To alleviate the waistband restriction, I reduced the angle on the outside edges of the waistband pattern piece… it turned out to a huge over correction though! I wish I had taken photos to show the weird bubble that appeared in the waistband at the centre front. I ended up having to do a bit of a hack job on the almost finished dress to add two darts to the waistband and waistband lining. Luckily it is a busy fabric so you can't actually see my handy work.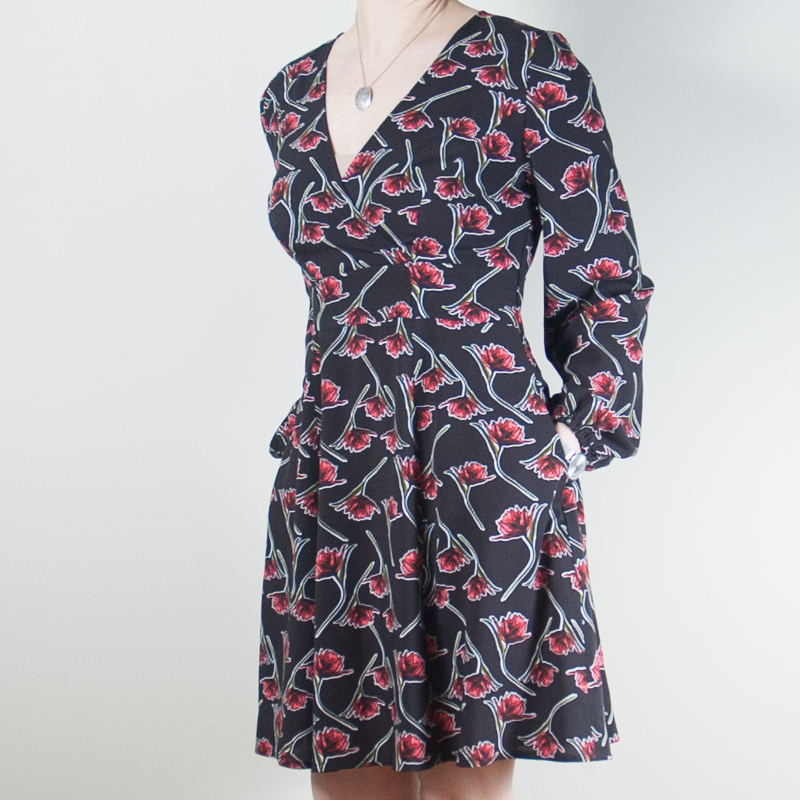 Other pattern mods: I self-lined the waist band and front bodice pieces and added pockets tacked to the front waistband. Because of the side zip, the pockets were a head scratcher. Eventually I found THE PERFECT tutorial by Studio Snippets for adding pockets into a side seam with concealed zip. I followed the tutorial step by step and it worked out perfectly!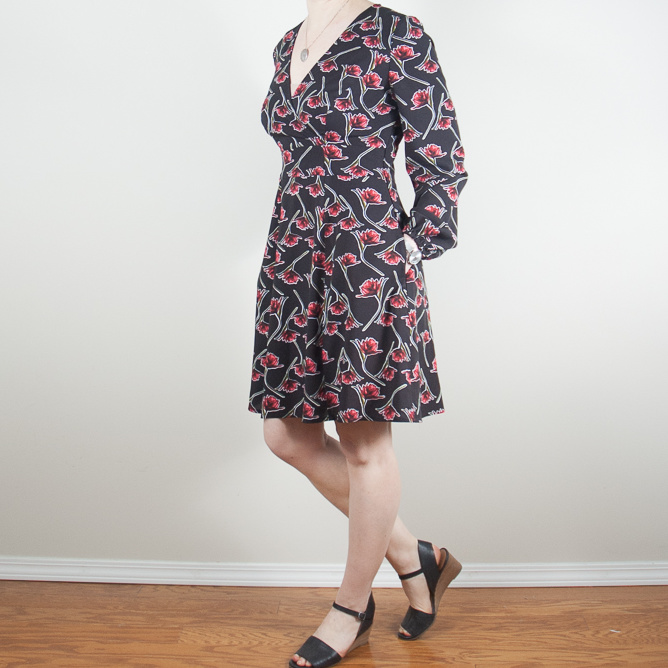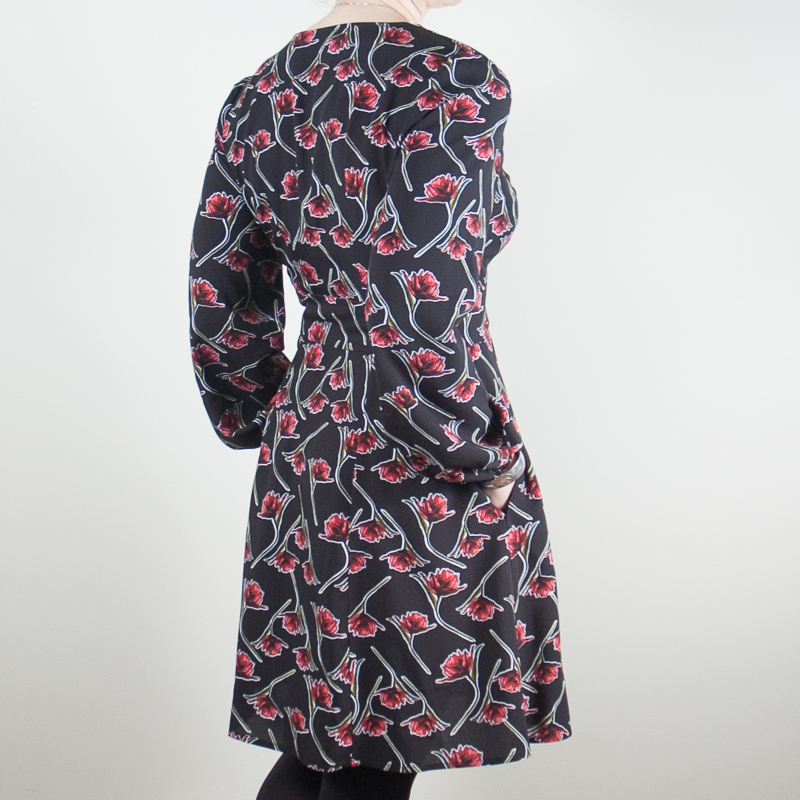 I'm not sure this dress is what I had envisioned when I first saw this pattern. I don't know if it is the fabric I chose, which isn't really me, or the pattern itself. I learned a lot about fitting and adding an inseam pocket with a concealed zip though so I'm happy I made it. It may be a pattern I revisit in the future but, for now, I'm going to move on to my most daunting Make Nine item – Jeans.
Thanks for stopping by!
~ Lindsay