Back when I made plans for this dress in late 2019, I still went in to an office to work every day and had no idea that might one day soon change. Well, things did change. I now work from home and find myself wearing leggings almost every day, and I struggled to motivate myself for this very office-appropriate make. But I had the fabric (more of the lovely virgin wool from Italy that I used for my blazer project) and I had the pattern (the Oia Dress by Itch to Stitch) and it was the last garment on my Make Nine 2020 list – so I gathered my motivation and made it.
It turned out great with very little modification. I'll go back to the office some day and when I do, this dress will get a lot of wear. Until then, it will probably only be worn in these photos.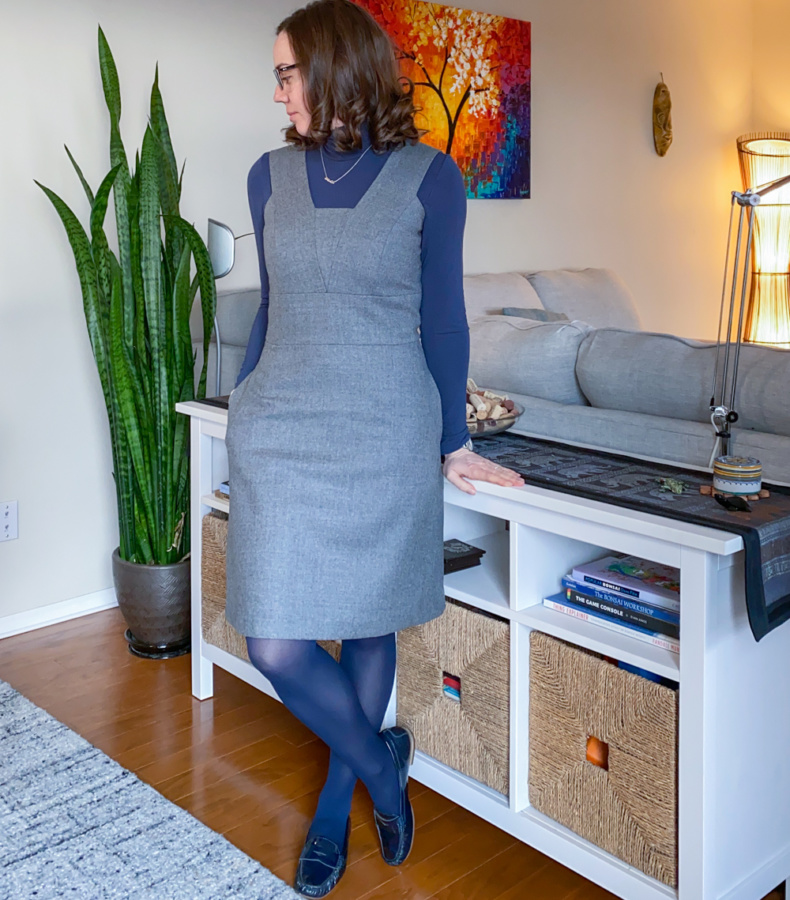 Sizing and modifications:
Size 4 with a B-cup bodice (my current measurements B35/W29/H36)
One inch reduction in skirt length at the lengthen shorten line
Slight reduction in width at the hem (from truing the side seam after shortening the skirt)
Based on my measurements, I should also have graded to a size 2 at the hip but I chose not to and am glad I didn't as it gives me more room to use the pockets.
Increased the centre back seam allowance to 3/4 inches (from 1/2 inch) to take up a little excess room
Interfaced the main front and back waistband pieces (not called for in the pattern)
That's a surprisingly short list of mods for me. I didn't toile this make because I felt confident in the detailed finished measurements and it turned out great. There are just two additional small modifications I will make when I make this dress again (which I'm sure I will, I'd love a black wool one without the centre panel). For my next version, I will reduced the height of the front side bodice pieces and the back bodice piece all by one centimetre so it sits a little bit lower under my arms and across my back. I'll also shift the bust curve very slightly lower. I've already made these changes to the pattern pieces so I'm ready to go for next time.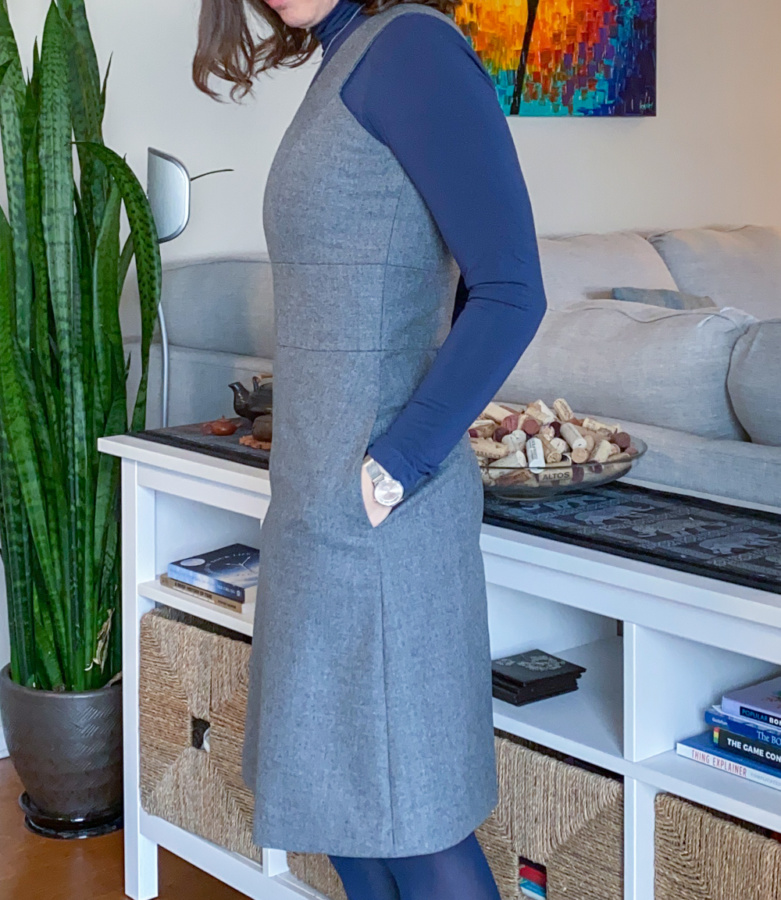 I looked at a number of pattern options for a fitted, mature-looking pinafore dress before settling on this one in 2019. I'm very pleased with this pattern. I obviously decided to forego the grommets and it perfectly fits the look I was going for. The instructions are incredibly detailed but do require a fair amount of reading. There isn't a sew-along for this dress that I could find but there are links to the Itch to Stitch blog for notes on specific techniques (which I didn't refer to so can't comment on). The construction is very methodical and I was able to find a number of efficiencies by sewing up the lining pieces and main pieces simultaneously. I really like the instructions for sewing the lining to the zipper at the back and I love the nice clean insides.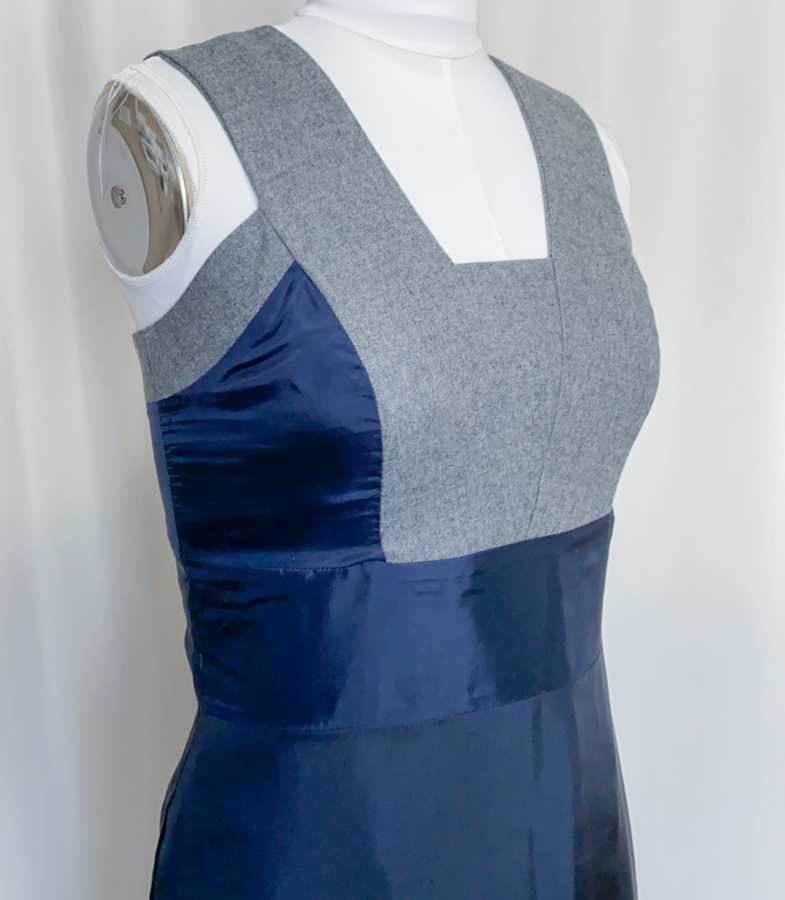 After I took these photos, I noticed that I'd gotten the spacing of the straps at the back off-centre. It was an easy fix and I've since taken care of it by moving the left strap outwards slightly.
This dress actually makes me want to go back in to the office a little bit. The area of the building that I work in has been renovated in our absence so will be much nicer when the time comes to go back… whenever that ends up being.
This dress wraps up my Make Nine 2020. Onward to my 2021 plans.
Thanks for following along!
~ Lindsay