When I made my first workout set at the beginning of 2020, I was a different. Since then there's been a pandemic and I've been making different choice on fit and style. Each of the three pieces in my original set had fit issues and the colours and fabrics I chose weren't meant to last. The leggings and sports bra were too tight then and are much too tight now, and the jacket has never sat quite right on my shoulders. So I decided to give it another go (minus the sports bra, because I have enough of those), in a more timeless colour and better quality fabric so that, hopefully, I'm still wearing this set in 2022 and long after.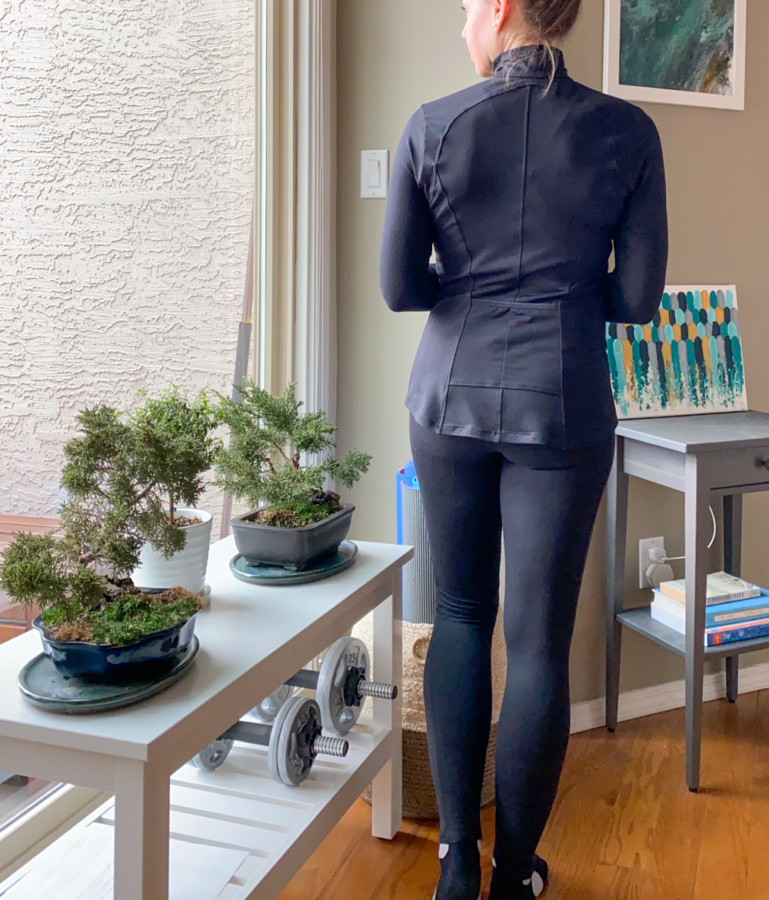 What I liked most about my previous workout set was the pockets so I set out to try again, and maintain all four cell-phone sized pockets. This time I used the luscious, soft and stretchy Luxesoft Athletic Knit purchased from Sitka Fabrics.
Sizing details and mods:
Sundance Jacket (Greenstyle Creations)
Size XS with S waist and a little added width at the back below the waist
Shortened by an inch at the back only for a less dramatic high/low hem
No hem facing
Added a double pocket at the centre back (I explained how in this post)
Raised the bottom arm holes slightly (would raise more next time)
Replaced the top of the sleeve with the sleeve cap from my much loved Rowan turtleneck
Lengthened the sleeve based on an exciting RTW garment to have an integrated thumbhole (rather than a cuff)
Took the shoulders in by a half-inch at the armhole edge
One centimetre forward shoulder adjustment
Took in the upper back yokes at the centre by about 3/4 inches
Used the Greenstyle Pacific Pullover tutorial for the half zip
Also bound the edges of the zip for a softer, cleaner inside finish
Interfaced the outer side of the collar with a light tricot interfacing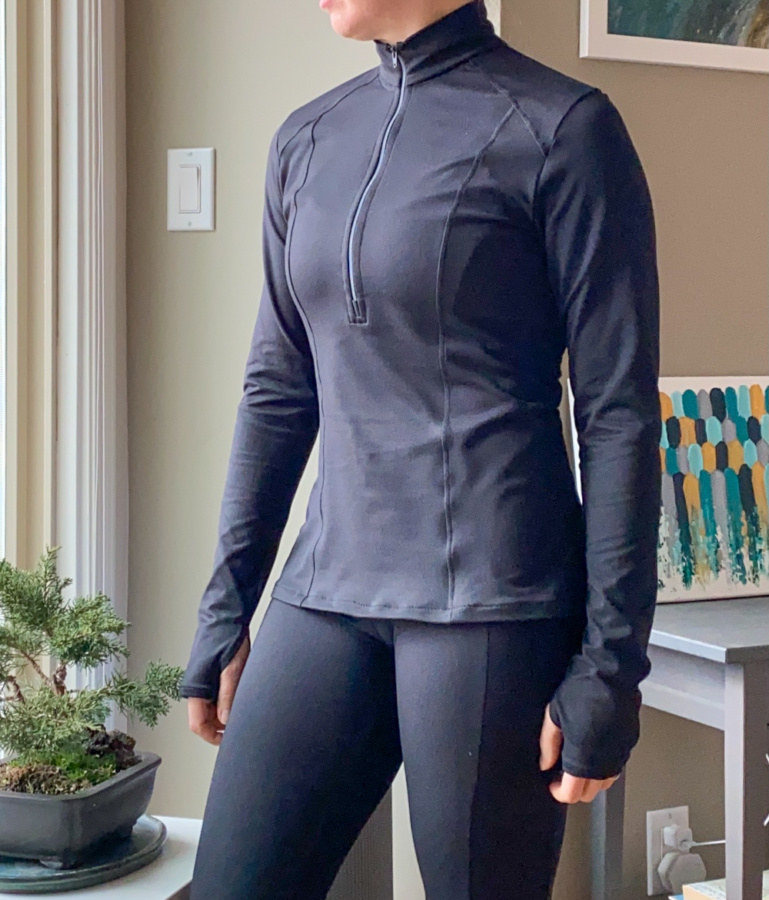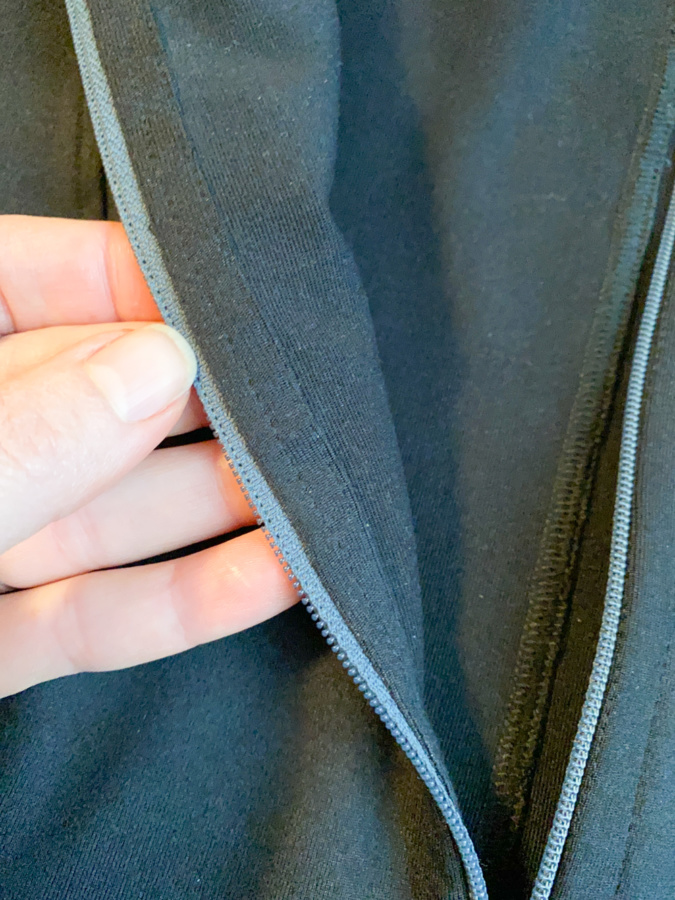 Avery Leggings (Helen's Closet)
Size medium with Helen's side pocket hack
Lower rise version with an additional centimetre taken off the rise
No other mods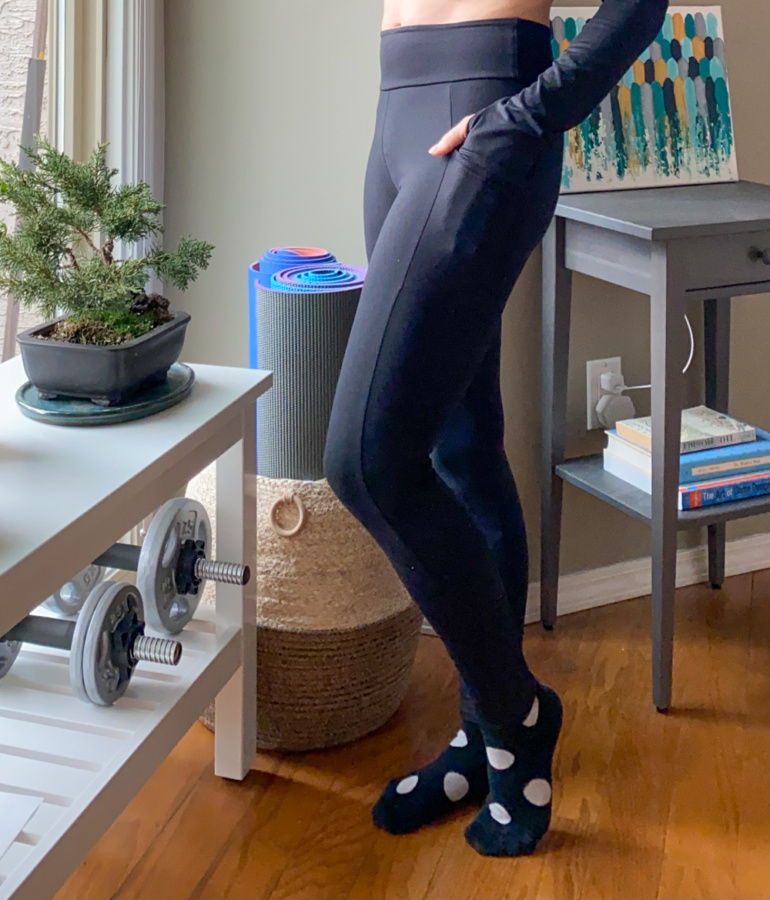 This time around, these both fit much better, though after wearing them for two days straight, I may swap out the medium waistband on the leggings for a small as the fabric has stretched a lot and they aren't staying up as well as I like (I don't put elastic in my leggings waistband because I don't like a thin line of restriction there).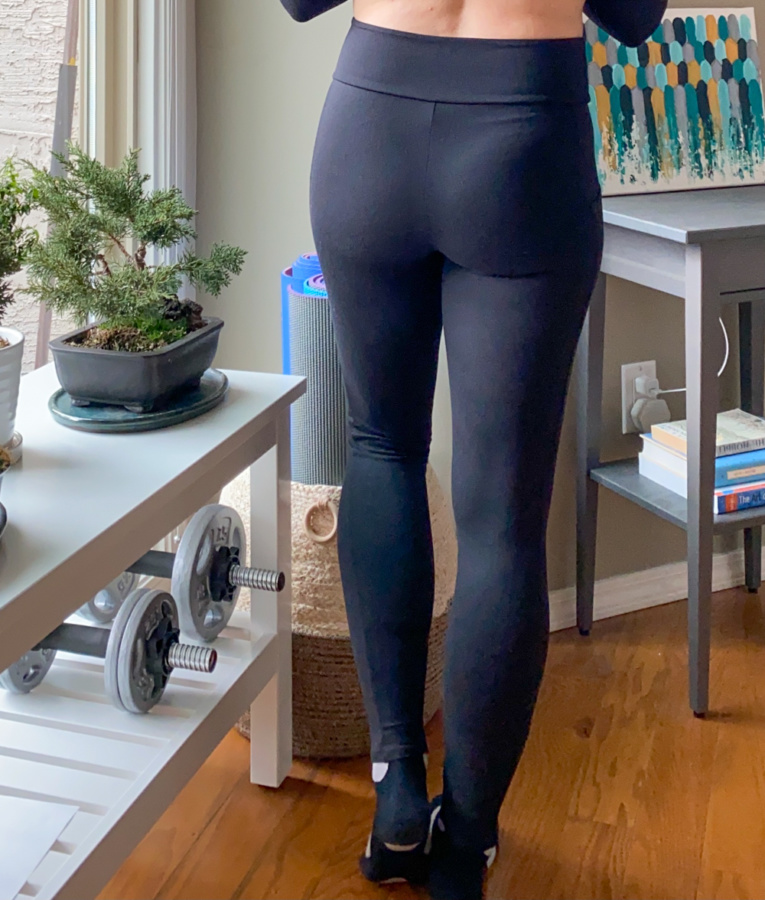 I'm particularly pleased with the Sundance Jacket mods. This one feels much more comfortable than my first and I did a nicer job with the construction as well. This athletic knit is delightfully soft on the inside making this outfit feel quite luxurious to wear, despite it being intended as exercise wear.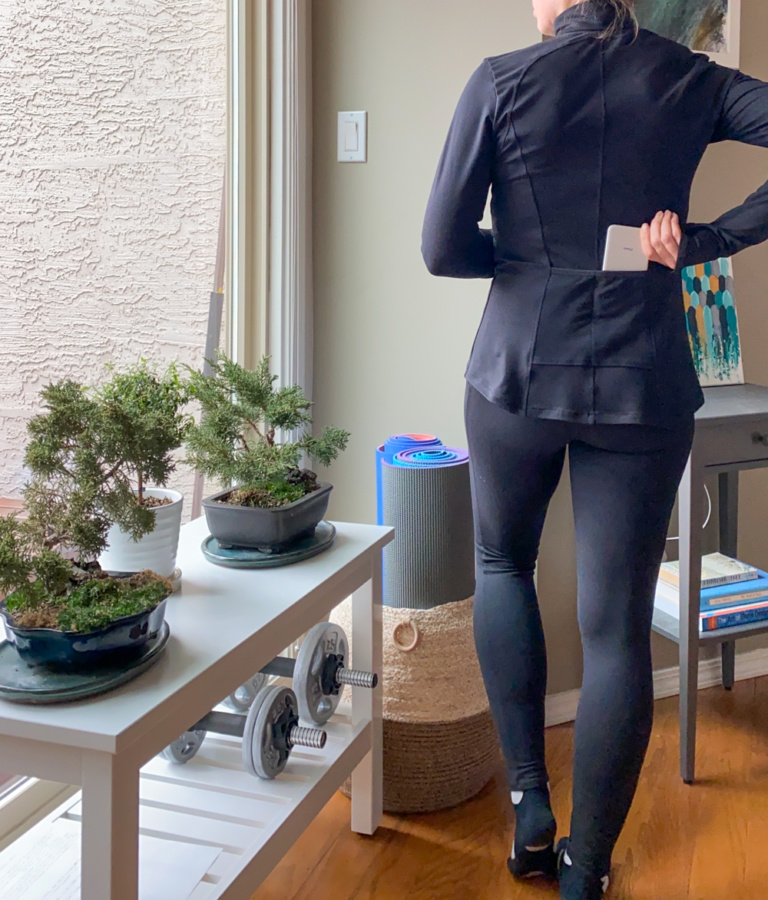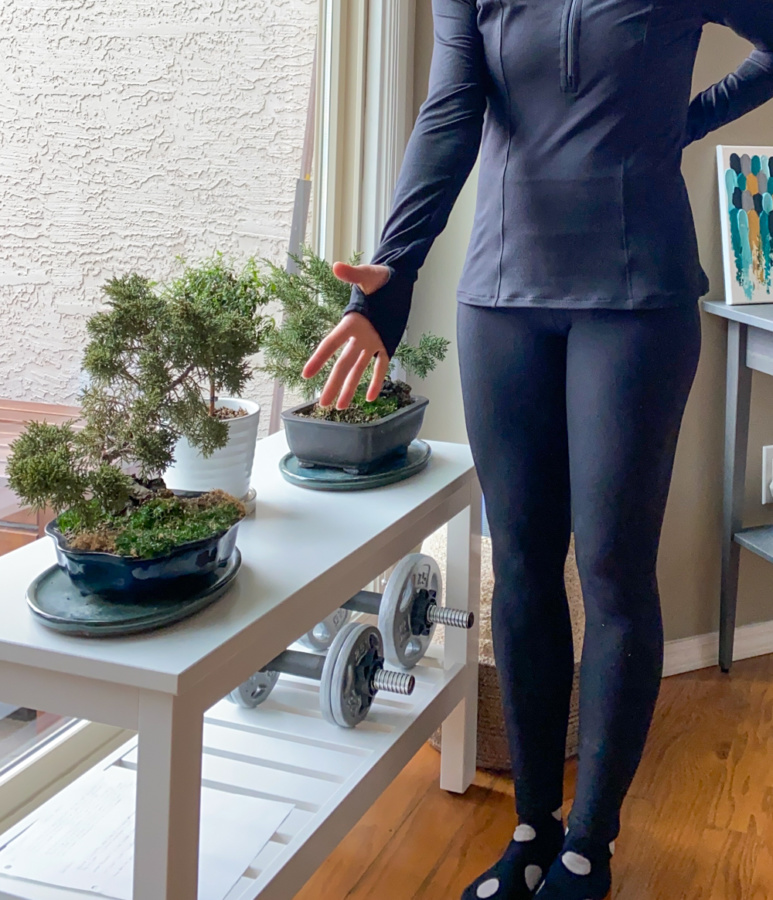 And, of course, there is the joy of having an outfit like this with not one, not two, not three, but four working pockets, all of which easily fit a cell phone.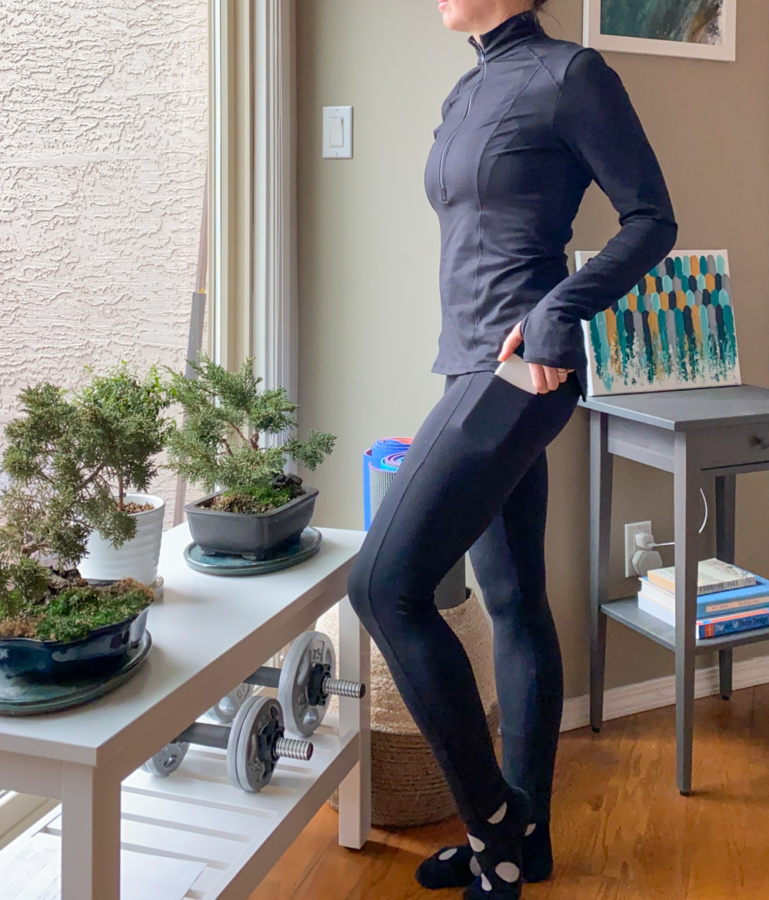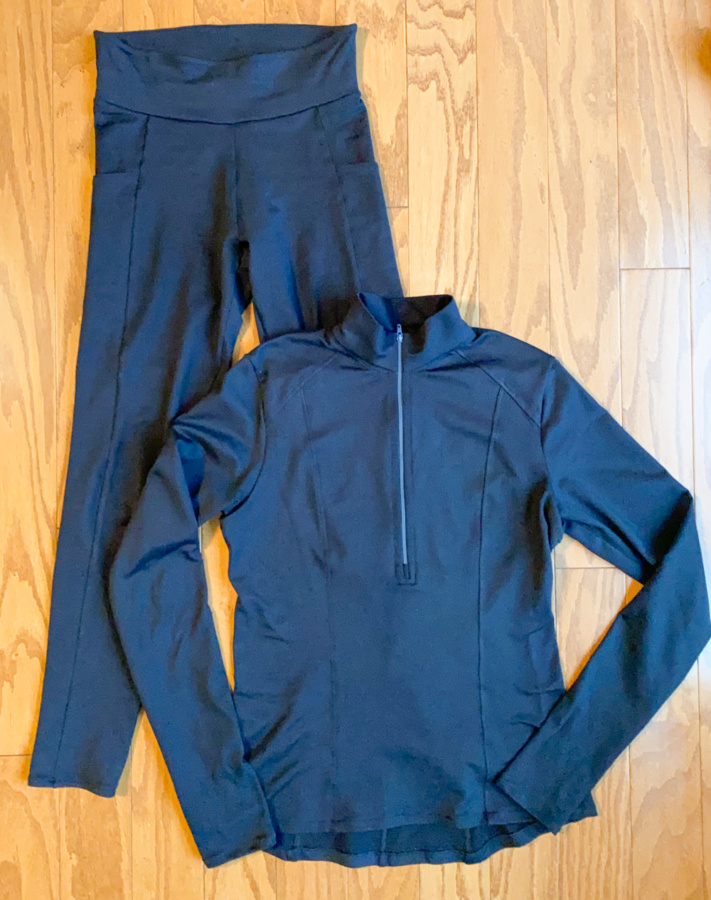 This set is on my Make Nine list this year, along with a swim top for my husband. We're currently experiencing a polar vortex here though, so I think it's ok to wait on making his for a few months at least. I'm taking on a small renovation/organization project at home next, in preparation for a foray into shoe making, so will be away from my machines for this weekend at least. I'll probably we wearing this set the whole time.
Thanks for stopping by!
~ Lindsay