Just a short post today because I've finally learned the power of adding a ruffle!
My Deer and Doe Magnolia was one of my first makes of the year. I wore it a couple of times but I had cut it a tiny bit short and combined with the light weight of the rayon poplin, that meant I was always uncomfortable and wondering where the dress hem was in relation to my body. It just felt too short and unsubstantial.
Fast forward to the middle of October when I suddenly had the thought "If I am invited to a holiday party this year, I have nothing to wear". Well, nothing may be a stretch. Nothing I wanted to wear is probably more accurate. I did a frantic search for a pattern that would work with my stash before I realized, I had the perfect party dress just waiting for a ruffle.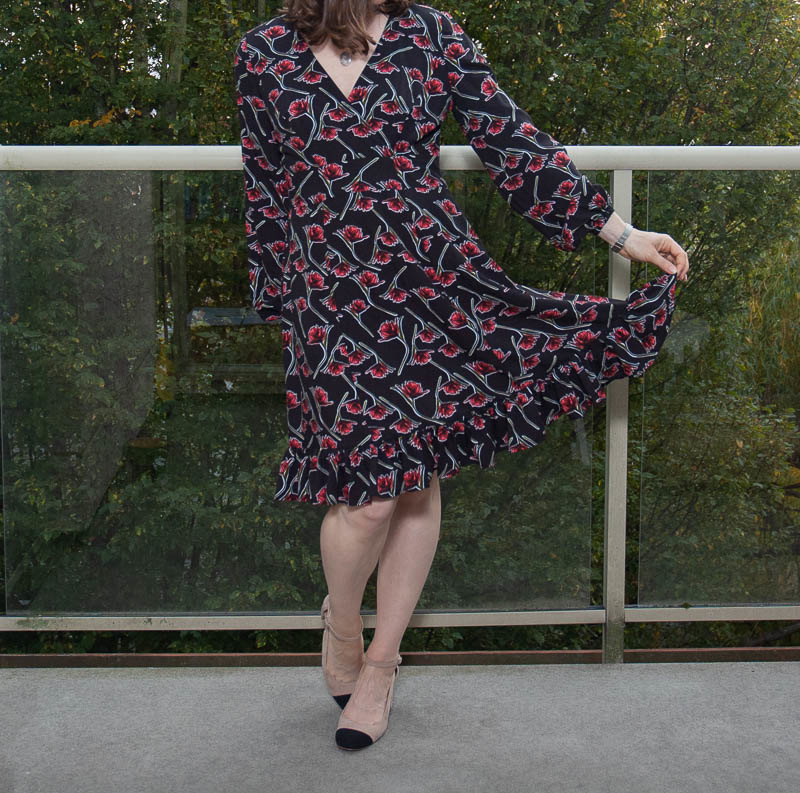 Luckily I'd been planning to make the long version of tis dress when I purchased the fabric so I had a bunch of it left over in my stash. I cut an inch off the dress and cut three five-inch wide pieces, the full width of the leftover fabric (which was full selvage to selvage) to make the ruffle.
With seam allowance and a rolled hem, the ruffle ended up being four inches. Minus the inch that I cut off the dress, this extended the hem by three inches in total. The perfect amount. As an added bonus, the ruffle adds weight and makes the dress feel far more substantial and winter-appropriate.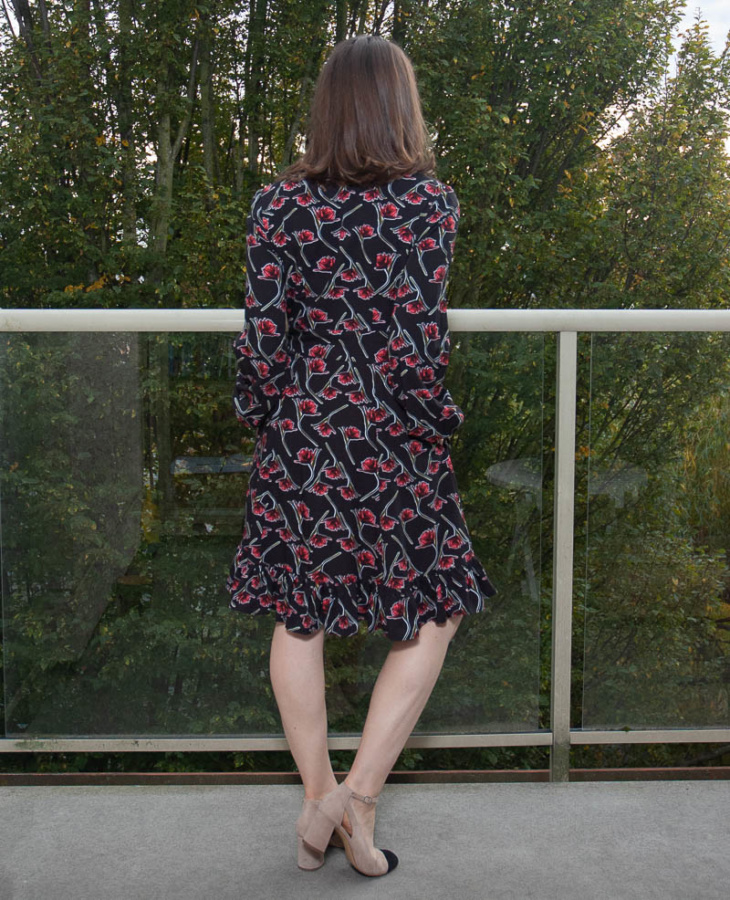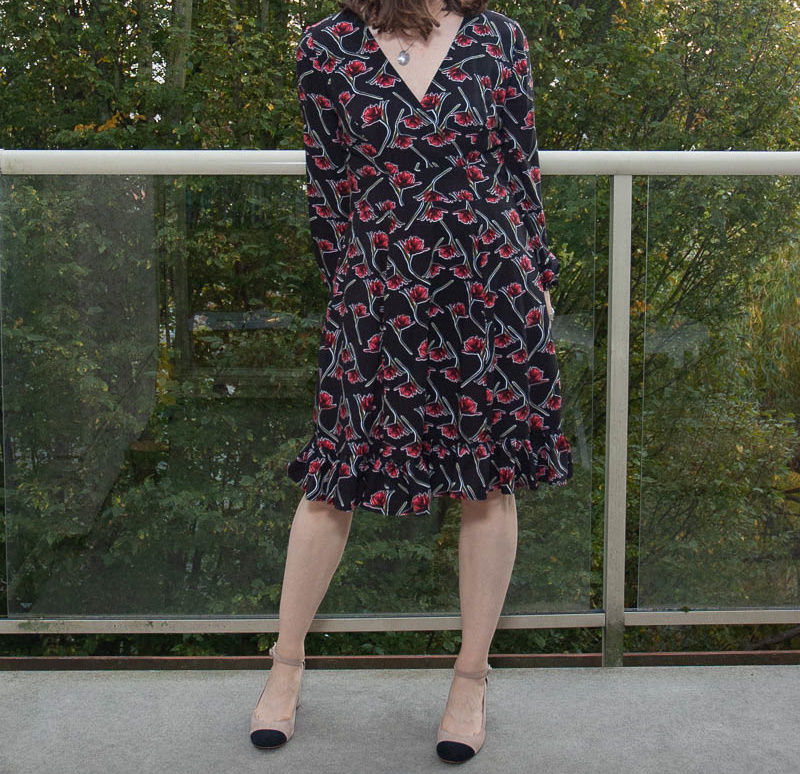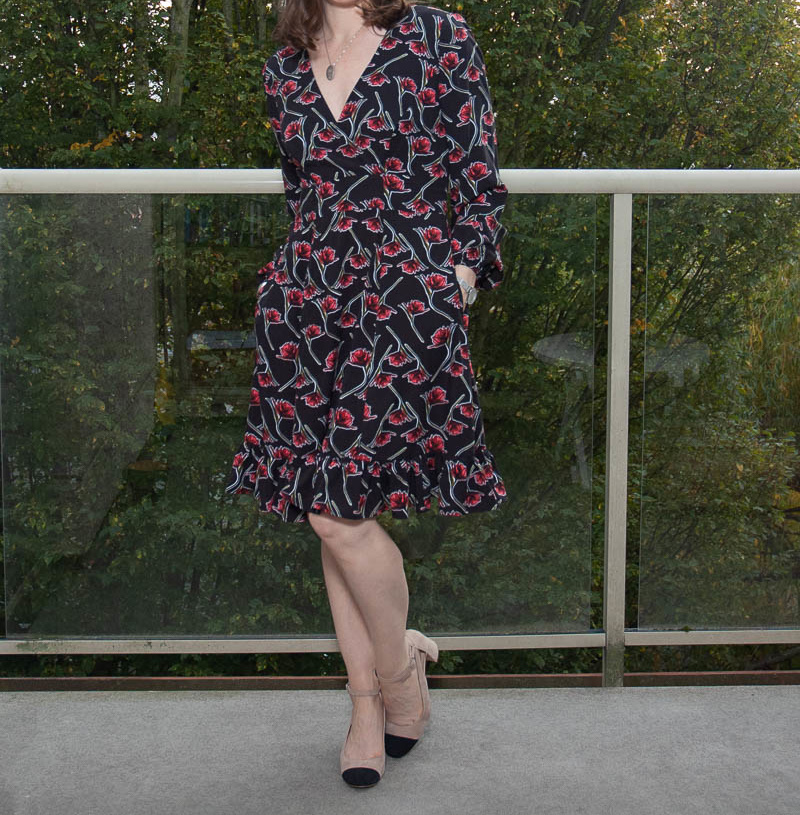 This dress is infinitely more comfortable to wear now and so much more fun. Holiday party dress sorted! Now to make the last 2019 Make Nine garment on my list, the Rumana coat…
Thanks for stopping by!
~ Lindsay