I took a two-day bodice block workshop with Alexandra Morgan of In-House Patterns in January of this year but I didn't pick it up again until this summer. I started with a couple of tops out of scrap fabric to test the fit. After each version I made modifications to the fit and ended up with quite a nice fit fairly quickly.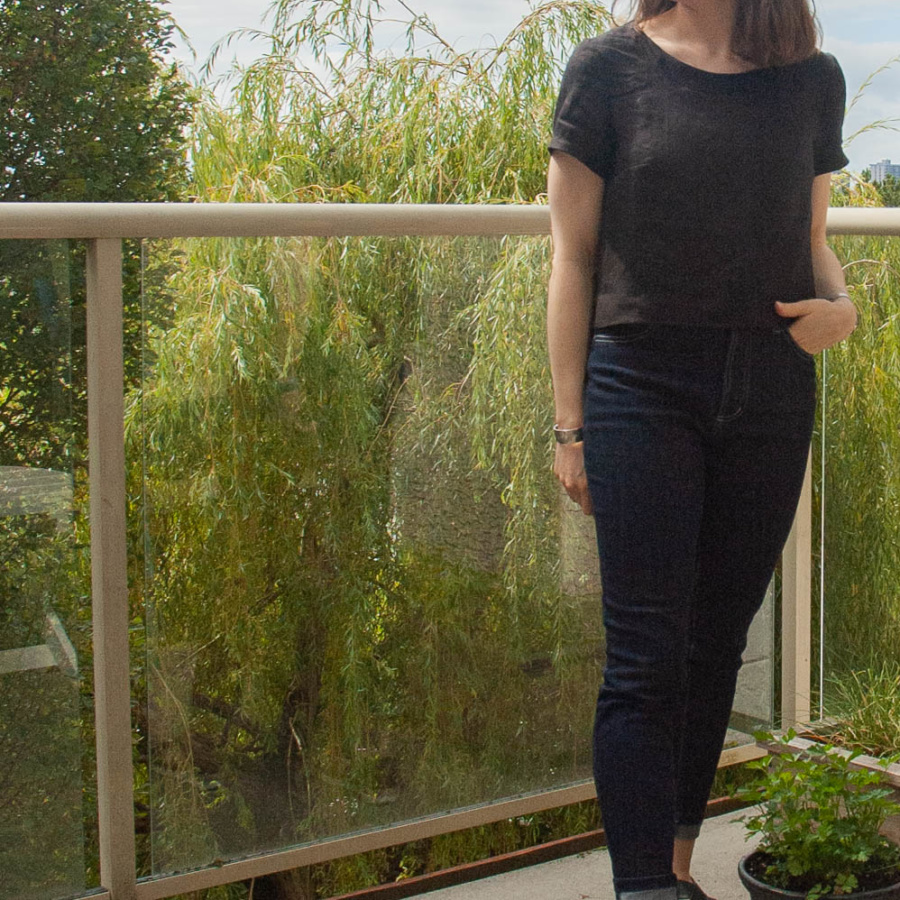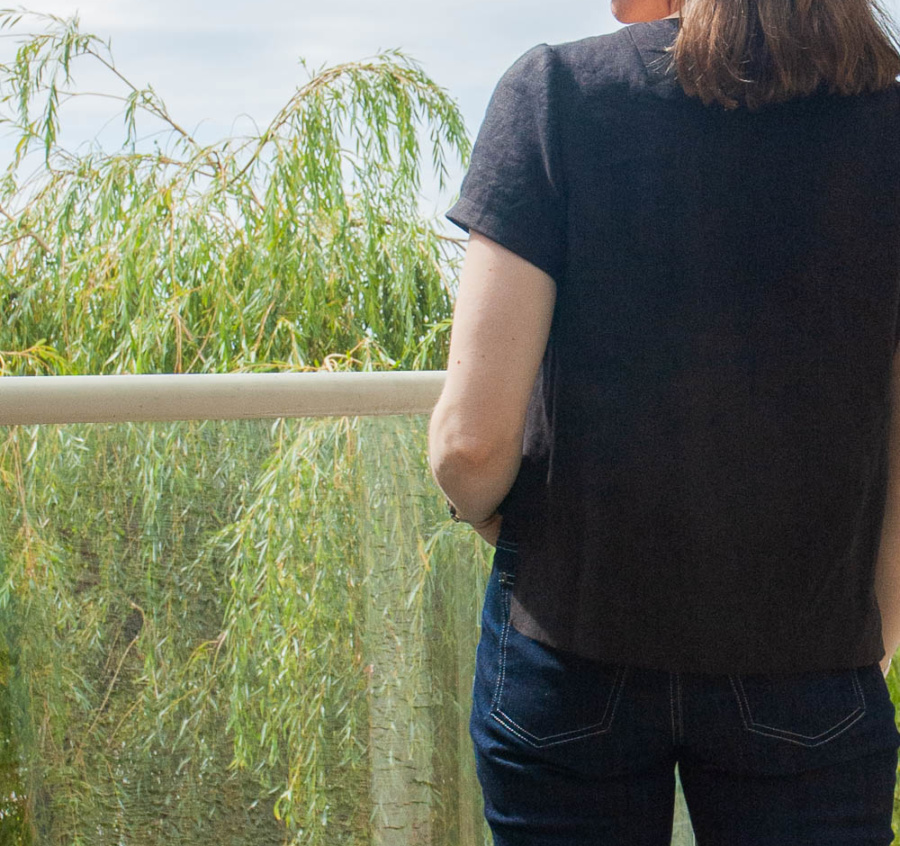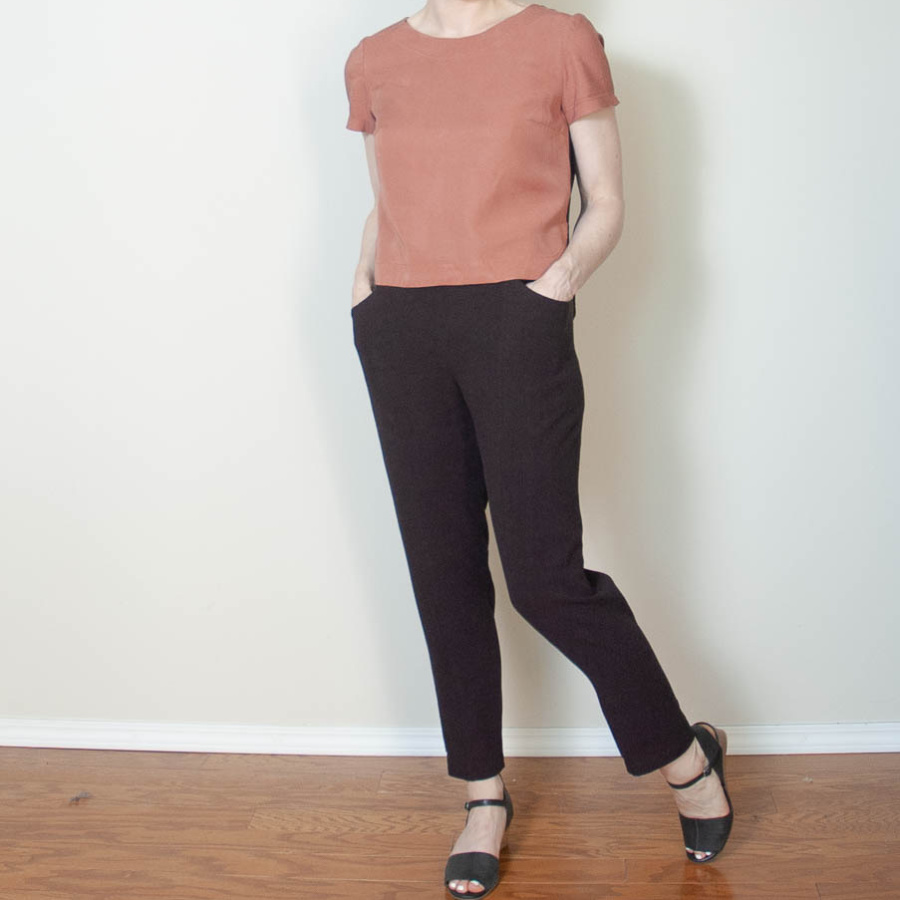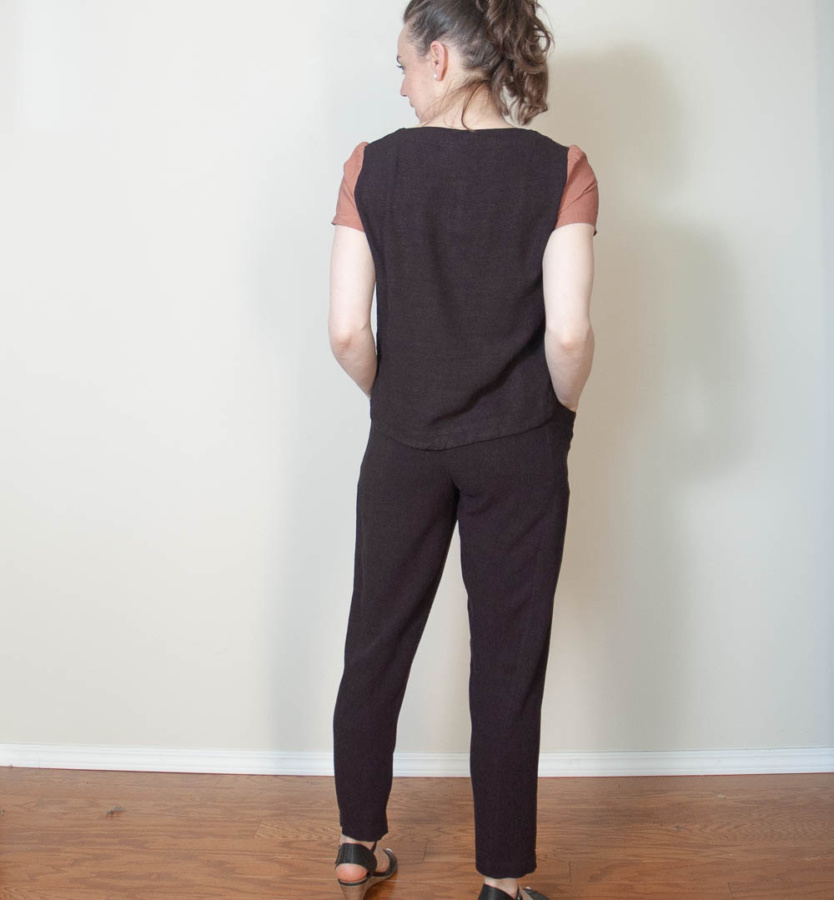 After the tops, I moved on to dresses. I had three dress in mind for my trip to Italy this October and three fabrics already chosen.
The first was a simple black shift with bust darts and back fish eye dart. I made this version with raw silk noil from Matchpoint Fabric. It's a simple make as I had only a meter and a half to work with. I barely managed to cut out a belt to ties around the waist, though I actually prefer it with a real belt now that I've worn it a few times.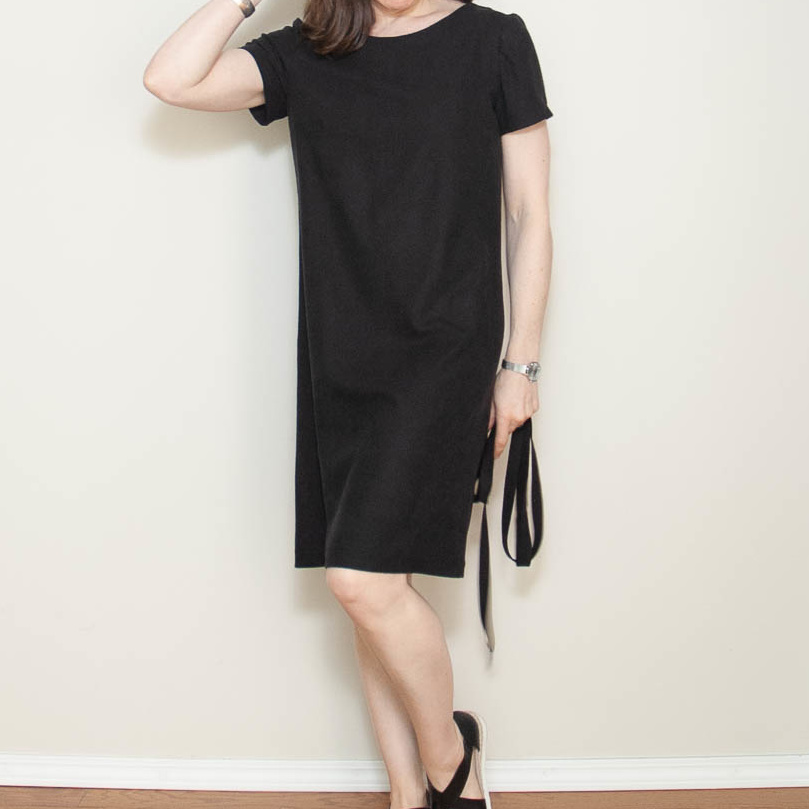 I originally had pockets in this dress but I cut the openings too small and had to take them out. I should probably try them again because I always reach for them…
The fit of the shoulders and upper back on this dress is perfect. It made me really excited to continue.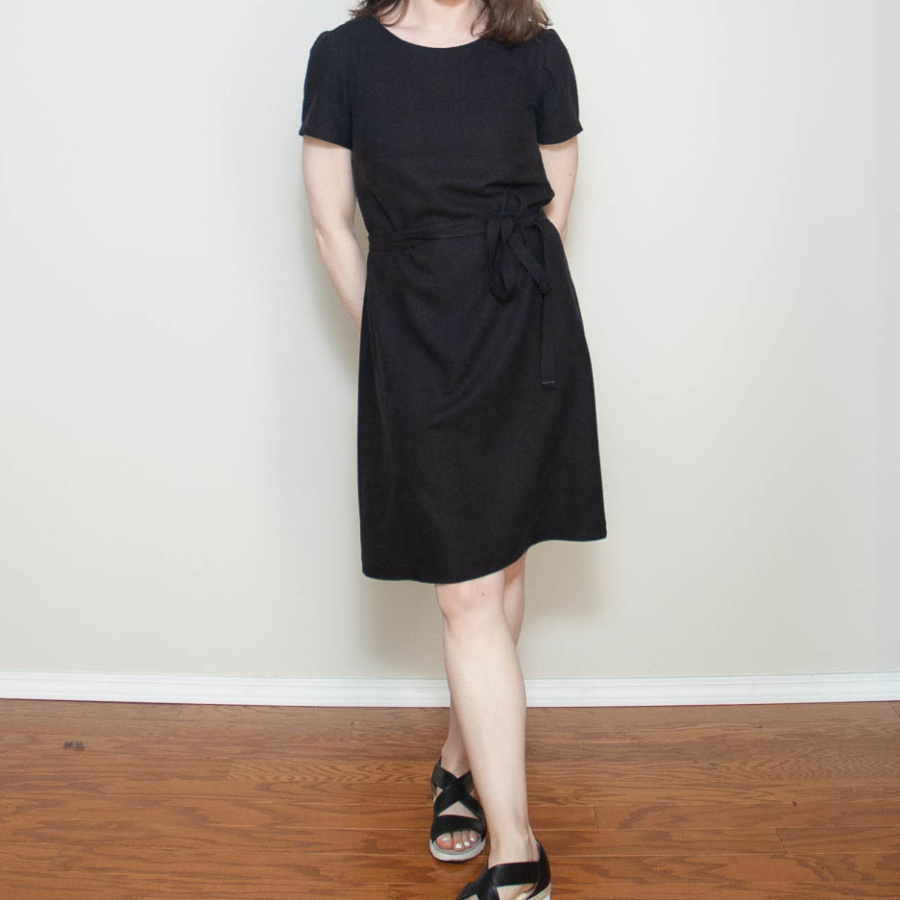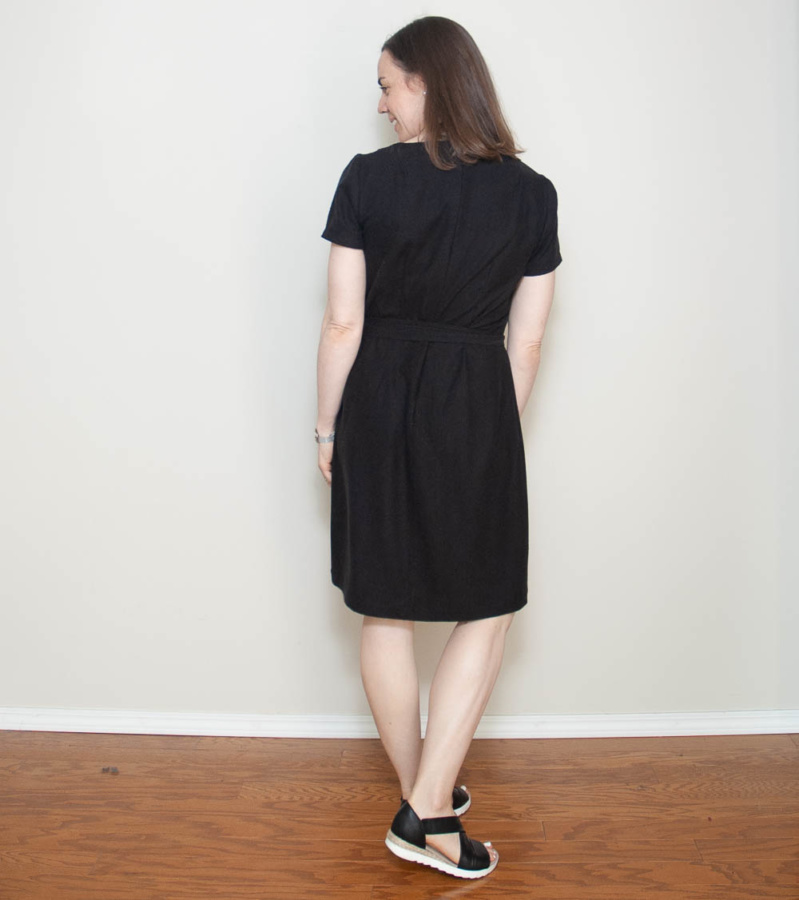 For my next version I hacked my block into a button-front v-neck. It has bust darts, a wide facing, pockets tacked to the front waist, and waist darts front and back. It turned out great, if a little looser around the waist that I wanted. It worked well with a tie I made from my left over Atelier Brunette fabric…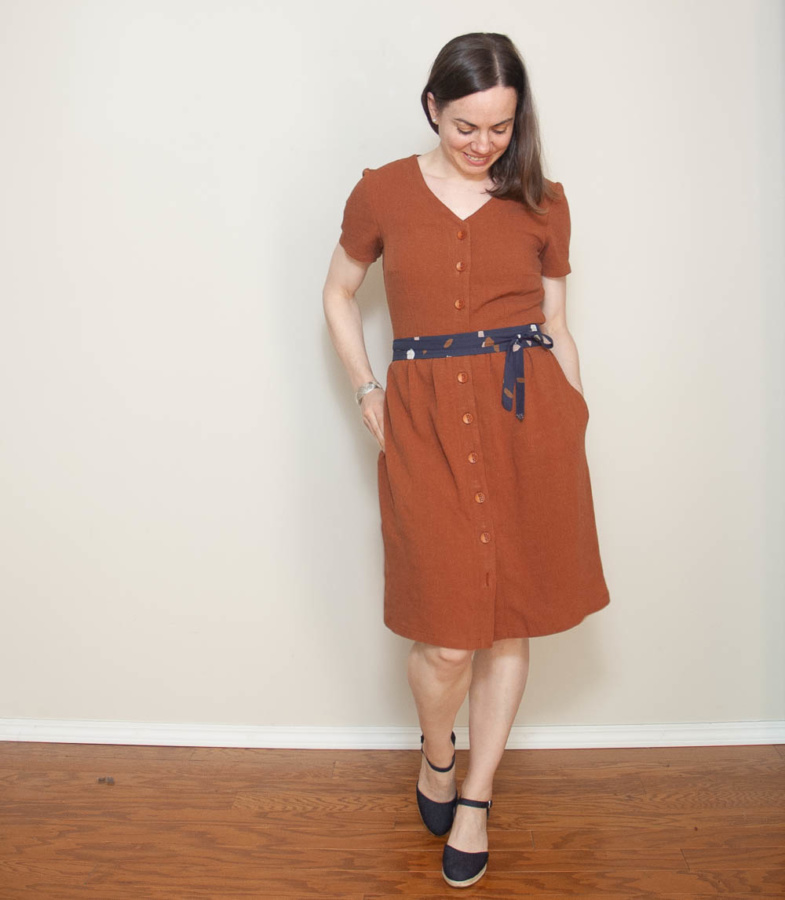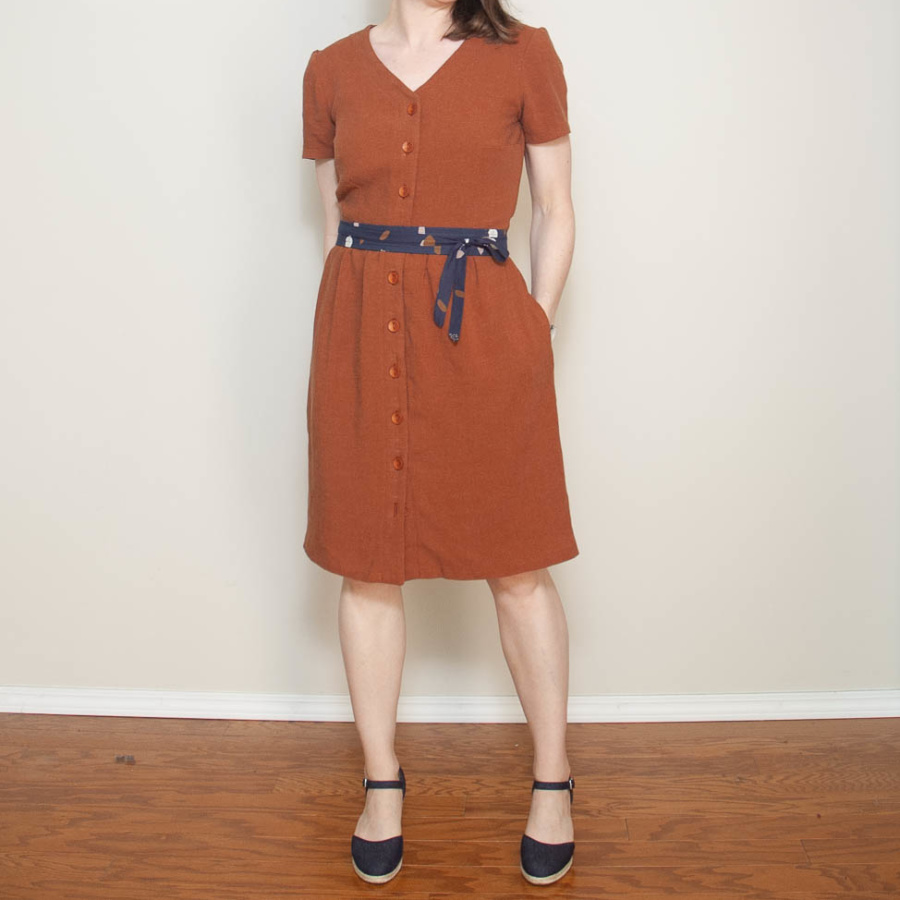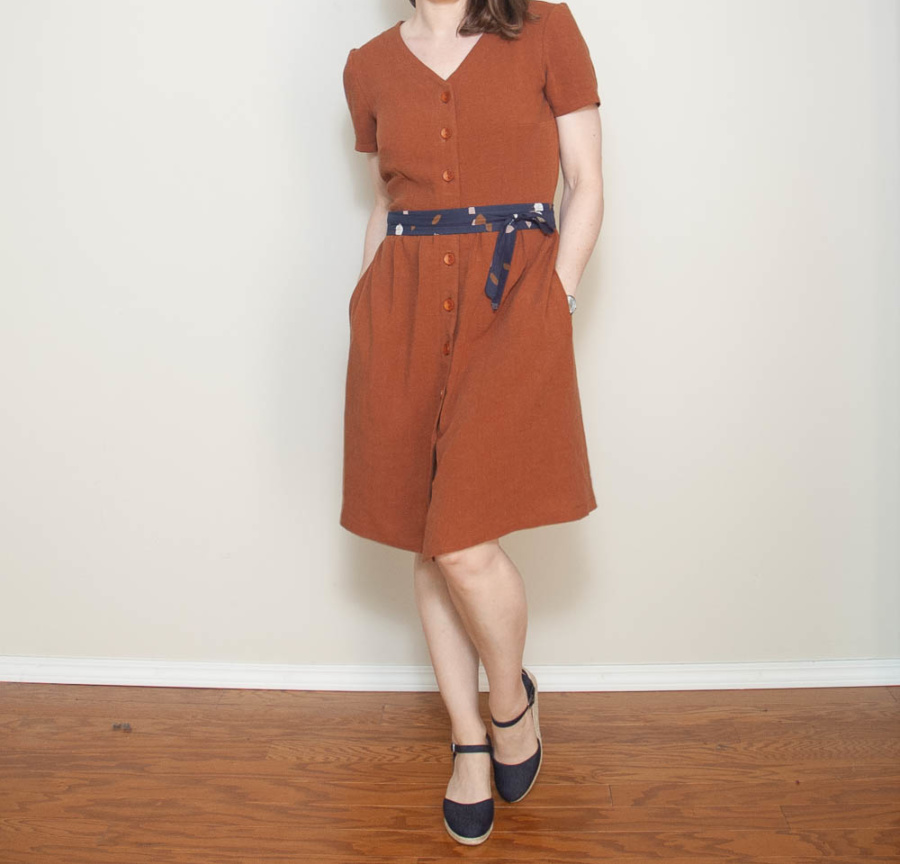 … then it grew. After a few minutes of wear, it stretched out and the waist seam ended up too low for the belt. I pre-shrunk the fabric but this viscose linen from Blackbird Fabrics has a loose weave and the weight of the skirt stretched the bodice out right away. It is soft and lovely but just doesn't work for this dress. I'll either have to chop the skirt and make this a peplum top, of I'll have to take the skirt and take out an inch or two off length. I'll also have to make this again in something with a little more structure because I love how it turned out before it stretched!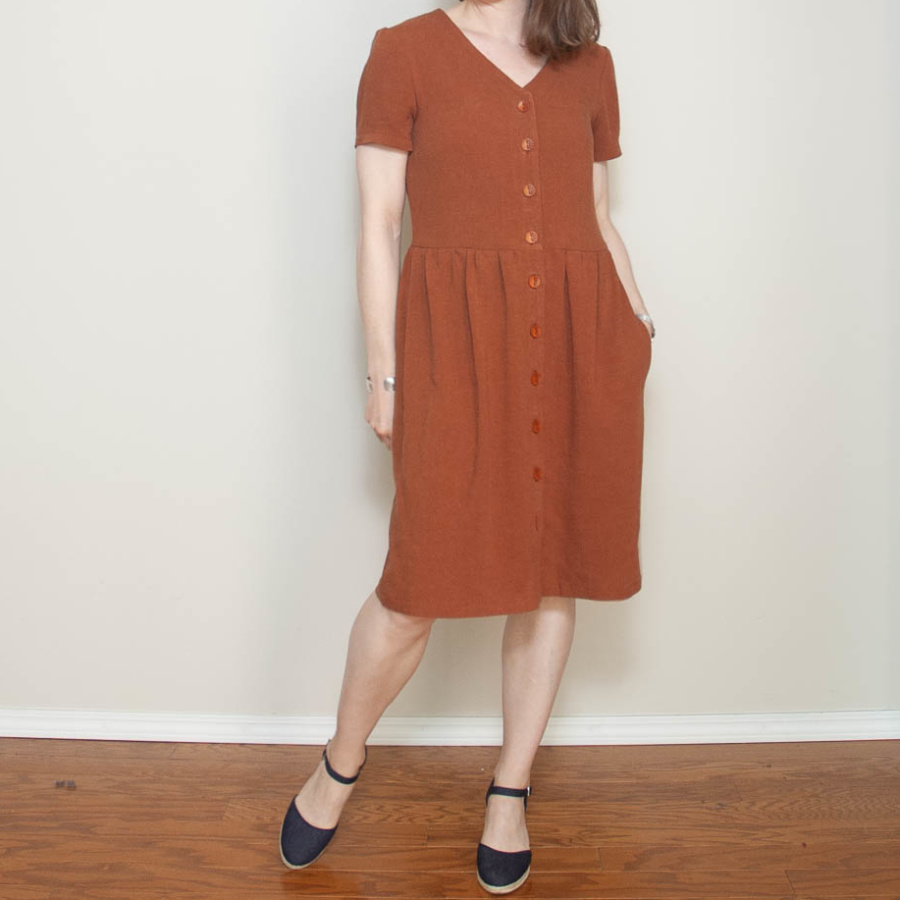 The final of my three bodice block dresses was another shift. I kept this one mostly the same as the first but had enough fabric to make it longer, with mitered side slits, patch pockets and a long, wide belt.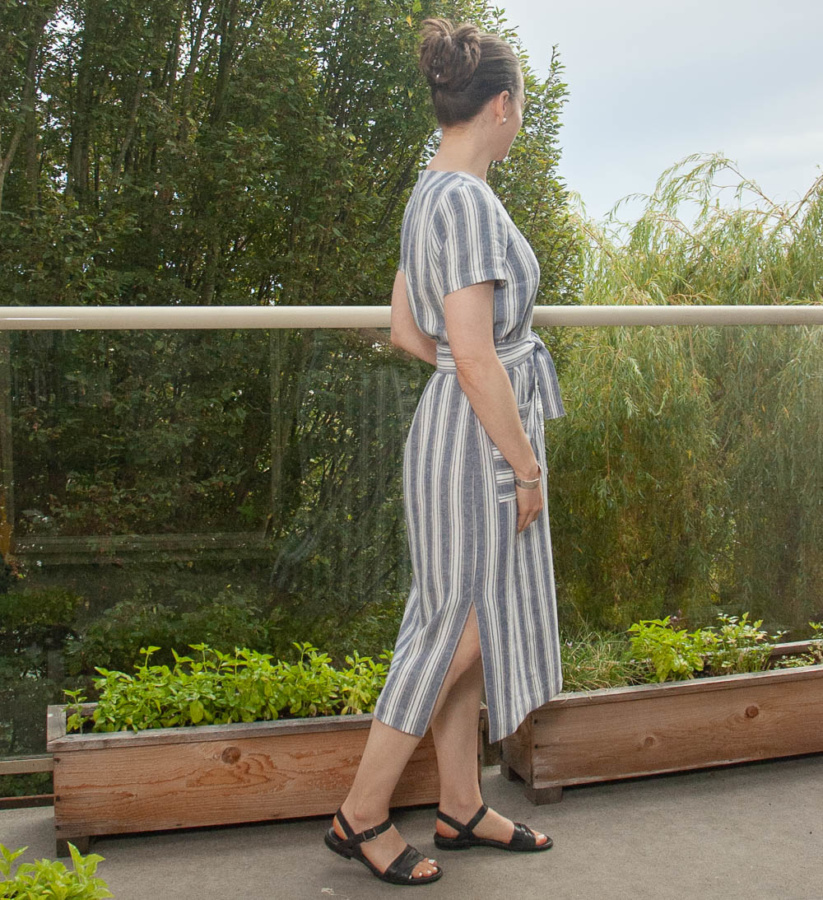 This one is my favourite of the three. It is perfect for summer and will be worn on repeat in Italy. My favourite thing, aside from this lovely linen rayon blend from Blackbird Fabrics, is the way that it fits my shoulders and upper back. I've never had such good coverage for my high round back!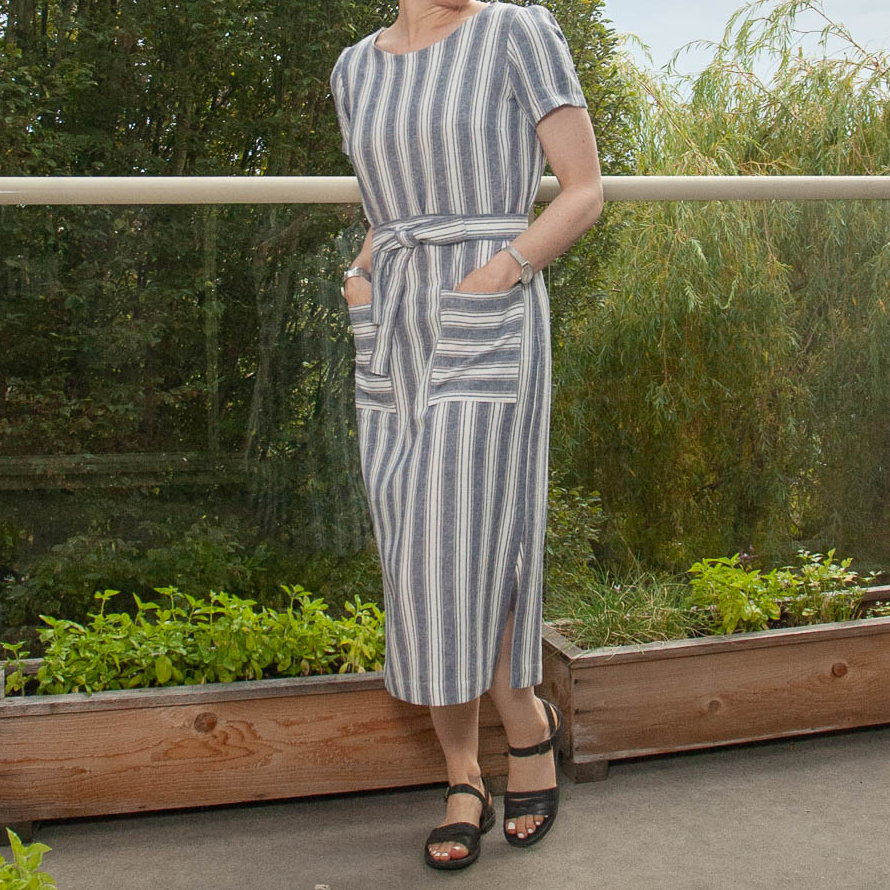 These were a fun experiment with my bodice block. I have a lot more work to do on fit but it is a good start. I really enjoyed working without a pattern and planning these makes based on my knowledge from other makes. I plan to modify the button-front version next summer to make it fit better and the other two will get lots of wear in Italy before they are put away for the winter.
I'm taking Alexandra's pants block workshop in November and am looking forward to more experimentation with both blocks next year.
Thanks for stopping by!
~ Lindsay