One of my #makenine2018 is the Tessuti Fabrics Lois dress. I fell in love with the deep V-neck line on this dress. Empire waists aren't usually my thing but this one sits flat across the stomach and also tucks in nicely at the small of the back making it quite pretty and flattering. I had to give it a go.
The one issue for me on this pattern, and the reason why I made this toile (or test version), is the hips. This in itself is nothing new – I always have to decrease the hips on patterns by at least three inches because I have very very narrow hips. The difference with this pattern is that there are no side seams to work with for my normal alteration! Instead, there are darts that, on one side, integrate into a zipper. It makes alterations quite tricky and It's a conundrum for me that I have yet to figure out.
Because I didn't know how to modify the pattern, I started by just giving it a try. I made a straight size 8, the size that was slightly smaller than my bust and waist measurements because I read in reviews that you sizing down is a good idea for this pattern. It still ended up being too big. I took it in about an inch on each side of the bodice and will cut a size 6 next time. Though I sized down in the bodice, I could not figure out how to transfer this change into the hips. I almost doubled the length of the dart to try to reduce some of the bulk, but it didn't do enough….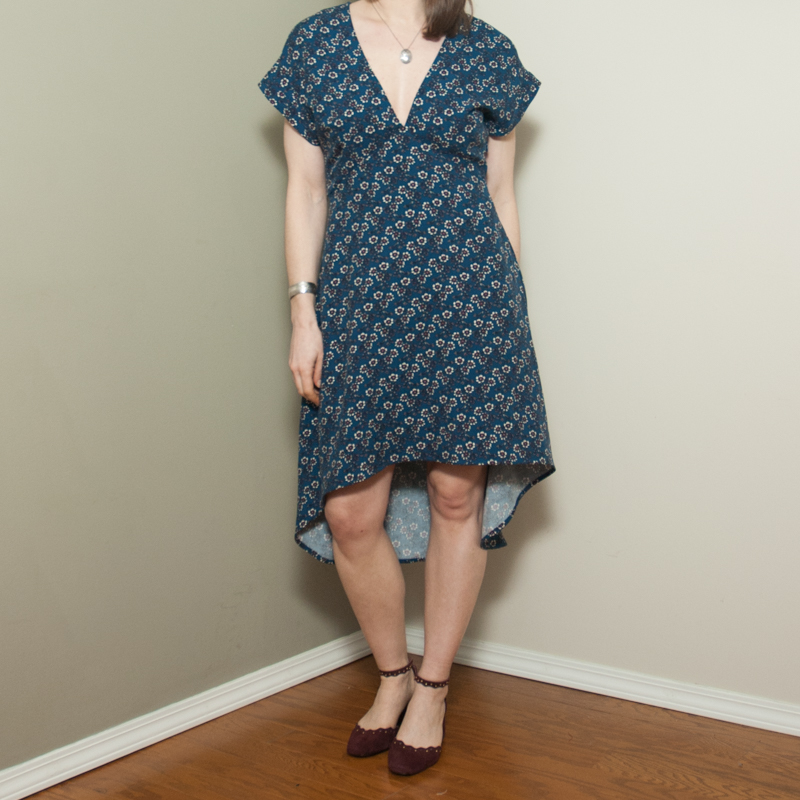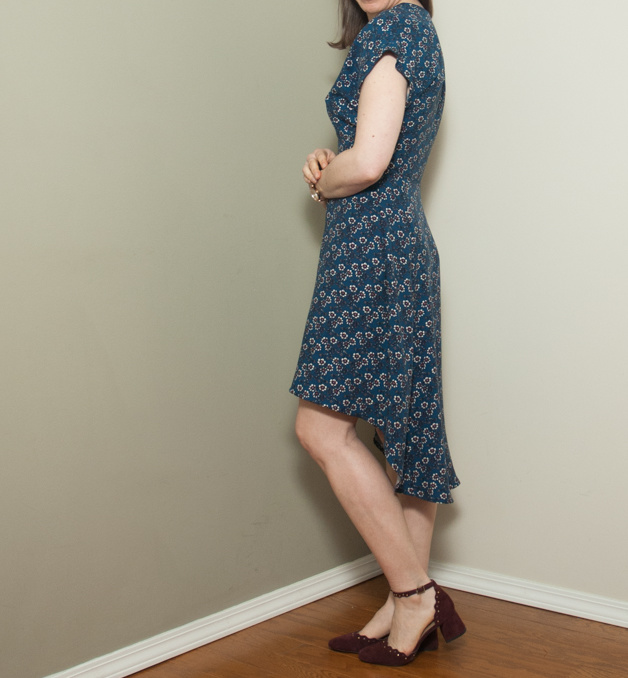 I ended up with a dress that fits perfectly on top but is quite massive in my hips. The skirt is supposed to end just above the ankles but the volume with all the extra fabric looked ridiculous on me so I brought it up into a high-low hem. I think it works much better like this, though the light interior of the rayon twill fabric is a bit distracting. I would like to try the full length version again once I figure out how to take in the hips and reduce some of the bulk.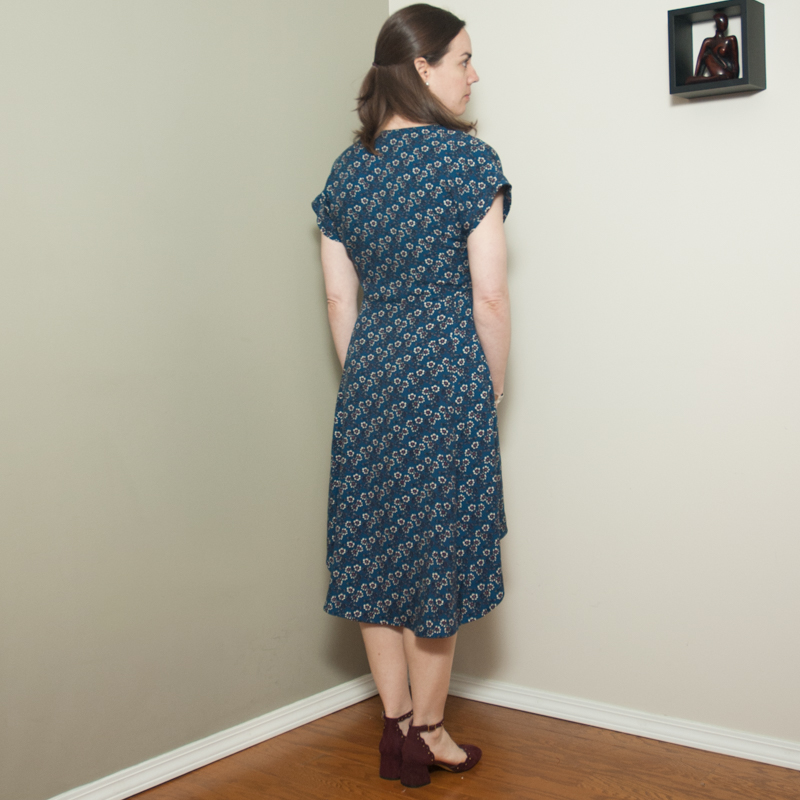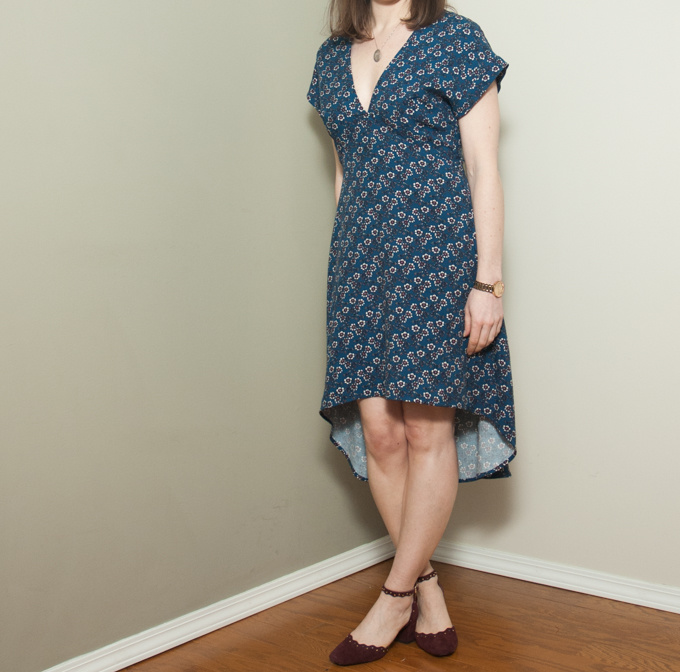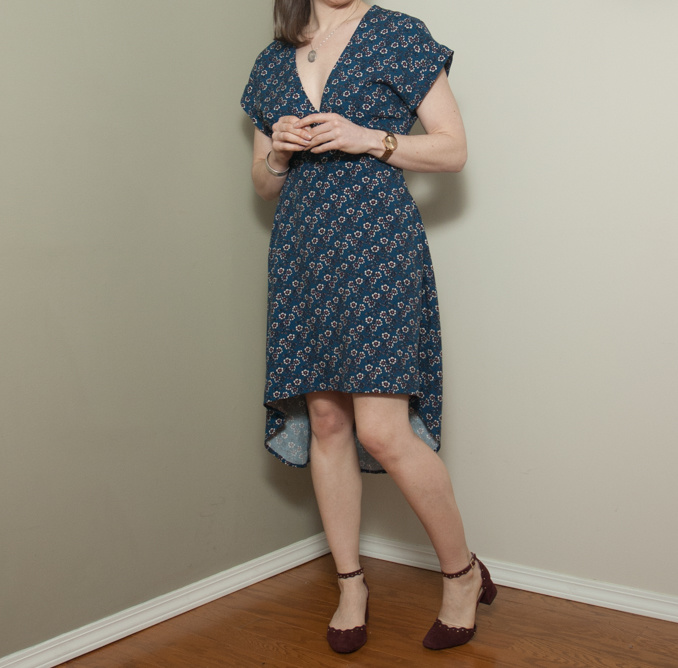 Even with the poor fit of the bottom half of this dress… I love it. I feel so feminine in it and this toile is going into rotation as soon as the weather gets warm enough. Stay tuned for the next version and I will also try to post some photos of the pattern changes too, once I figure out what I'm doing. Let me know if you've tried this make and have any suggestions for slimming down the hips.
Thanks for stopping by!
~ Lindsay