I haven't been sewing much this month because it's Me Made May and I've been busy taking photos and documenting my outfits on Instagram (learn more on Instagram #MMMay18). That's not to say I haven't been sewing anything though! Here are a few recent makes: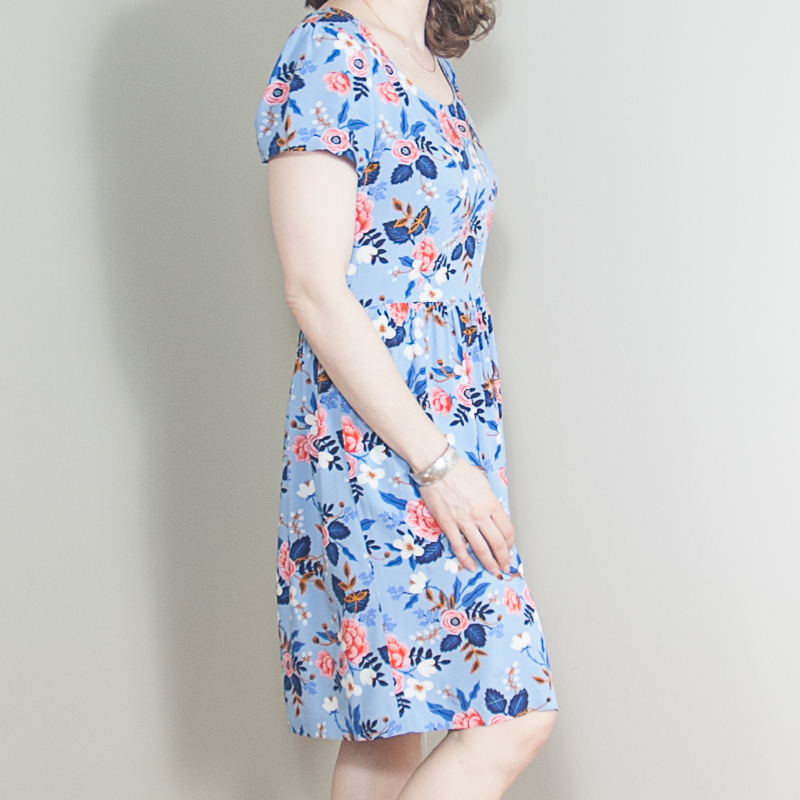 I made a second French Navy Orla Dress right before Me Made May began (see my first one here). I didn't change anything for this round. This was my first time sewing with Cotton and Steel rayon though and it was delightful to work with. This dress will get a lot of wear this summer.
My husband-to-be's birthday is in May and each year I make him a custom shirt based on one of his favourite RTW ones. We've been improving the pattern each year and this year's version was almost perfect. His shirts always get special details. This one has a monogram, contrasting sleeve placket buttons and contrast inner cuffs and collar stand.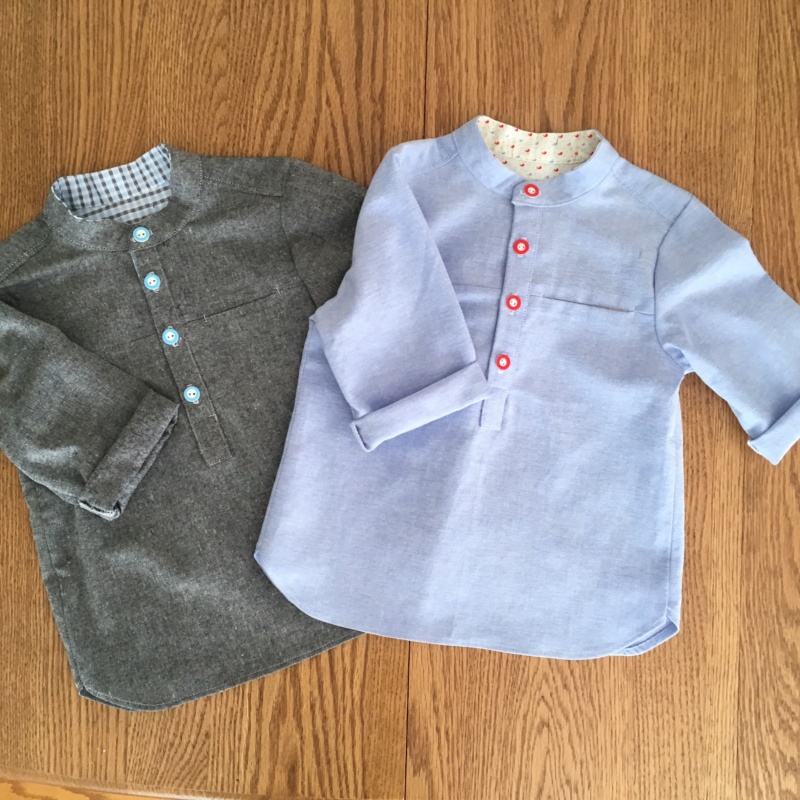 My nephews birthday's aren't until the summer but I decided to make their presents early using the scraps from my fiance's last two birthday shirts. I used the La Maison Victor Morris Shirt pattern for these and I'm thrilled with how they turned out. I hope my nephews will wear them!
I had a few trials and tribulations with the Sew Over It Zoe Dress. I made this out of a beautiful, soft quilting cotton from my stash. I wish I had taken photos of it before I changed it. It looked so ridiculous when I first sewed it up. The shoulders fit well but below the bust it was massive and bulgy and then in was tight at the hips. The pockets were placed very awkwardly as well, right at my crotch, so I cut them off and then I took in all the seams from the hips up to the underarms to salvage the fit. It's still not perfect but it's wearable and I got lots of compliments when I wore it to work as part of Me Made May this month.
This out-of-the-blue maxi skirt resulted from the remnant section at The Makehouse. I didn't need this organic hemp/cotton blend fabric but I bought it on a whim and sewed it up the same day. It's ridiculous and comfortable and I love it.
Lastly, I finally got around to making my Seamwork Aires workout pants. I have had them cut out for months! Unfortunately, I'm not pleased with how these turned out. They fit great through the legs but they are too big at the waist and I end up with a saggy crotch when I wear them. They don't sag when I'm upside down though! I guess it's back to the drawing board to find another legging pattern. I'm thinking of trying the Helen's Closet Avery Leggings next. Does anyone have any experience with them? Do they stay up?
Thanks for stopping by!
~ Lindsay