I've been working at various desk-based jobs for over a decade and, in that time, I've come up with a list of demands for comfortable office wear. I've tried to meet these demands with store-bought clothing but there is always something missing. For me, the perfect work dress needs to be fitted but not tight, have stretch that allows me to move, keep its shape throughout the day, have fabric that doesn't itch, and be something that can be layered. Quite a few demands, I know! This other remade dress fits these qualities but I need more than one work dress so I decided to make another one.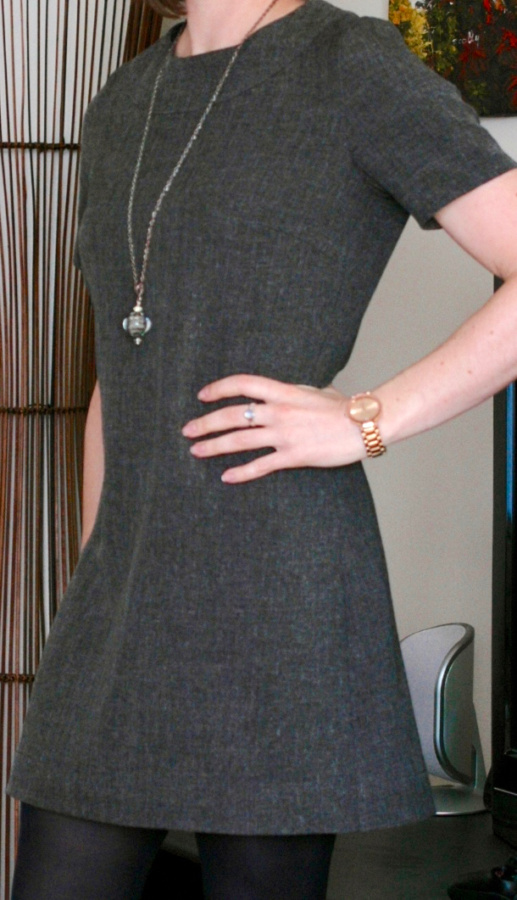 To make this dress, I took another bodice pattern with a zip back, bust darts and cap sleeves and made the following modifications:
Removed the peblum, waist seam, and waist darts
Extended the sides down from the waist in an A-line shape
Extended the sleeves
Created a yoke… like this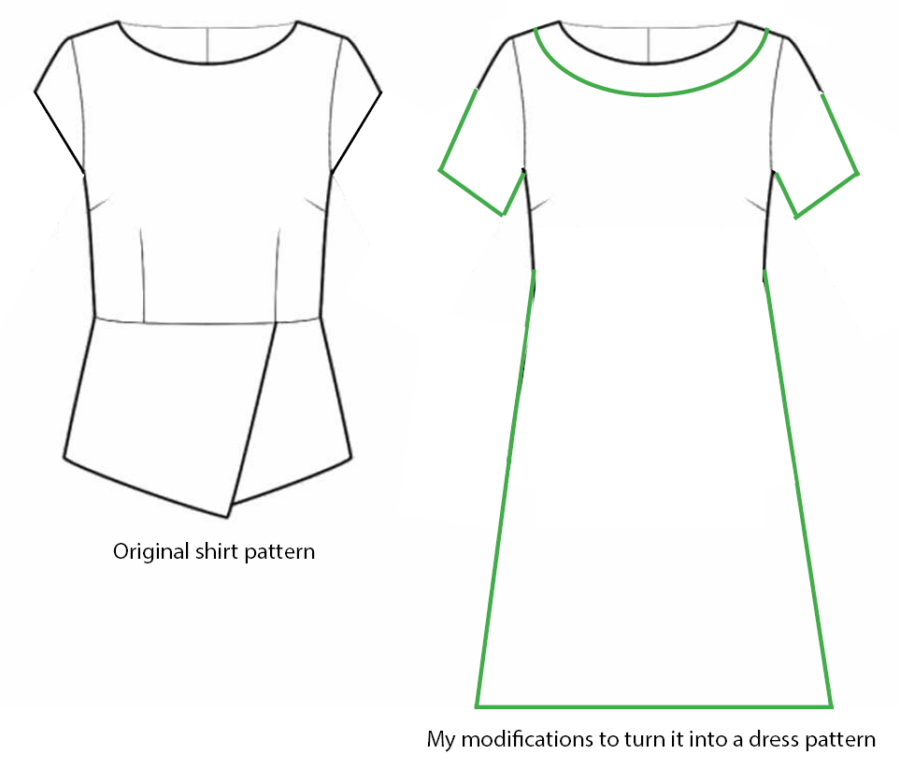 After I made these modifications I traced out my new pattern pieces and added seam allowances and hem allowances. The pattern modification process was actually easier than I had anticipated because I could use the shape of the bodice to guide me. The only thing I will change if I remake this same dress again is the width of the shoulders. They turned out a bit narrower than I wanted.
Here are a few more pictures of how it turned out.
The result looks a bit like a dress for a seven-year-old but I'm ok with that. The looser fit gives me room to sit at my desk comfortably and allows for me to wear tights without the dress clinging to them. The shorter hem means I can wear flats without the dress overwhelming my shorted frame. In other words, this shape works for me! As is gets colder I can add a scarf, boots and a sweater. For now though, this is perfect with tights and flats.
Thanks for stopping by!
~ Lindsay