I'm optimistically calling this post "Highlands Wrap Dress #1" in the hopes that I will make many more versions of this dress to share with you. I follow @indie_sew on instagram and saw this dress around the same time I was making my first self-drafted wrap dress. After trying a wrap dress myself and finding that a few things didn't work quite as I had hoped, I wanted to give a real pattern a try. The Highlands Wrap Dress looked like it would be versatile enough to make multiple versions if I wanted to so I bought it and whipped up my first version this weekend.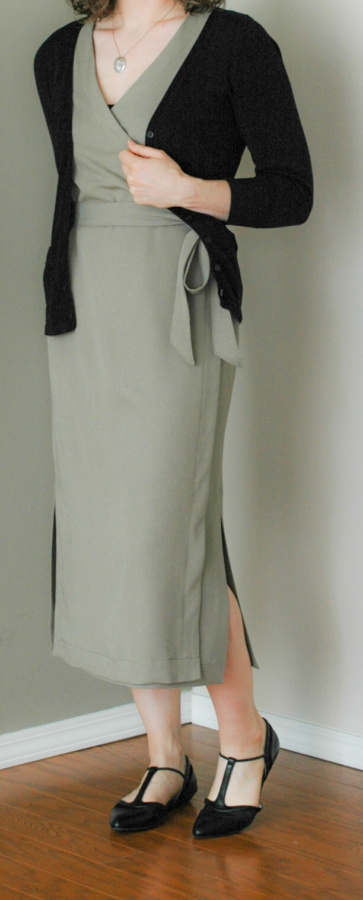 Firstly, let me say, I do not generally like using patterns, though that statement probably applies more specifically, commercial patterns. This pattern by Indie Sew was great though! It was fantastically easy to follow the instructions (I only made one mistake when I put on the back facing upside down the first time) but my favourite thing was the ease of modification of the pattern pieces. On the pattern it says it is based on a 5'6″ frame. I made the size 6 but as I am only 5'3.5″, I used the lines on the pattern to take up the bodice length by a 1/2″ and the shorten the skirt below the slit by 2″. I think I made the right choice. If this dress was two inches longer it would have looked like a too-short maxi.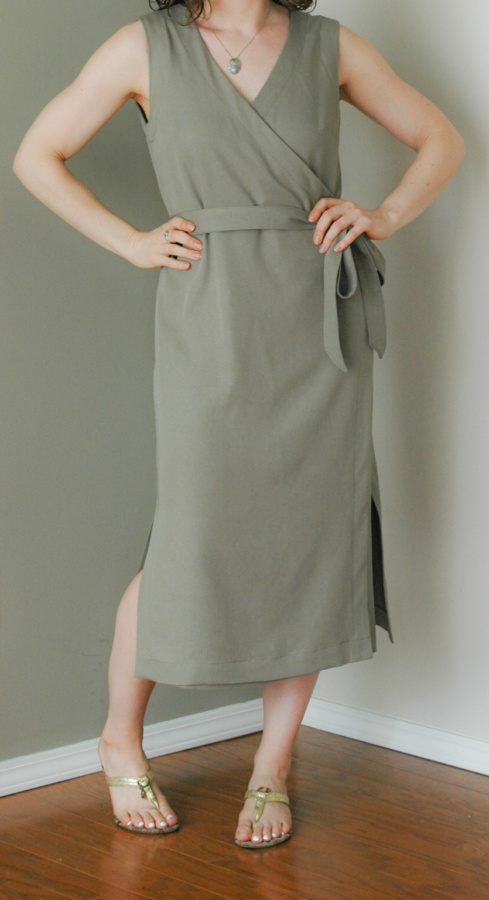 I started this make on Saturday afternoon and was finished by noon on Sunday. The detailed instructions really made it easy. Best of all, I learned how to do mitred corners and they are oh so professional looking!
I already have a plan to do this dress again, with sleeves, in a light flowery fabric. Before I do that though, I need to learn how to do a small bust adjustment so that this dress fits me a little better (and I don't have to wear a tank under it). My project list is so large right now that it may have to wait until next summer. Not a bad problem to have if you love sewing as much as I do!
Thanks for stopping by :)
~ Lindsay