Sometimes my sewing plans veer way off course and I decide on a whim that I must make something I'd never thought of before. Usually, I prefer to consider my wardrobe needs and choose my makes to fill gaps. This dress fills no gaps. I just had to make it. I don't know why. I just did.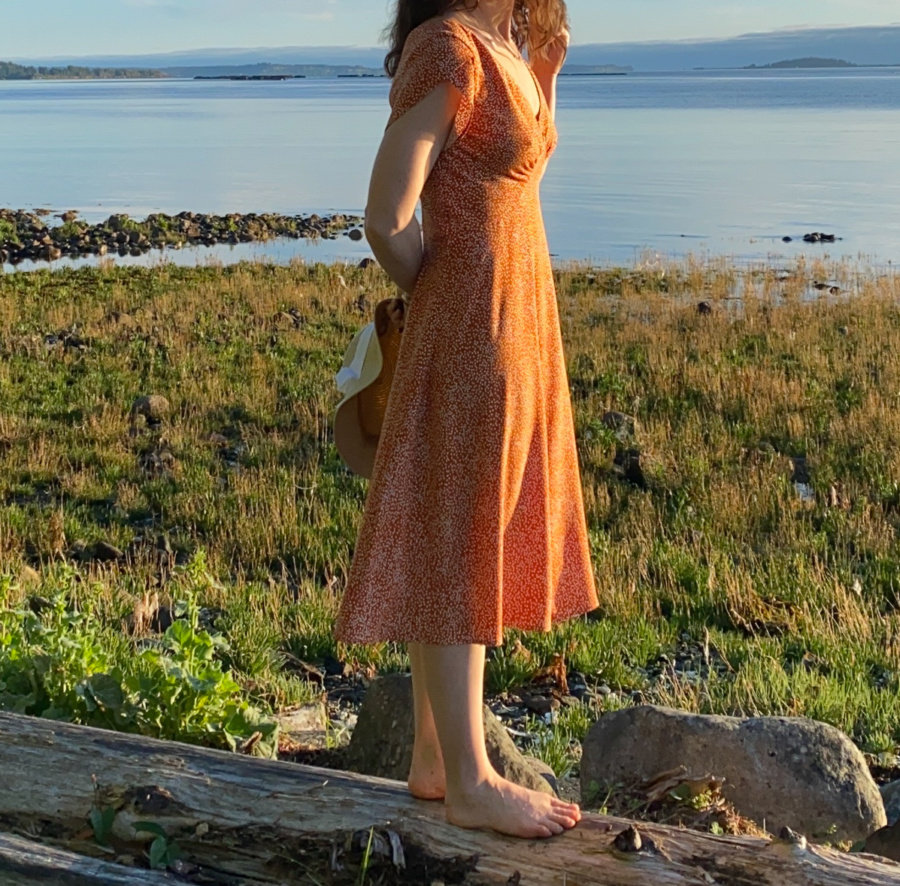 It's the Lune Dress by French Poetry made in an incredibly lovely, soft and drapey viscose twill from Sitka Fabrics. Both this pattern and fabric were purchased on a whim in February, when I was clearly wanting some warm weather and forgot that my style was not usually this feminine.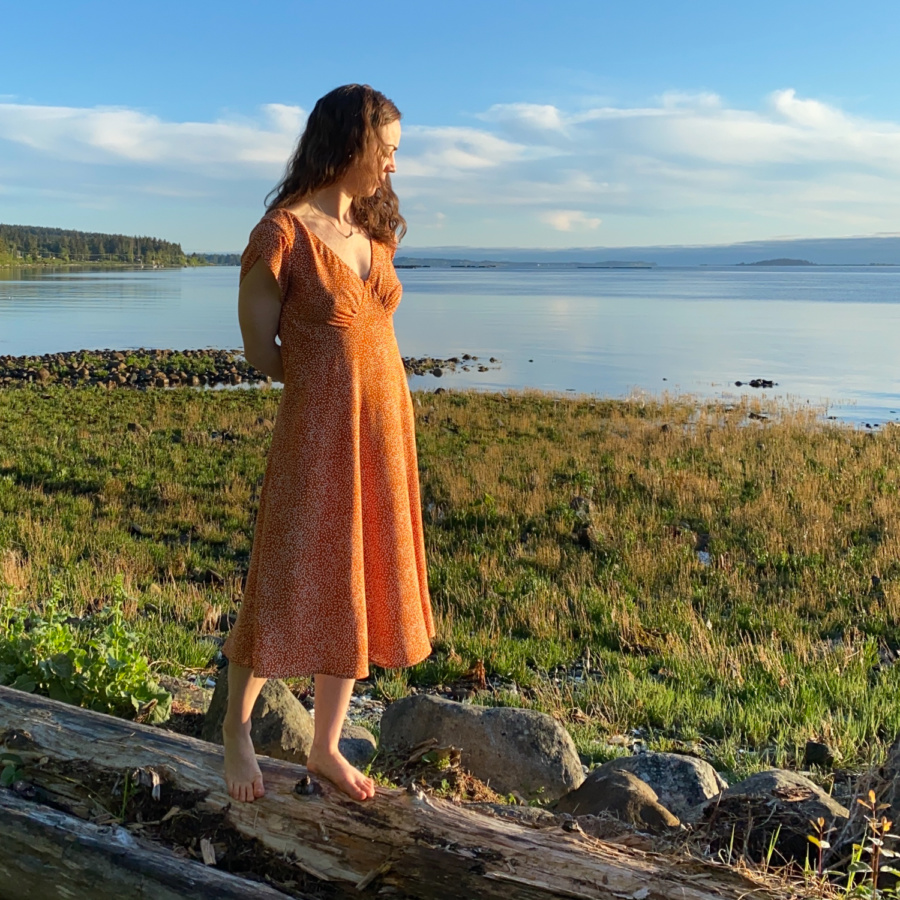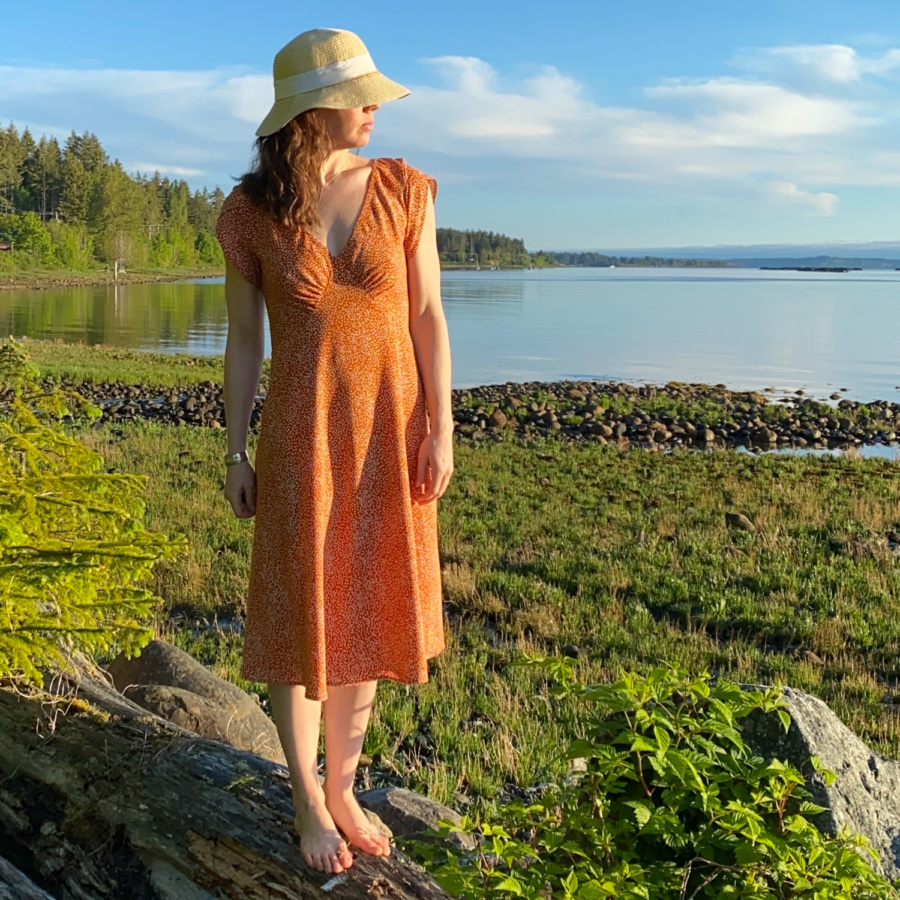 I made this project rather more challenging for myself by choosing to do it on my sewing retreat, away from my sewing room and access to all of my machines. I only have one machine with me and I still wanted clean finishes so I french seamed everything, even the sleeves and the front bodice. It was difficult with this soft and drapey fabric and lined bodice, but the result is completely clean insides that add to the lovely, soft feel of this dress.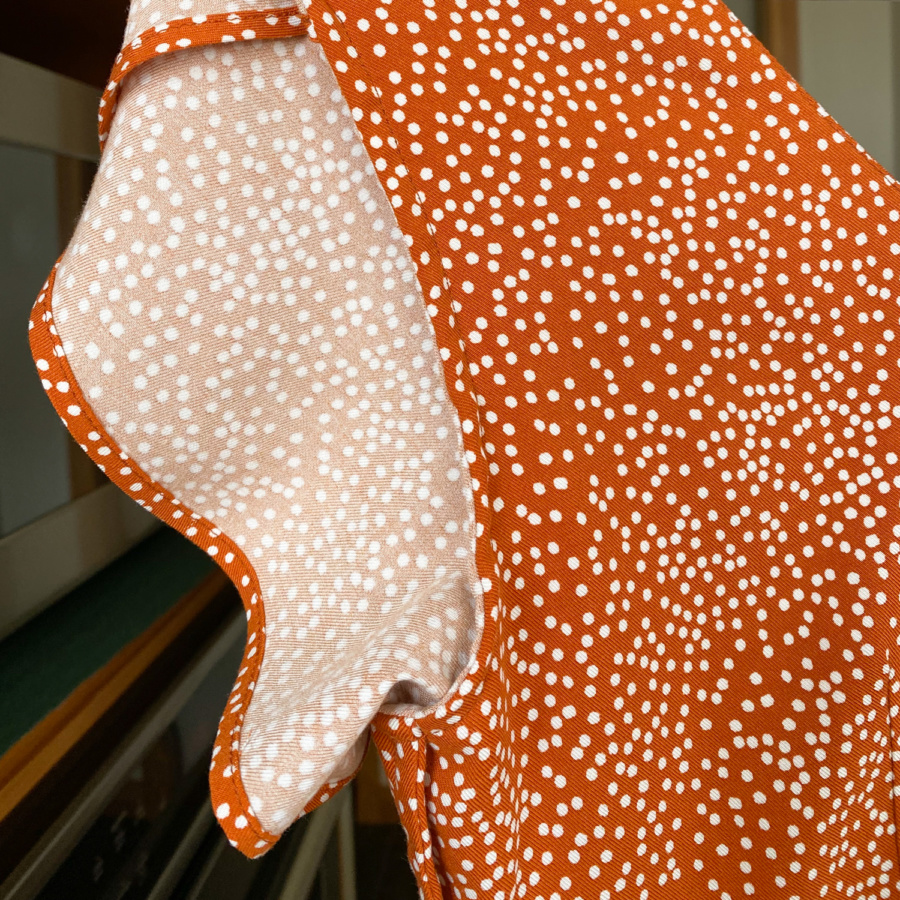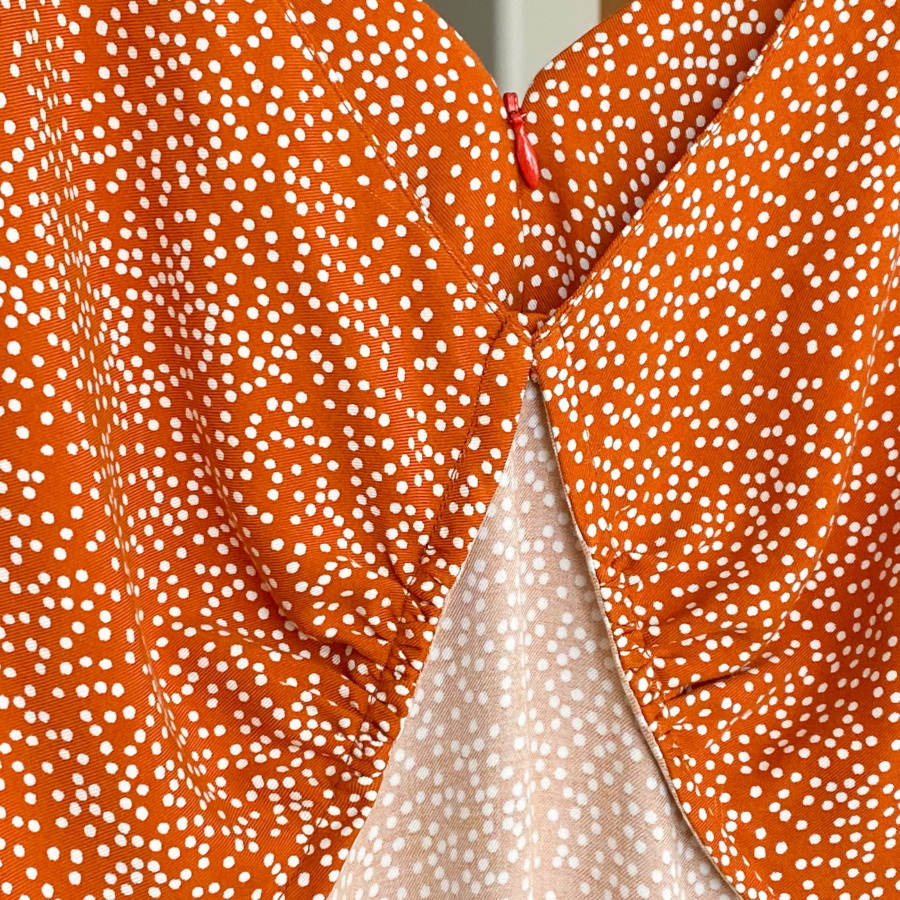 Here are my fit details and mods:
Made size 6 blended to 8 at the waist
Took a small half-inch wedge out of the back V after paper fitting on my dress form but probably didn't have to in hindsight
Made the short version extended by 2 inches at the hem
Ended up taking a 1.5 inch seam allowance at the centre back to get the fit I was after
Drafted my own tulip sleeves
French seamed everything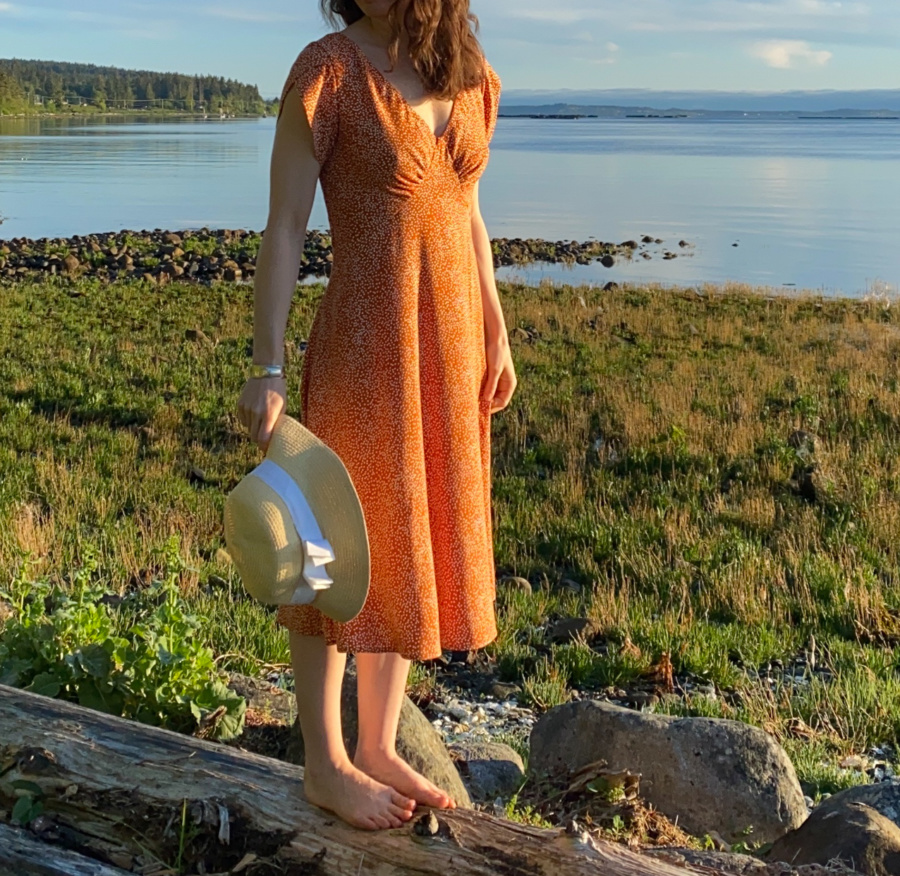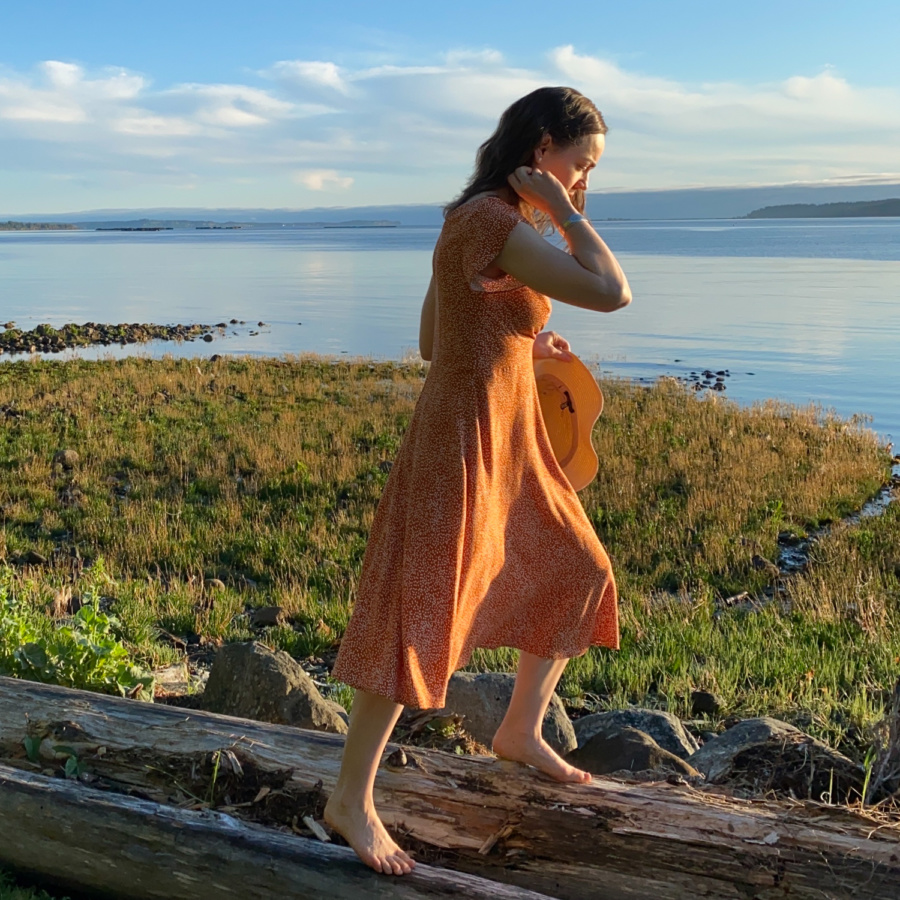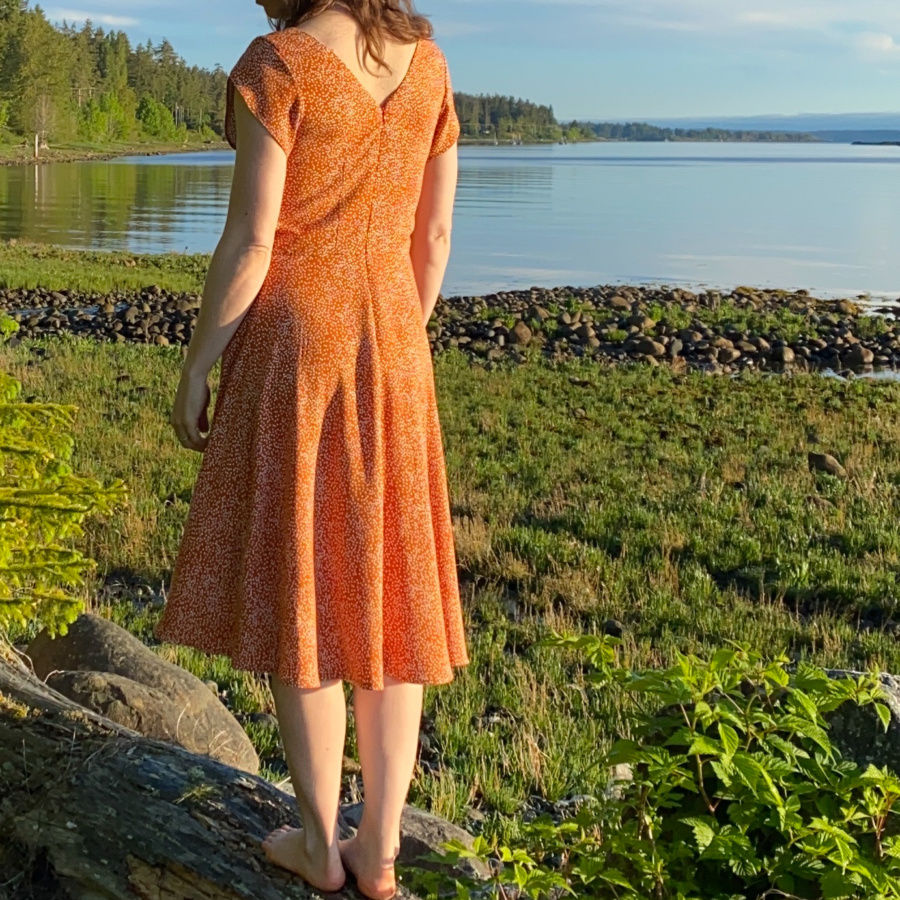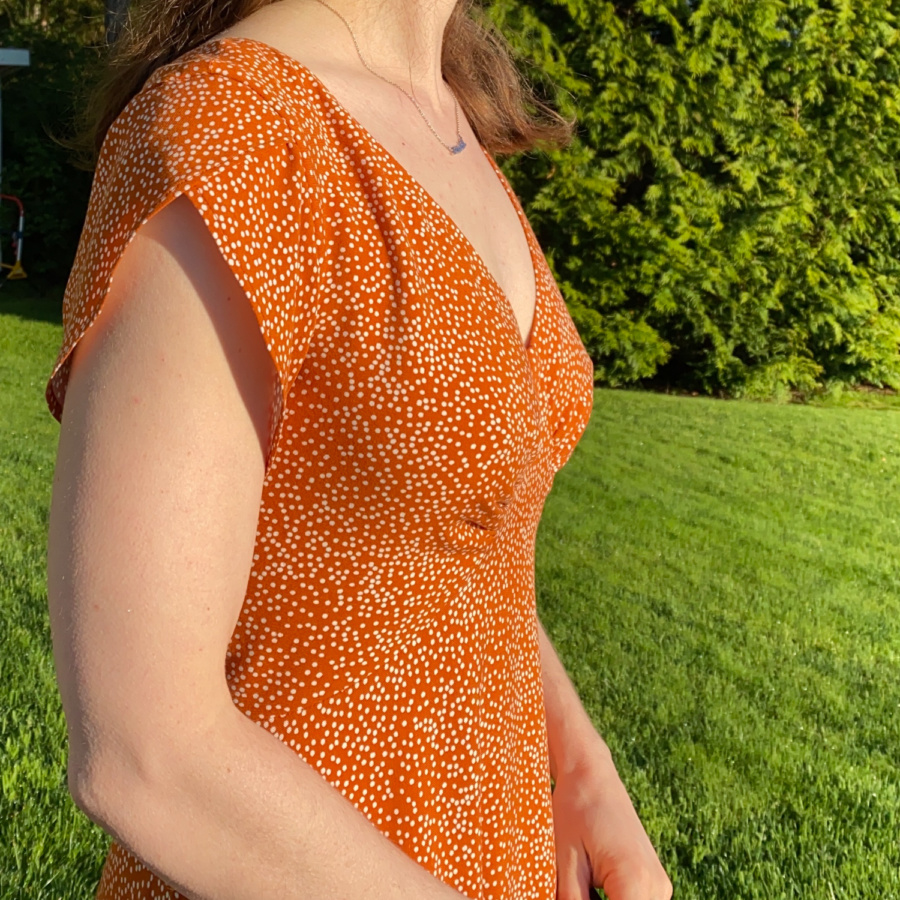 This make is much more floaty and feminine than my usual style. The fit ended up quite good after my mods and it's lovely to wear, but remains to be seen how much wear it will actually get once I'm back home. I'll probably style it with navy blue Keds or espadrilles and my old rtw jean jacket. On vacation though, it's bare feet on dew-covered logs at 6 a.m. because I woke up too early and didn't want to disturb my husband and the light was pretty.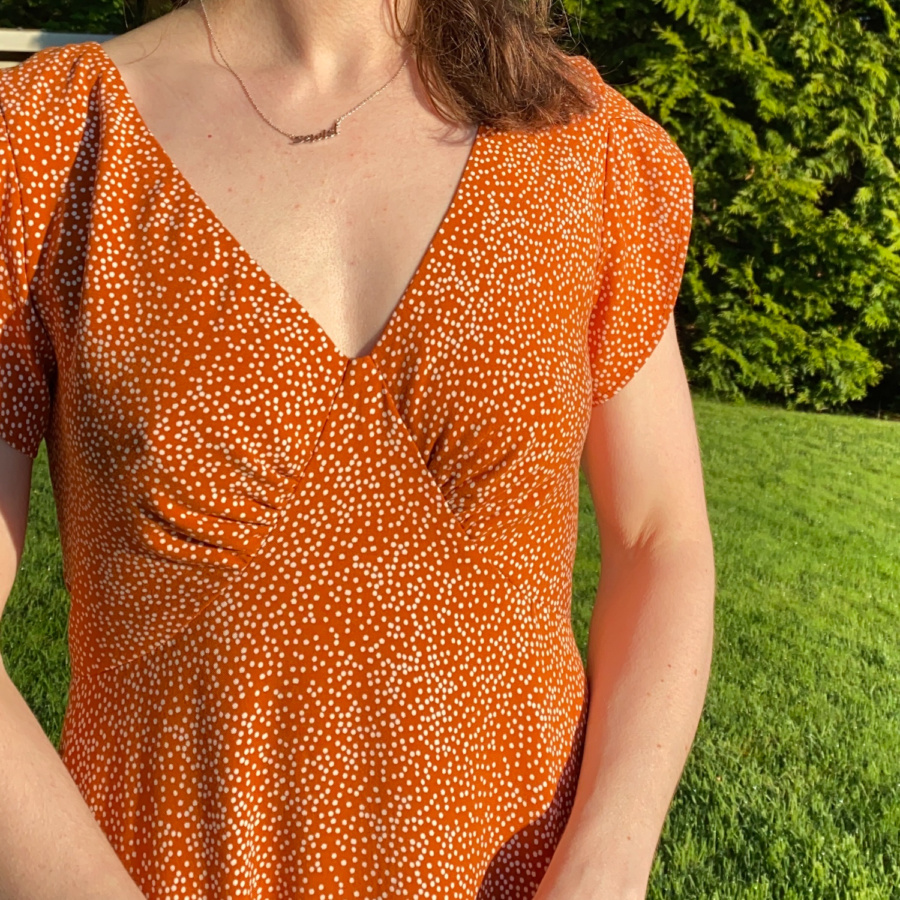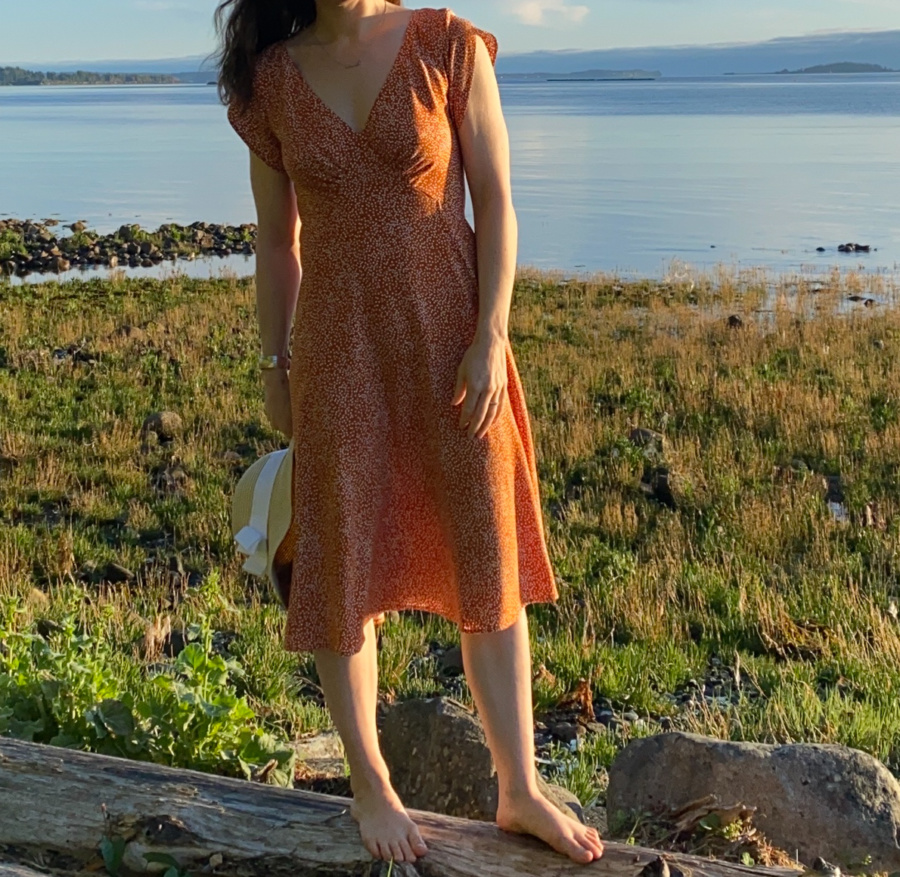 I've got a few more days on my sewing retreat/holiday but I think I'm going to take a break from sewing (after the effort that went into all those french seams) and work on a little sandal project. It's well outside of my comfort zone so I've been procrastinating on it, but the sandals will go perfectly with this dress…
Stay tuned!
~ Lindsay