I have a knit dress that I bought years ago that is a staple of my summer wardrobe. It was a maxi dress when I got it but I shortened it to midi length a couple of years ago. It was always bugged me though because it is off grain and I've been looking for appropriate fabric to make a replacement for a couple of years. Recently, I found a decently thick and stretchy knit and decided to give it a try. It's not the perfect fabric, so I'll still be looking for a black stripe, but it turned out pretty well for a quick afternoon project.
To make the pattern for this dress all I did was trace my other dress. Because the old one was off grain, I made sure to trace it with the grain twisted so that the dress looked straight, even though it wasn't. Then I cut a straight strip to use for the neck and arm-hole binding and applied it like bias binding.
The longest part of this project by far was pinning the side seams so that they were as perfectly pattern matched as I could get them (which was another failing of my store-bought version). Even with pattern matching I did it all in an afternoon, including the pattern tracing. And guess what, my version is on grain!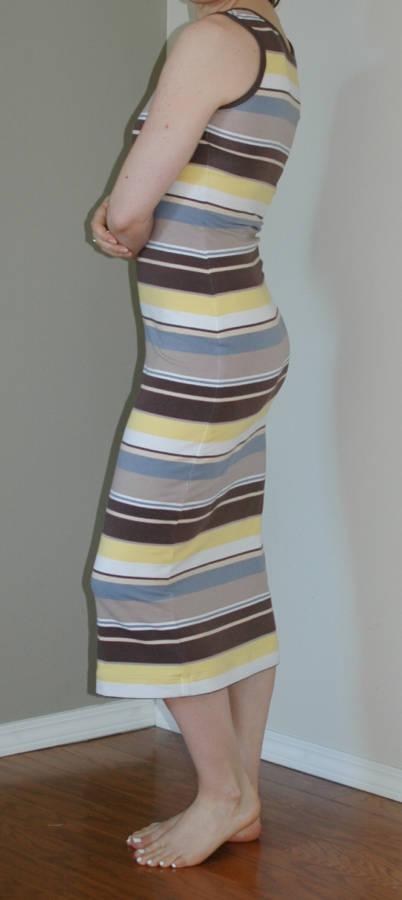 Thanks for stopping by
~ Lindsay