I've had this one on my list for a while but it was working from home and having consistent access to my very own washroom that motivated me to make it. It's not that I can't use my work washroom wearing a jumpsuit… there's just something so odd and uncomfortable about getting mostly naked in the workplace ;)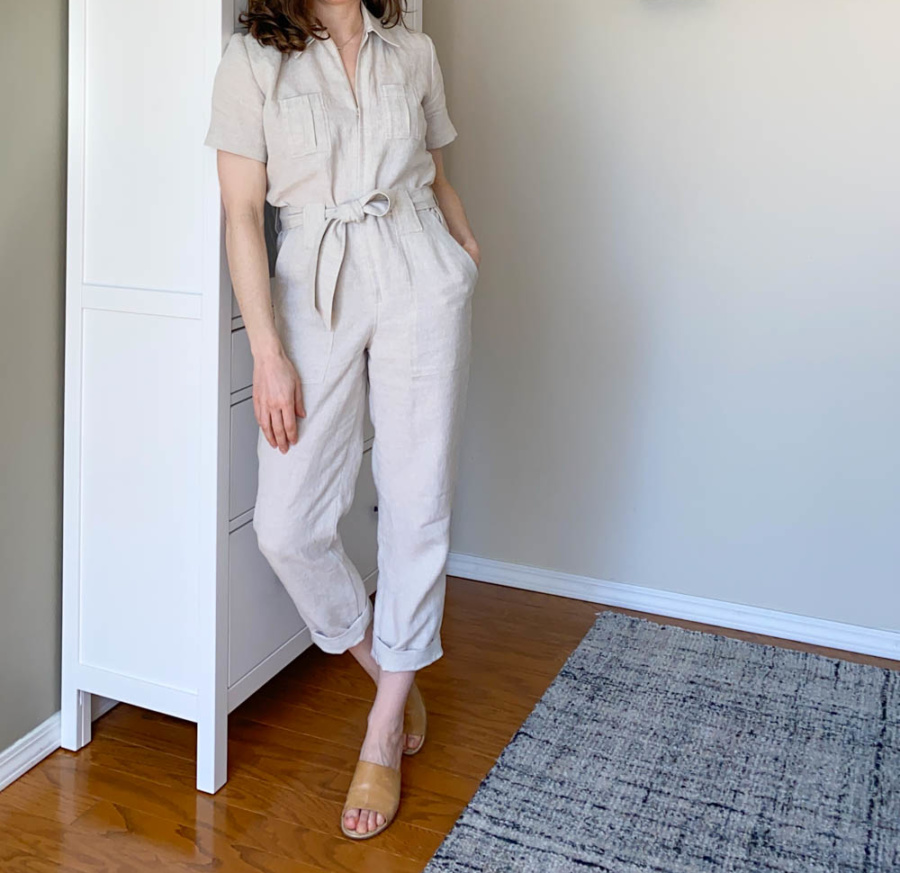 This is the Alice & Co. Intrepid Boiler Suit in oatmeal washed linen from Blackbird Fabrics. I made quite a few mods so let's start with those.
Cut size 6 (UK 10) for the top half and size 4 (UK 8 ) for the bottoms, blending from the hips to a size 6 at the waist.
1cm forward shoulder adjustment (this adjustment is pretty standard for me now)
Increased the centre front seam allowance to 1 inch
Did a lapped zip instead of the pattern's exposed zip
Altered the front pockets
Added belt loops and a self-tie belt rather than the casing from the pattern
Decreased the collar by 1cm at the point
Altered the front crotch curve to match my pants block better
Took a fair amount from the length of the bodice and the front rise of the pants, tapering to nothing at the centre back (photo below)
Shortened the leg length by 5 inches
Altered the pocket opening slope to be a little less steep
Cropped the sleeves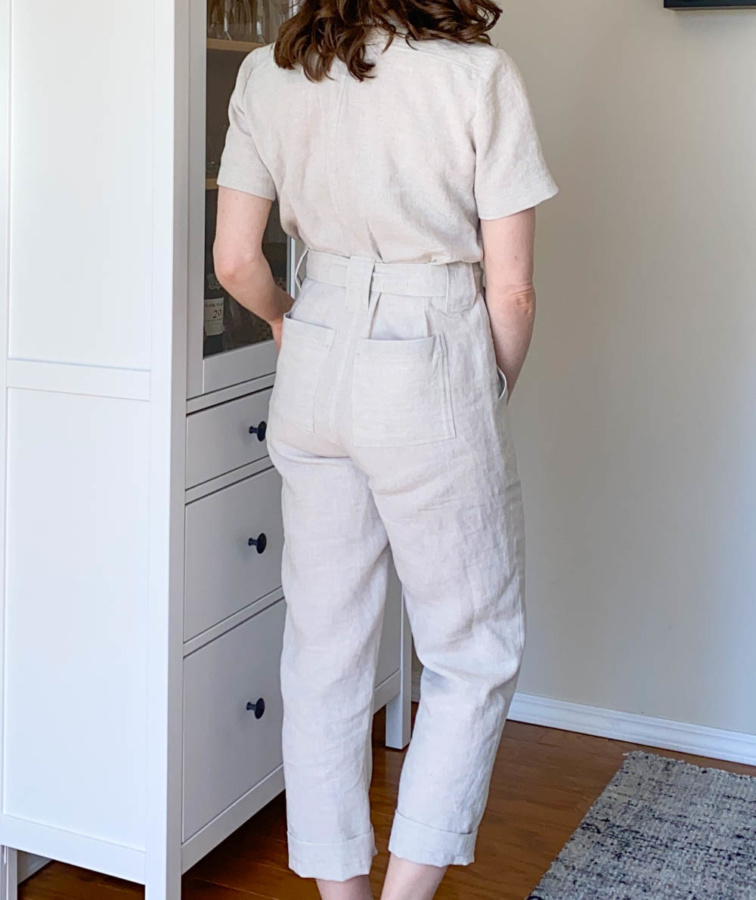 I made most of these mods before I started, after perusing the hashtag on Instagram. The length of the top and height of the rise though, I left until after I'd cut out the fabrics and I spent a fair amount of time pinning, trying on, adjusting and trying on again (and again). It's not the fault of the pattern. I'm just very short waisted, especially in the front, and after my Marigold and Anza/Marigold jumpsuit experiments last year, I knew if I wanted a good fit, I'd have to work for it.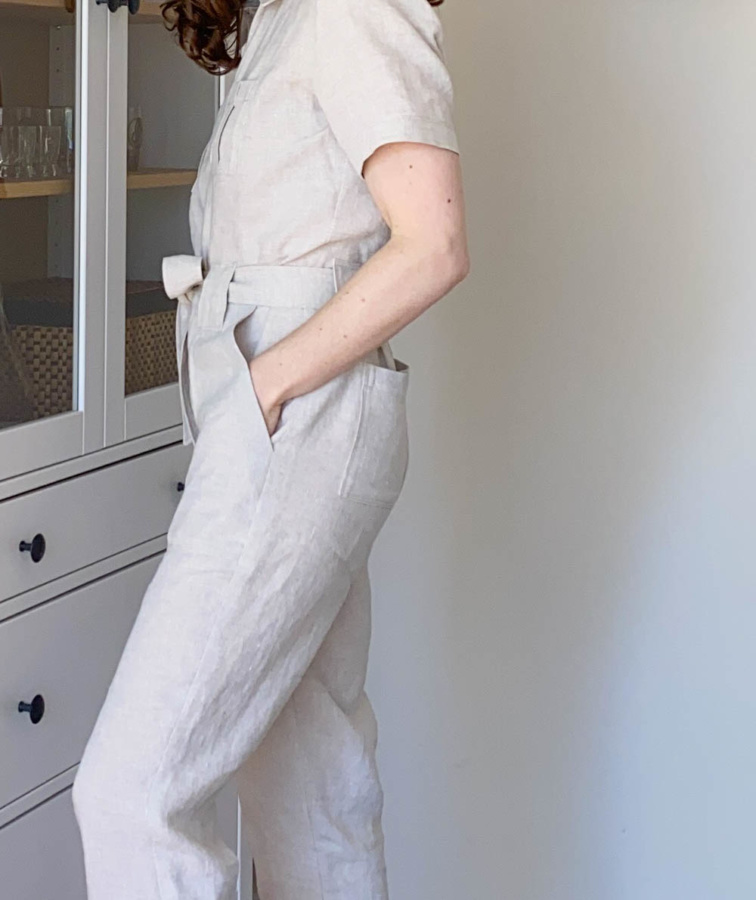 I ended up increasing the back rise by the full amount allocated by the extra seam allowance provided in the pattern and decreasing the front rise by an additional centimetres in addition to the 3cm provided for in the pattern. The pants are drafted pretty much straight across at the top and these alterations brought the fit much more in alignment with my shape. I've noted this for the future if I see a straight-across waist-line (which I definitely have before – I'm looking at you Ninni Culottes).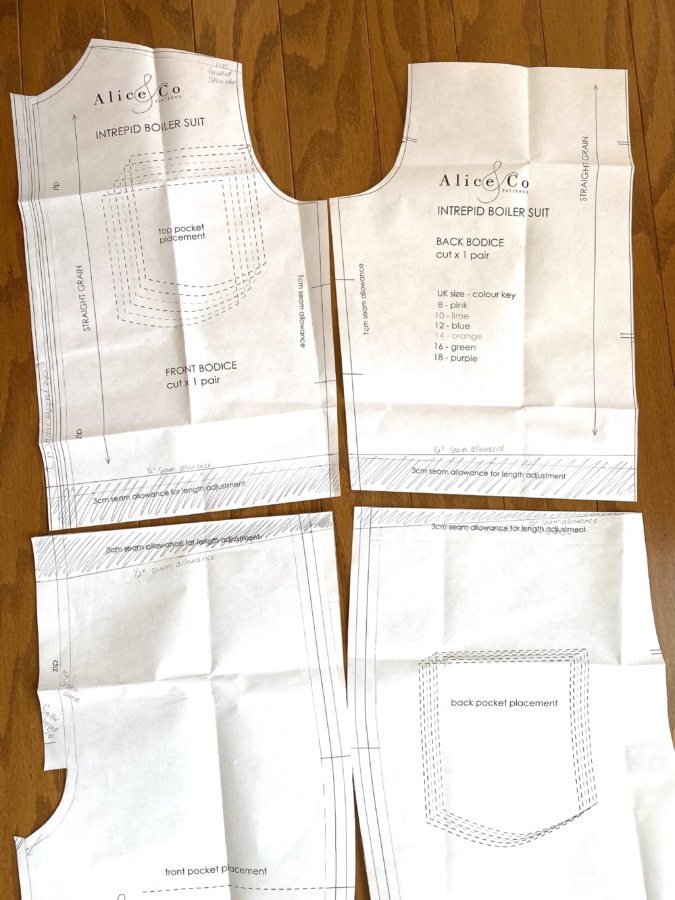 This boiler suit gives me 100% of the safari-chic vibes I was after. I've had the washed linen since last year and it was one of the reasons I delayed this make until now. When it arrived I felt like it was the wrong colour for me and the wrong weight for this project. I've ended up being pleasantly surprised though and I really like how the fabric gives this make a more relaxed and less industrial vibe.
I finished this project today (the day I'm writing this post) and I've already decided to alter this project square on my 2020 Make Nine to include two boiler suits instead of the work pants I had planned. Because what's the point in making work pants if I'm going to be working from home for the foreseeable future? My Make Nine has already shifted once this year and I don't care anymore. This pandemic we're currently living through means all bets are off. I'm making what I want in this moment and that's another boiler suit. I'm pretty sure my next one is going to be the Len Coveralls from Sugardale in bull denim and I can't freaking wait.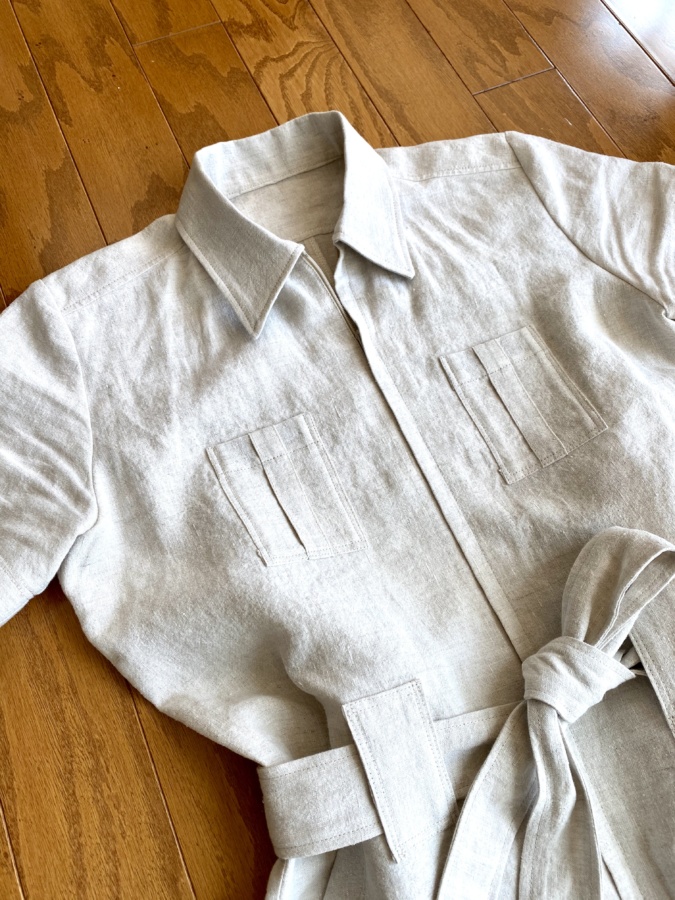 This was my second lapped zip and my first long one but it was really simple to do. It's basically just a narrower, longer zip fly and I've done a ton of those before. I think this finish is more appropriate to my fabric choice and allowed me to use a lighter zip than I would have chosen if it were an exposed zip.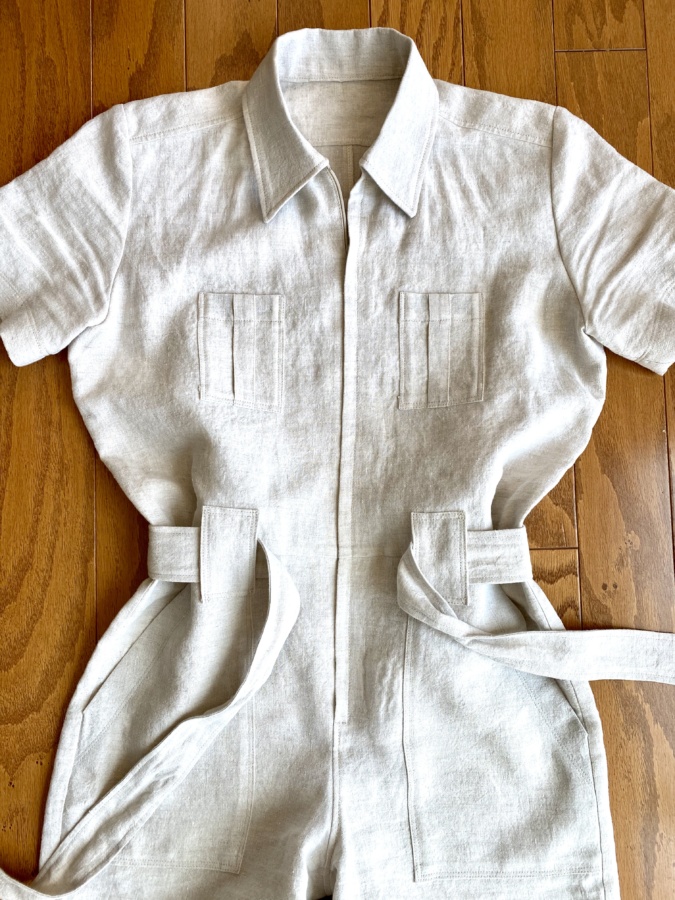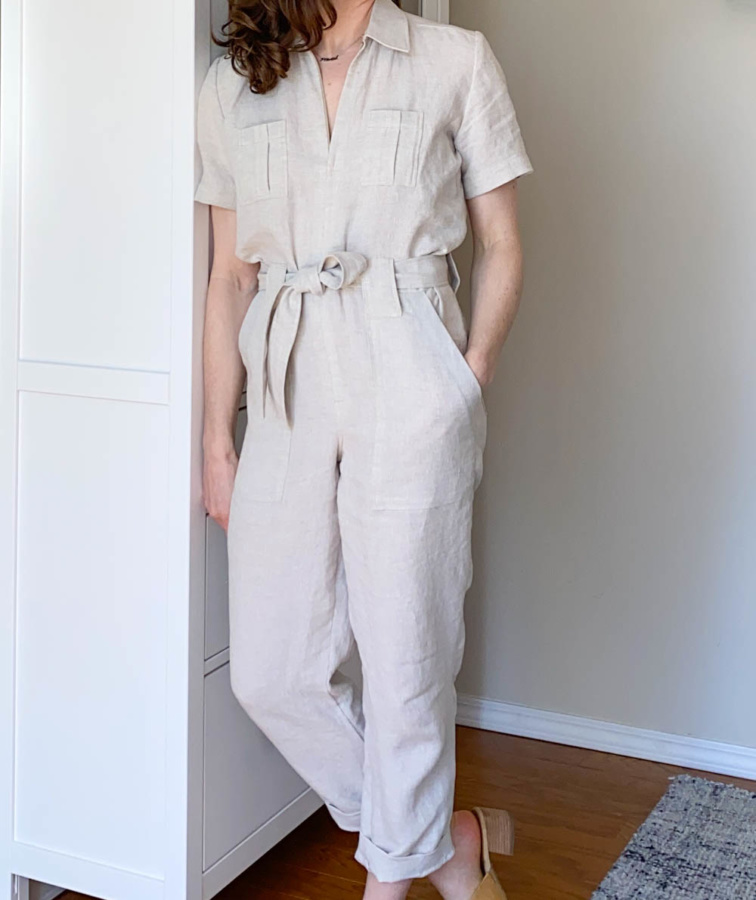 On COVID-19
I haven't just been sewing boiler suits. Before I started this project, I made a whole bunch of face masks for my family. I didn't document it on my Instagram. I'm not sure why. Probably because I didn't enjoy it and I think there's just too much pressure on people who sew right now to give our time, talent and efforts to this thing when many of us are already doing other things to help. I prefer to give in other ways that I also don't document because it's not about documentation. I trust our government and their supply and procurement efforts. Our health system in B.C. is doing a good job at fighting this – I don't think the few masks I would be able to produce are a worthwhile addition to the effort. Instead I will continue to donate to local charities helping feed and house our homeless population, I will stay home and do my work from home as we have been asked to, and I will continue using my evenings and weekends to sew the things I want to sew.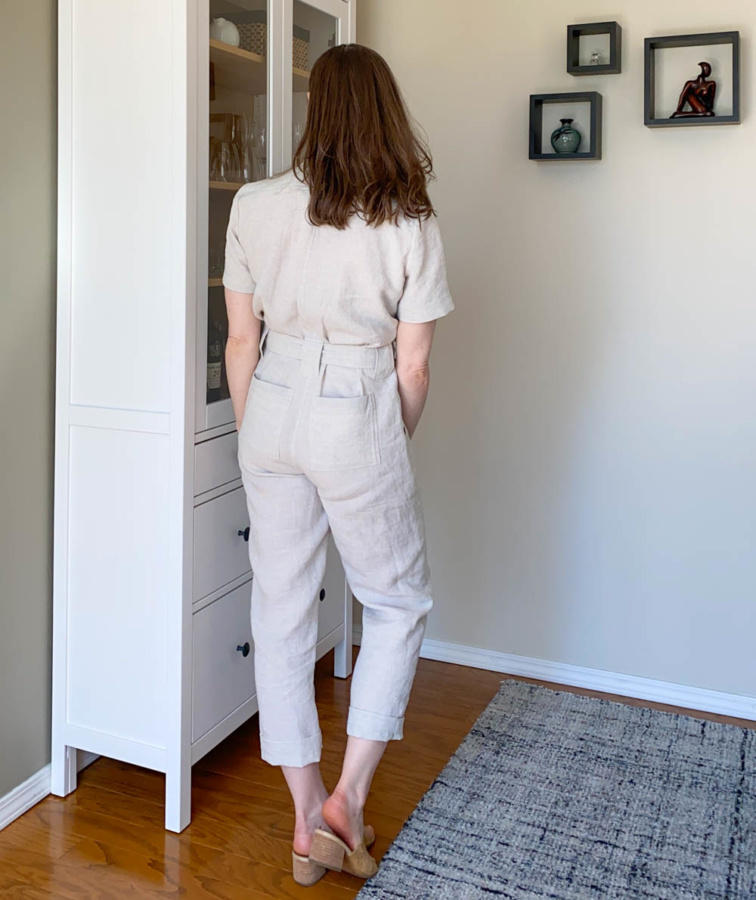 Thanks for stopping by and stay safe out there!
~ Lindsay