This project came from somewhere in my brain, probably from seeing so many puff and bishop sleeve garments in my feed this year. I wanted a cropped but not too tight black turtleneck with long tight cuffs and puff sleeves.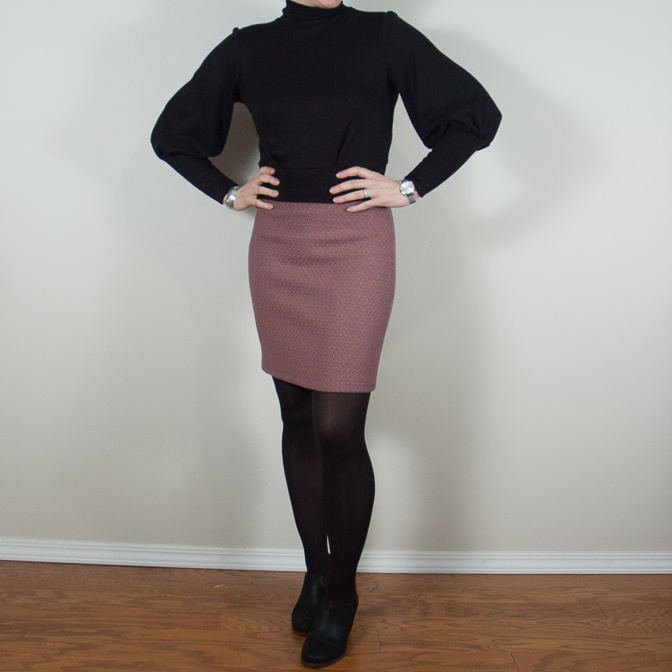 With this vision in my head, I started with the Megan Nielsen Rowan pattern… then I went off script.
Pattern Steps:
1) Crop the back and front bodice.
2) Slash and spread the front bodice and mark pleats to take up the excess width at the waist.
3) Do the same to the back bodice but mark darts to take up the excess width.
4) Draft a waistband.
5) Extend the neckband pattern by about four inches to give it 2 inches extra height.
6) Slash and spread the sleeves to create a bishop sleeve (choose a length and crop the sleeve).
7) Draft a tapered cuff based on forearm and wrist measurements.
8) Cut it out and sew it up!
This is almost exactly what I had in my head and I'm pretty proud of it.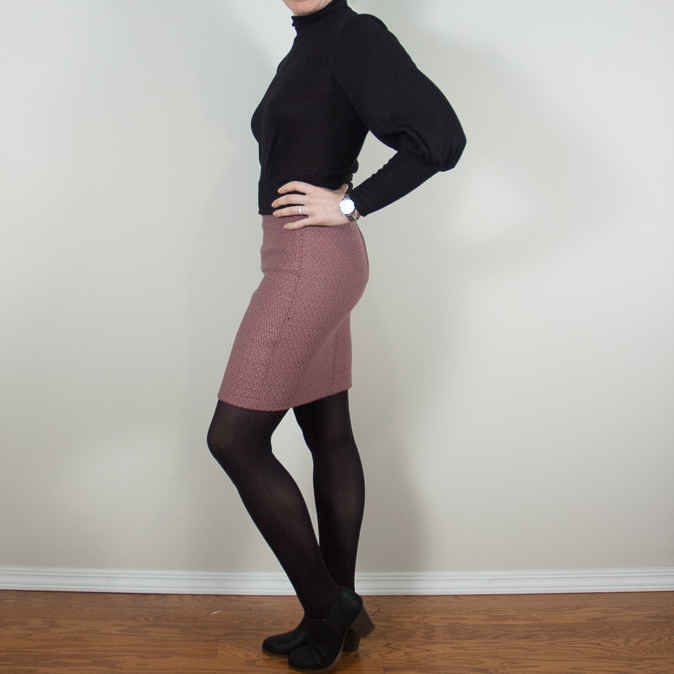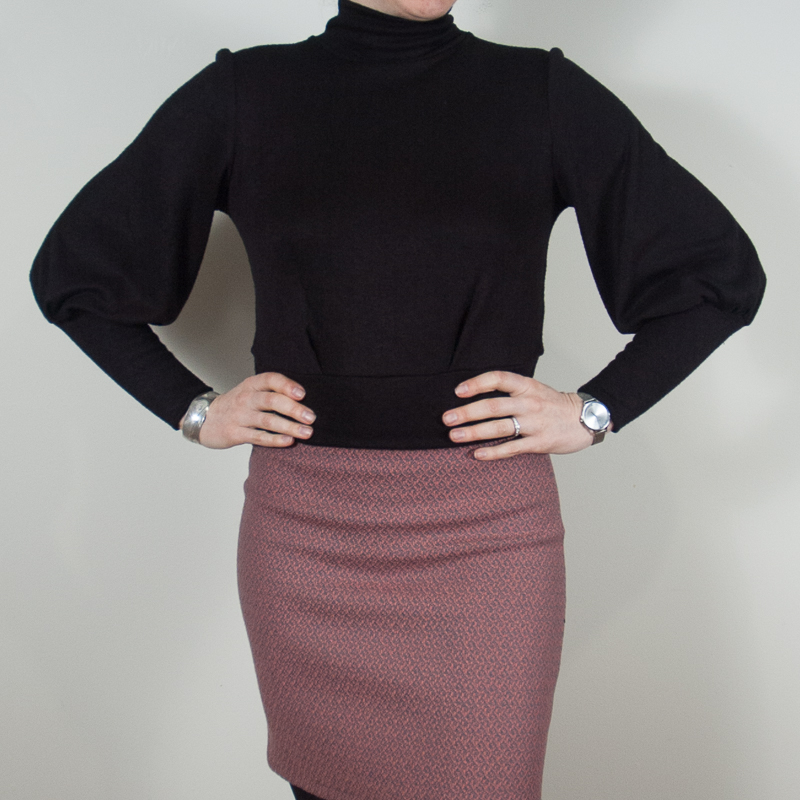 Two things I wish I'd done: a forward shoulder adjustment would have helped it sit a bit better and about an inch more length would have made it more versatile (I can only wear it with super high-waisted bottoms. I love it though and every time I wear it, I stand with my hands on my hips, because why would I stand any other way?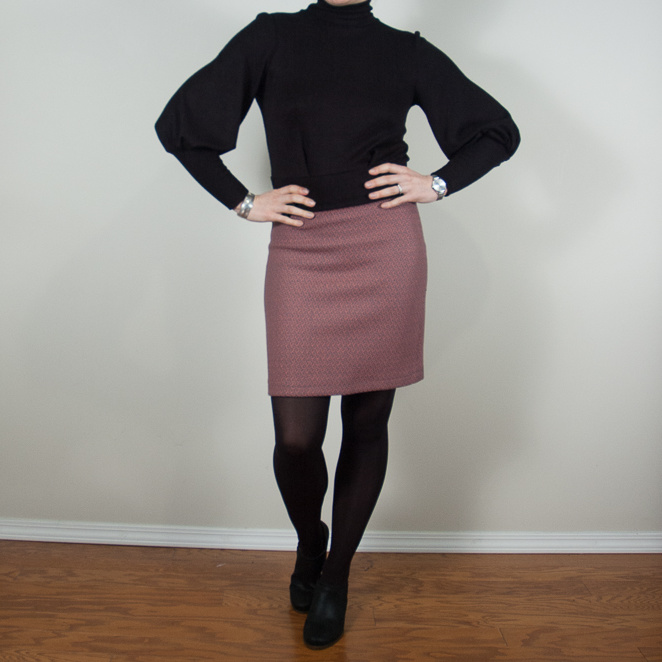 Thanks for stopping by!
~ Lindsay